The next day I braided the front. I meant to part it straight down the middle but it seems that my comb was curved or something .
I used my mix of shea butter and coconut oil on these braids and when I was done I clipped the ends off of them. This picture was taken right before I clipped the ends.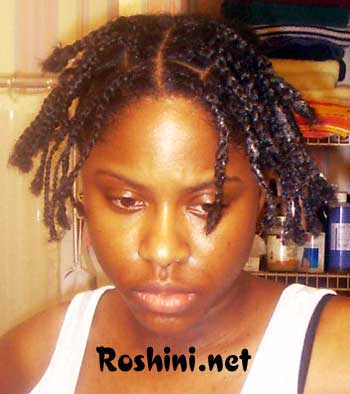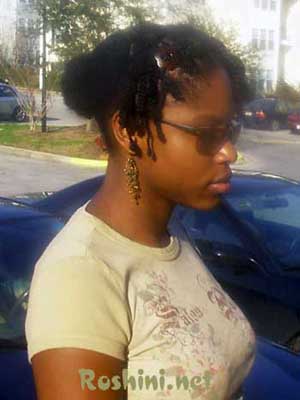 This is how I decided to wear this style. Ponypuff in the back, box braids in the front. Every morning I rinse the braids under the shower. When I get out I remove the ponypuff holder, moisturize all my hair with shea butter and coconut oil and replace the ponypuff holder. Lastly I add a matching clip 'cause the braids are getting long and dangling in my face.