Do I have to tell you guys I love Long Tall Sally?
I mean do I? Really? Do I?
If you been around my site for any time you KNOW I love this retailer because they cater to classic and trendy clothes that fit my tall frame and I have a loooooooong history with purchasing their clothes, and more recently partnering with them. A history that spans over 20+ years!
And guess who ALSO turned 40 this year along with moi? LONG. TALL. SALLY!!! #team1976
I knew I loved them! We share the same birth year! YAY!
It's Long Tall Sally's 40th Anniversary and once again I've partnered with them to show off a super cute outfit from their fall collection while wishing them the very best birthday celebration possible!
In my head I'm a model people and finally yo girl has made in on somebody's website … sorta.
BAM! LOOK MAMA I'M FAMOUS LOL!!!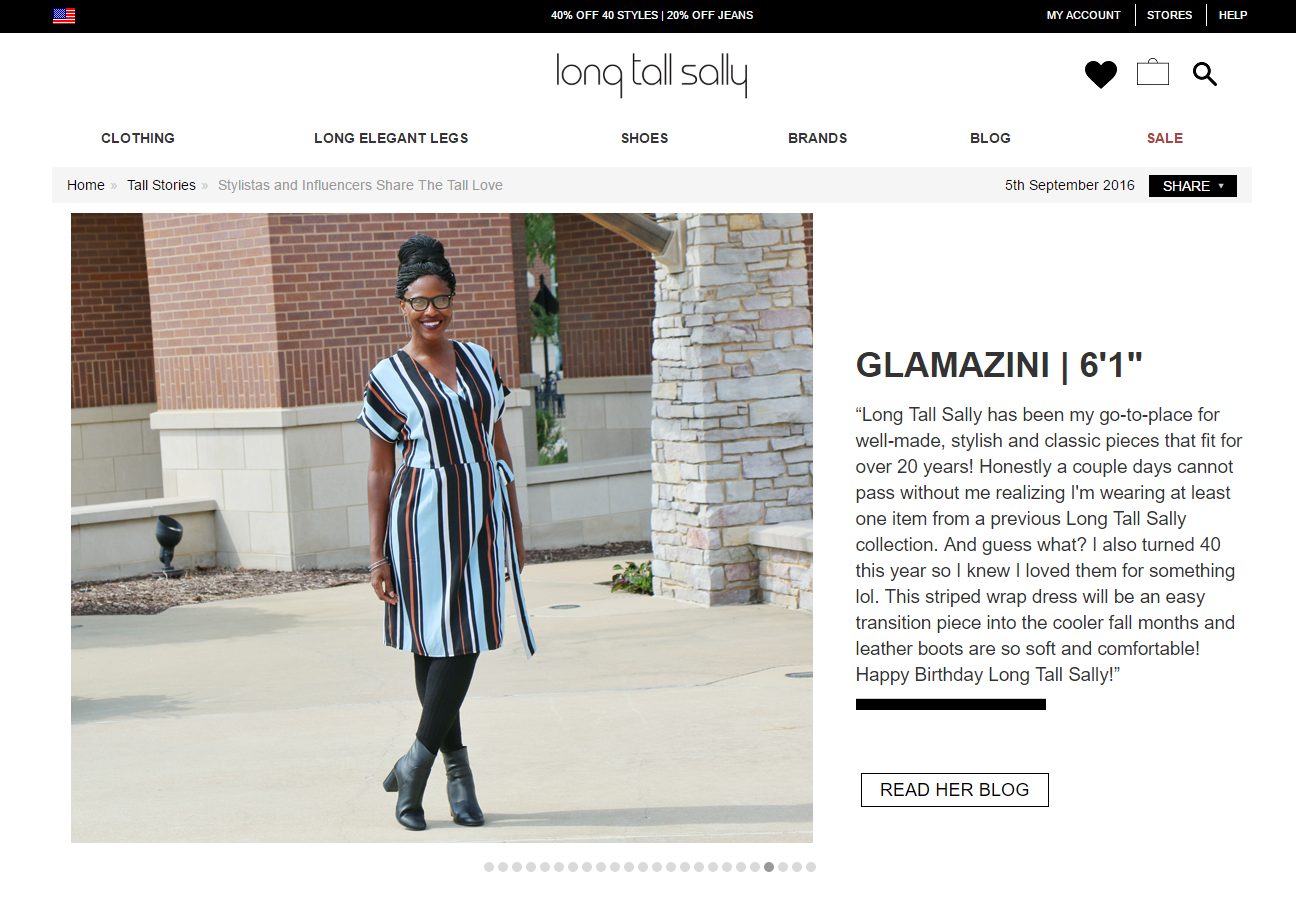 That's me all up and through the Long Tall Sally website by the way if you missed it. *tee heeeeeeeee*
Check out all the vertically-blessed stylistas and influencers featured on LongTallSally.com sharing why the love affair with LTS is real.
What close ups of this classic look easy to transition to the cooler fall months? Your wish is my command: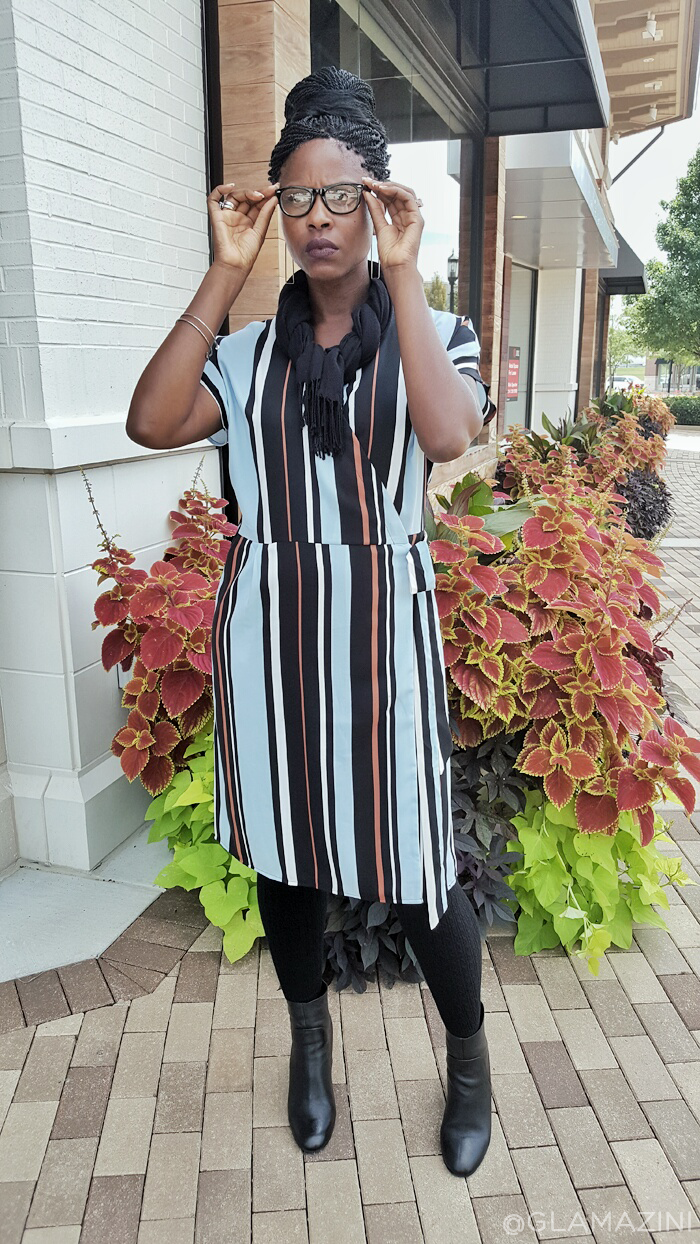 This is the Stripe Wrap Dress from the new Long Tall Sally fall collection! It's exactly as the name states, a classic wrap dress that flatters all. There's a tie on the inside right, and a tie on the outside left, with a relaxed silhouette, bold vertical stripes, and kimono short sleeves.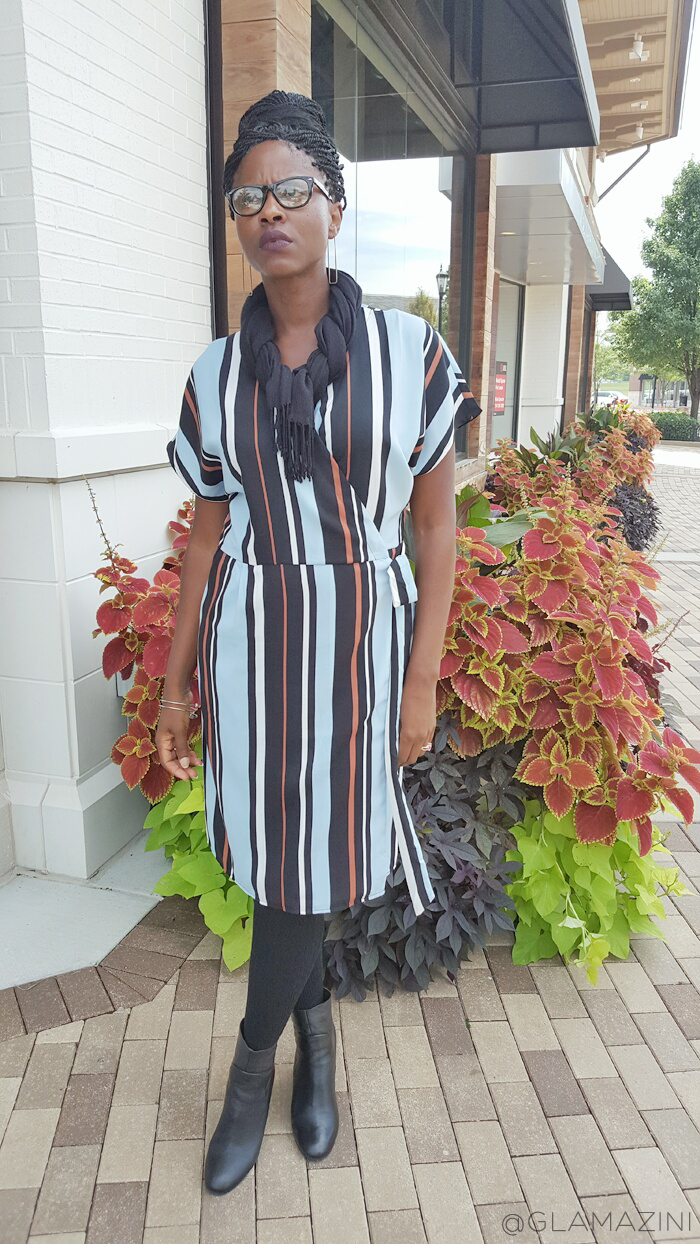 The knee-length hem (I'm 6'1″ tall btw), makes it easy to wear pretty much anywhere with anything. It's unlined and light enough to style with flats or sandals in the early fall months, then easily transition to wearing with tights, boots, and even a jacket as the temperatures begin to drop.
I paired it with the Milli Flare Heel Leather Boots from the new LTS fall collection,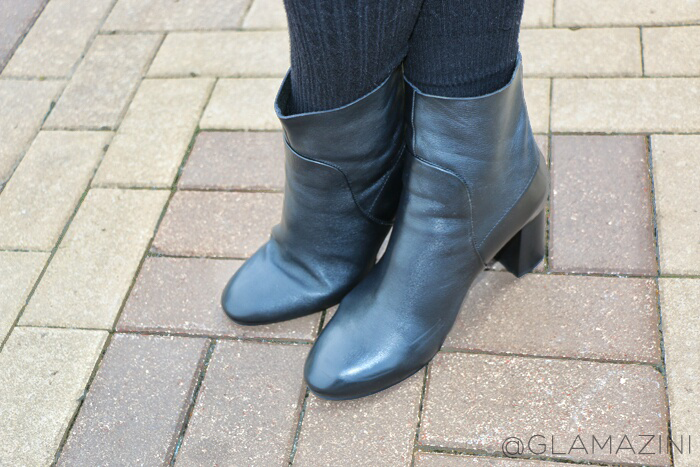 then added textured tights (from a previous LTS collection of course), and one of my favorite scarves.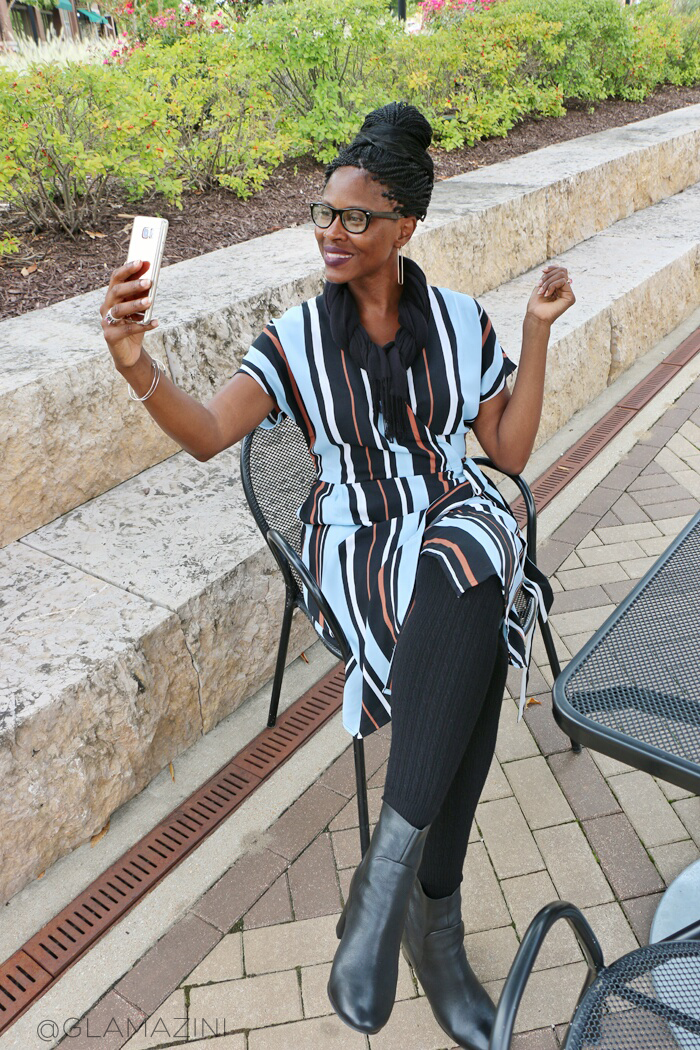 The leather on these boots was surprisingly soft. Even though I have knee issues, these boots were so stable and comfortable to walk in, even on the hard brick. I'm in love!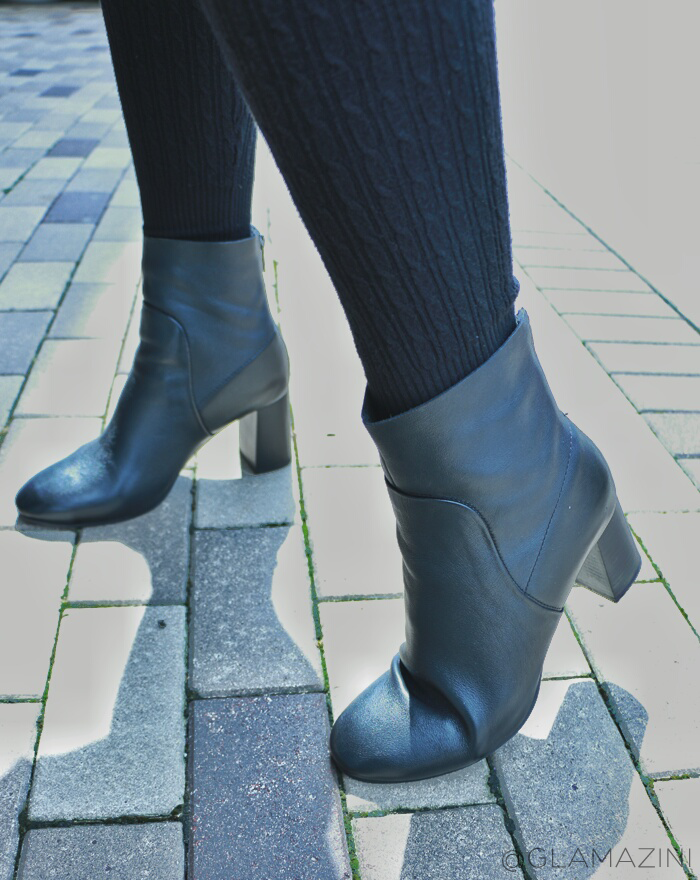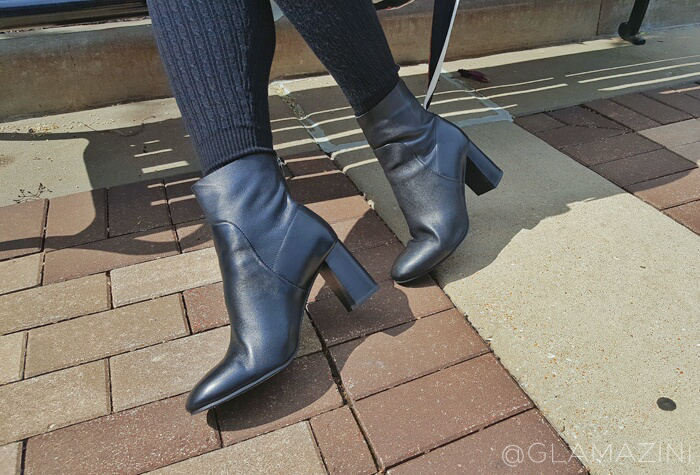 Come to think of it, this would be a great dress for travel because you can go casual to dressed up with little effort!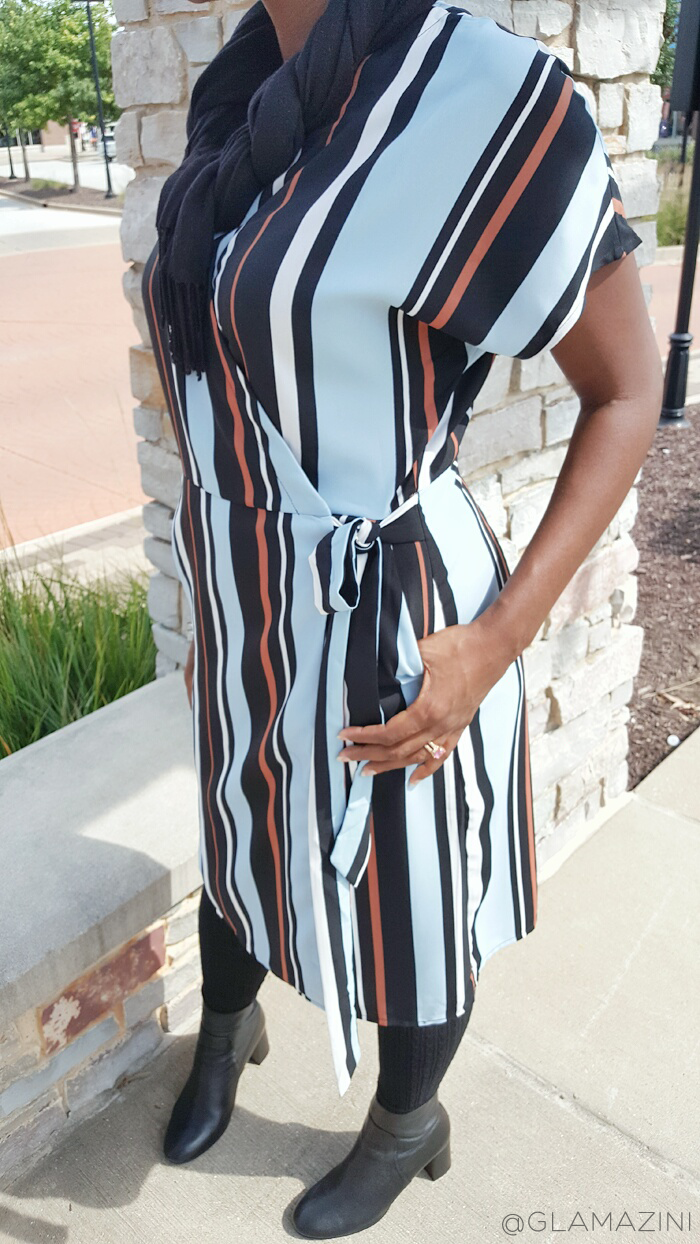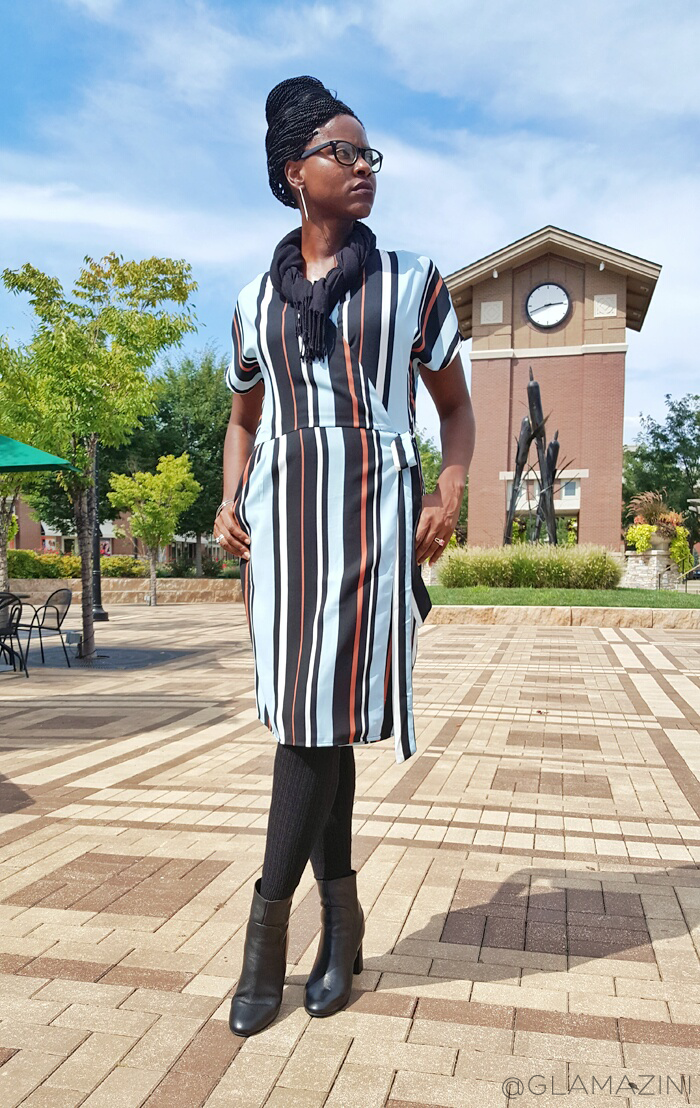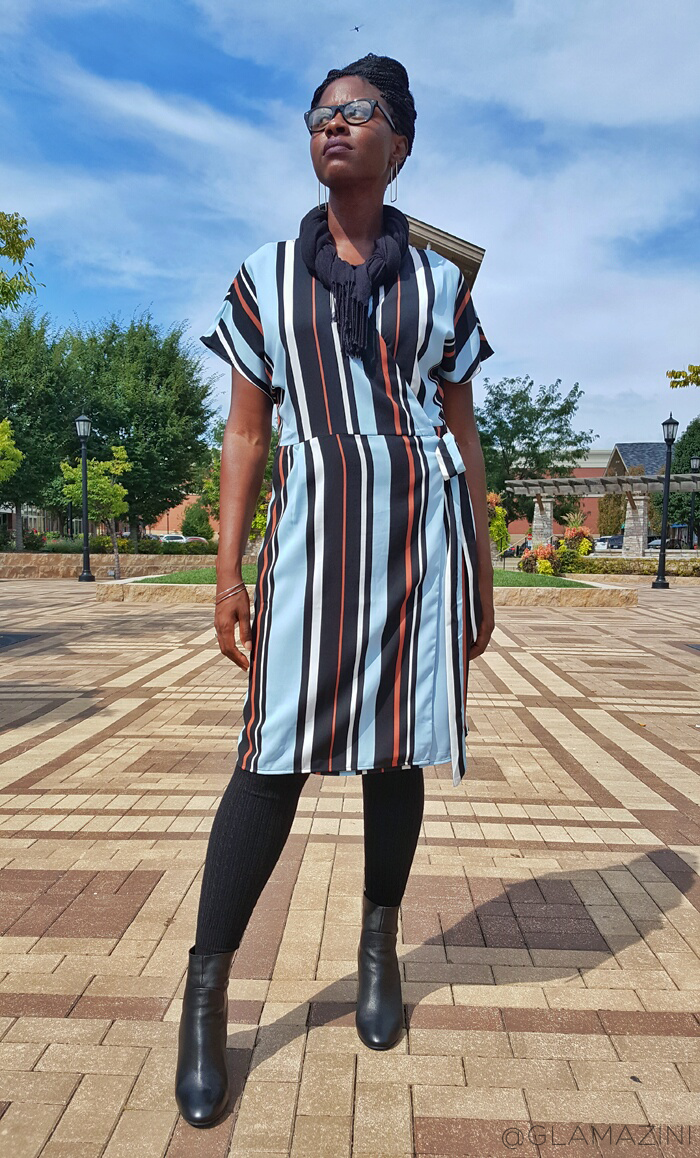 Here's a look at the neckline sans scarf. Add a cute delicate necklace and you're good to go! Oh and there's also a small button at the neckline for your modesty needs lol.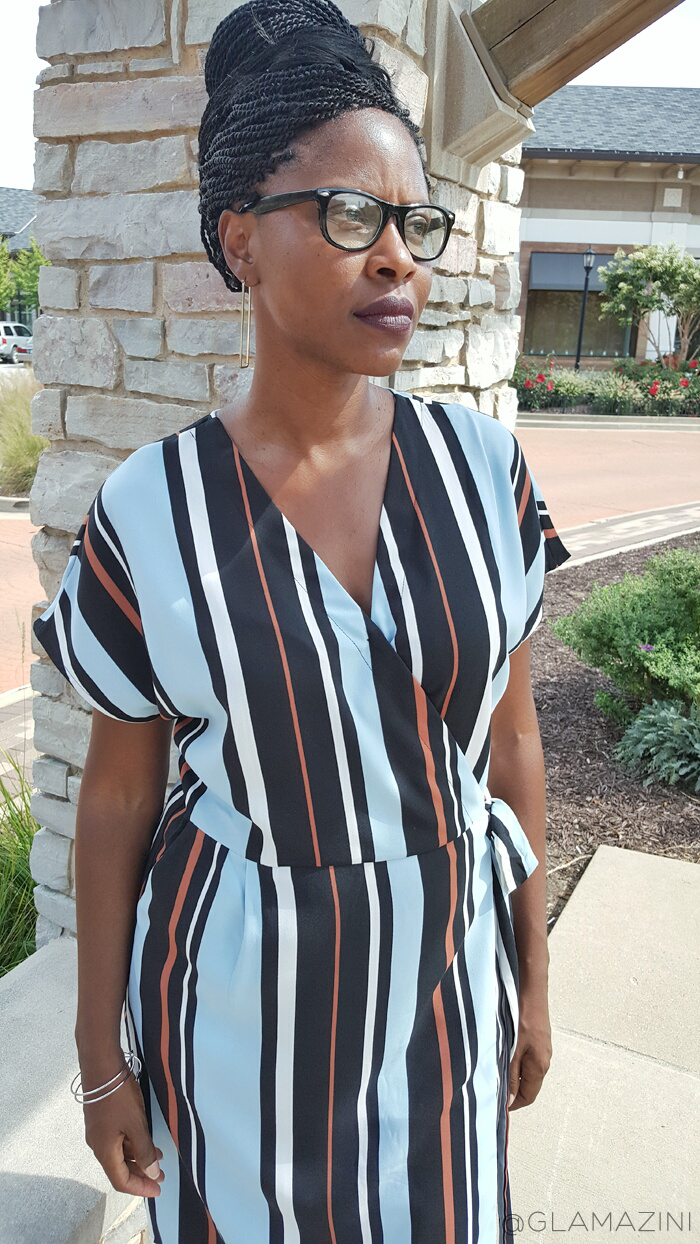 Happy Birthday Long Tall Sally! Here's to 40 years of championing tall women and providing clothes that make us look and feel fabulous!