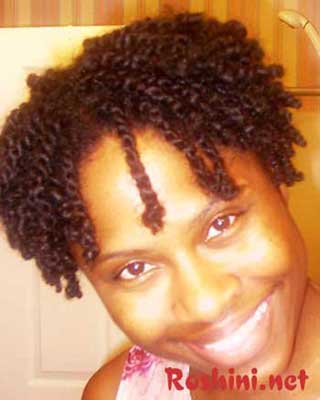 HaPpY sT pAtRiCkS dAy!!!
Day 12 of the twists and I'm cool. I've been going to the gym and rinsing afterward. These twists are still mindly damp and 1/2 shrunken.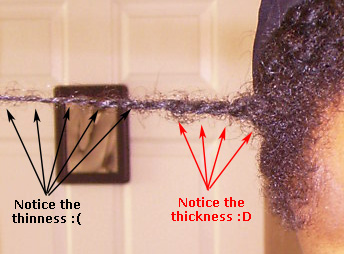 I've been noticing something with the right side of my head (where my alopecia is). The hair is very weak there.
Case-in-point: I am experiencing breakage SPECIFICALLY there and I have proof!
As you can see, the twist starts out nice and full, look at the growth! Then as it travels away from my head it gets thinner and thinner, which means that less and less strands are retaining their length. 🙁
The good news is this is the only twist I noticed this on. I'm gonna try to pay more attention to this part of my hair and see if I can make a difference some how.