~** Happy Thanksgiving! **~
I spent Thankgiving with my greatuncle and family in New York (yes I went back). My cousin Yvette decorated the table and everyone in the family cooked something and brought it by. I took a picture of the table right before we gathered to eat 'cause I thought it was beautiful.
Lord, I am thankful for:
· health
· joy (because I haven't had it for a while)
· moving twice in 1 year, 3 times in 2 years
· family (newfound and always known)
· provision, food to eat, shelter, clothes to wear
· a car that works
· having both parents alive
· wonderful friends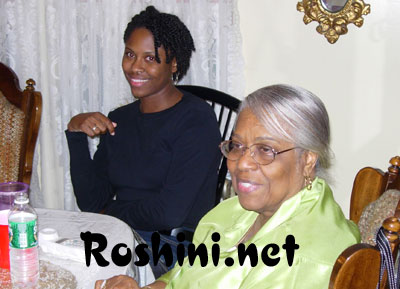 My style in action as my great aunt chats away at the end of the meal.