I'm back with another healthy alternative review. As I continue my health & wellness journey I'm loving trying new products like these non-GMO project verified, vegan, gluten free chipotle corn chips from The Better Chip.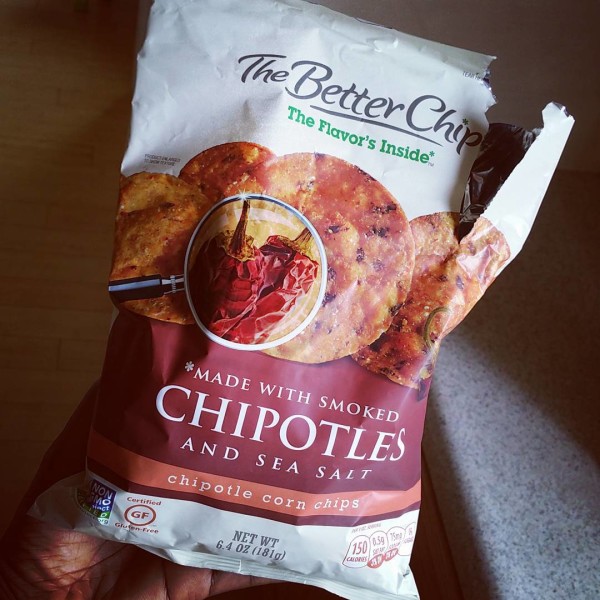 I grabbed this bag from Homegoods (which is a treasure trove of healthy products to sample btw, get into it) and my husband and I dug into them in the car on the drive home. I was so happy to see a non-GMO project verified corn chip because nowadays so much of our corn is genetically modified and Lord only knows what that stuff is doing to us. Every small change I make feels good.
Alright back to the chips.
My review is that this chip is delcious, not as smokey as I wanted it to be but
🔥 HOT 🔥 HOT 🔥 HOT 🔥!
This chip is hot.

Both hubby and I only made it though 4-5 chips then gave up because of the burn.

🔥

I checked the back of the bag and there is a heat advisory warning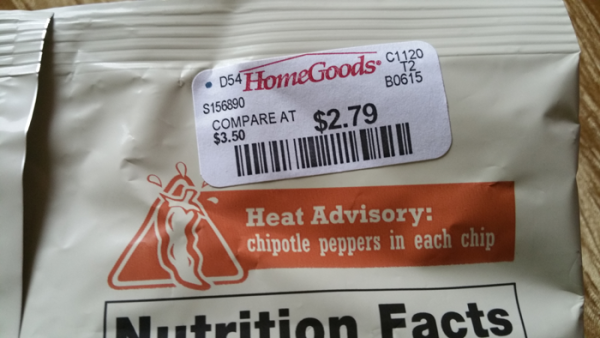 so I guess I shoulda known LOL.
The website says they have a
"rich, smoky flavor with warm, lingering heat"
and I agree (except I coulda used twice the smoke half the heat 🔥). Personally I doubt I'm gonna finish this bag because I like my mouth not to burn but if you like a smokey chip with a bit a bunch a burn then go for it. 🔥🔥🔥🔥 Burn baby burn.
The Better Chip makes other flavors, all of which I spied at Homegoods so don't be shocked it you see another review post one day.
Oh and here are the ingredients and nutrition label: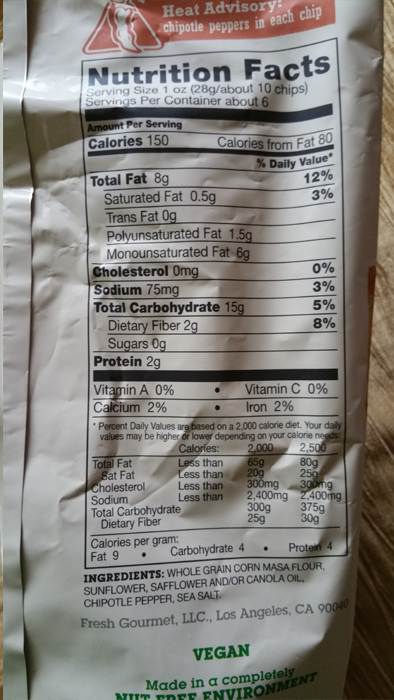 Have you tried the chipotle corn chips from The Better Chip? Was your mouth on fire? 🔥 What do you think? Let me know in the comments section below. 🔥