Who remembers my Long Tall Sally Winter 2014 Wishlist? If not here's a refresher: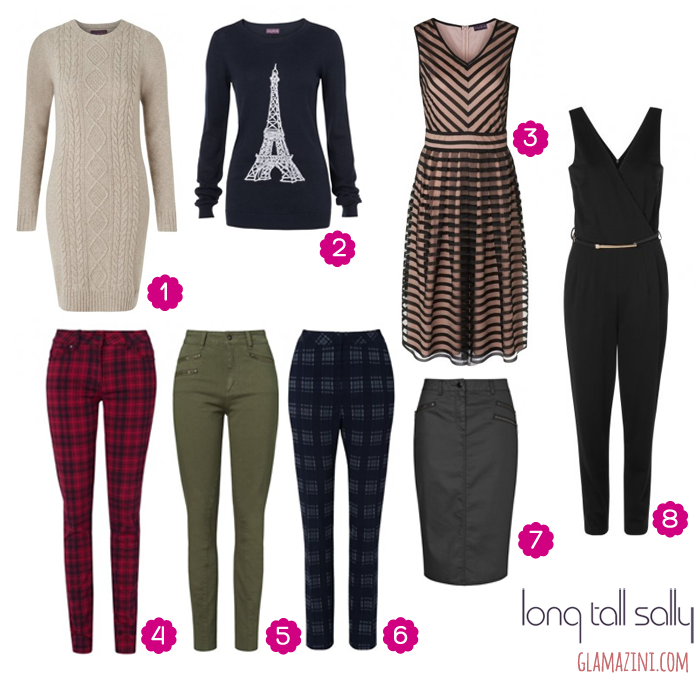 You can read the entire wishlist post here.

Well wishes do come true! I'm now a Long Tall Sally Ambassador and they sent me a few items from that very wishlist to style and share with my Glam Fam (that's you). Won't. He. Do. It?



So let's get right into the items and the outfits!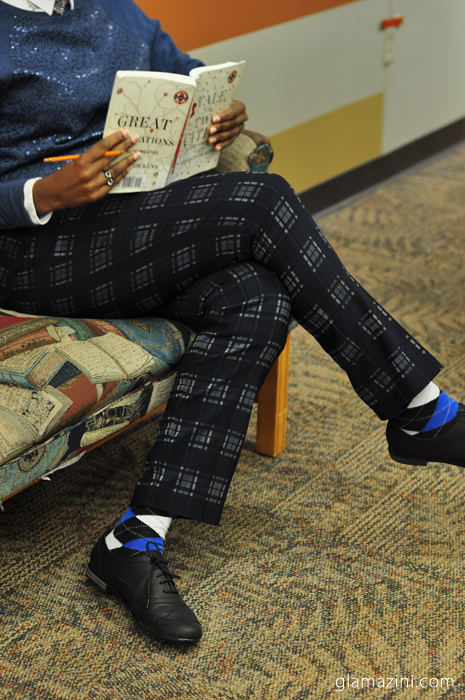 I love plaid and don't have enough of it in my wardrobe. My favorite combo is red and black, but this blue on blue number called my name and made my inner nerd quite happy.  The shoes are Long Tall Sally's lace up brogues (which I styled in a separate post/video right HERE btw).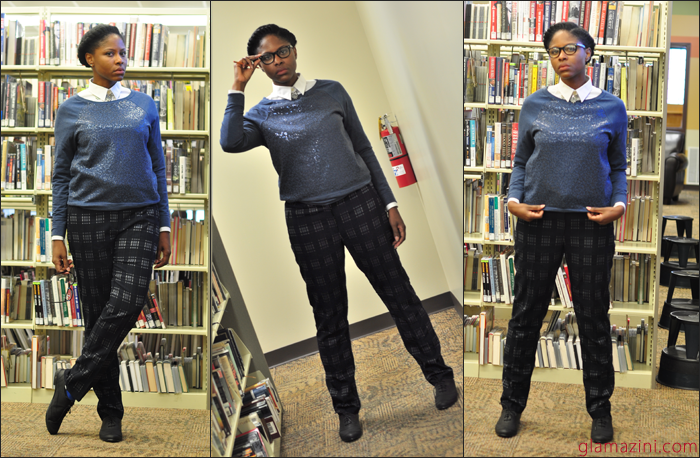 I loved this look so much that I wore the pants and shoes to church this past Sunday with a different top (which you can see in this Friday's upcoming Weekly Update video so stay tuned).   The fit was ok but I think next time I'm going to order a size down (I ordered a size 12 US) because the waist and torso were definitely loose on me.  Otherwise these pants are lined, very well made, long enough for my giraffe-like legs and so super fun. I will be wearing them often in the upcoming months.
Glasses – Walmart
Lipstick – MAC Taupe
Necklace & Earrings – Charming Charlie
Ring – Aldo
Shirt –  Borrowed from hubby
Pants – Long Tall Sally Check Slim Leg Pant (gifted)
Shoes –Long Tall Sally Lace Up Brogues  (gifted)
Socks – I've had these for years 🙂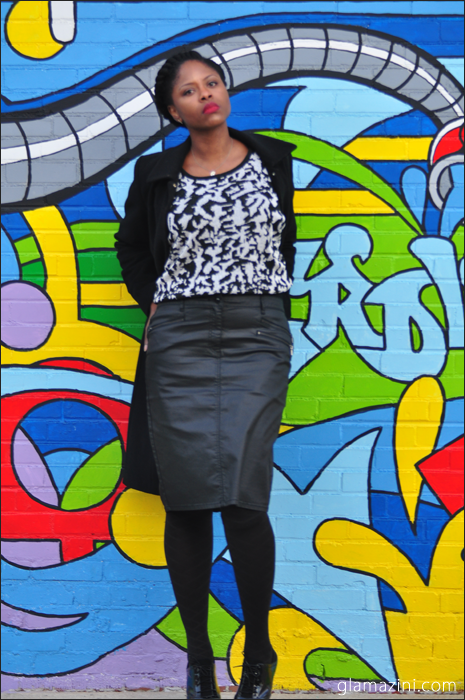 Yes hunty get into this skirt!  Yaaaaaaaaaaaas! LOL!
When I first saw this skirt I thought it was leather, then realized it was actually coated denim. Coated with what only Long Tall Sally knows, but it's mildly stiffer then your typical soft denim items but not uncomfortable at all. I haven't washed it yet so I can't report on how it holds up in that manner, but if you want a "leather looking but not leather" item this is it. They also have other coated items so be sure to check  out the website.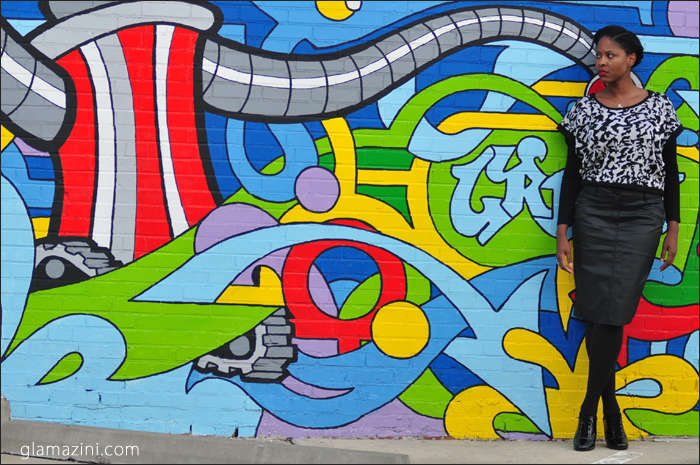 I even whipped out my 3-inch heel granny boots for y'all that I haven't worn in years because you know I can't walk in heels no mo (yes no mo lol).  No pain to vain momma always said, besides do you see how I'm serving it in this pencil skirt though? Do you see it?!  Yaaaaaaaaaaaaas! lol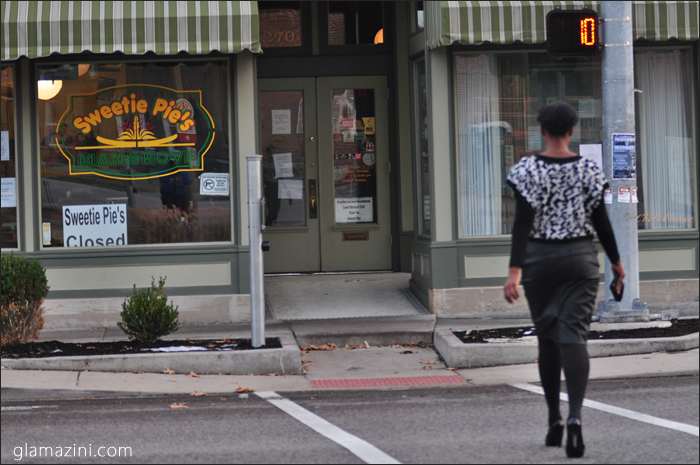 Be sure to watch the video below to see more detail on this skirt and it's triple zipper wonderfulness. You could not tell me I was not a professional model, could not.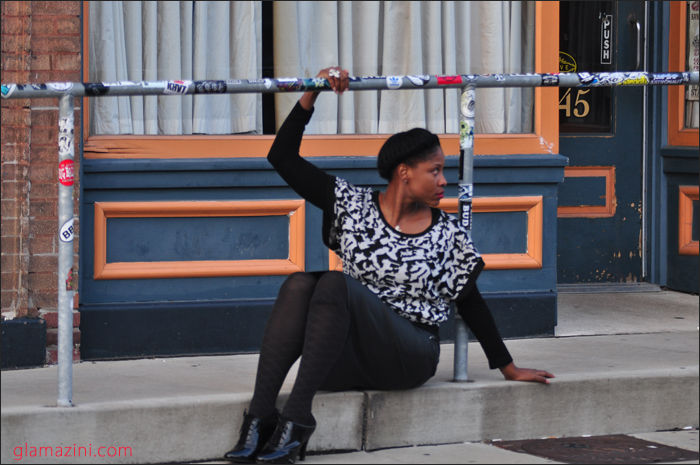 Earrings – Charming Charlie
T-Shirt – Cupio Solid Layering Tee from Von Maur
Sweater – Ross Dress for Less
Lipstick – Burt's Bee Lip Crayon in Napa Vineyard
Necklace – Gifted by online friend
Ring – Gifted by real life friend
Skirt- Long Tall Sally Coated Skirt (gifted)
Tights – Hue from Target
Shoes – Payless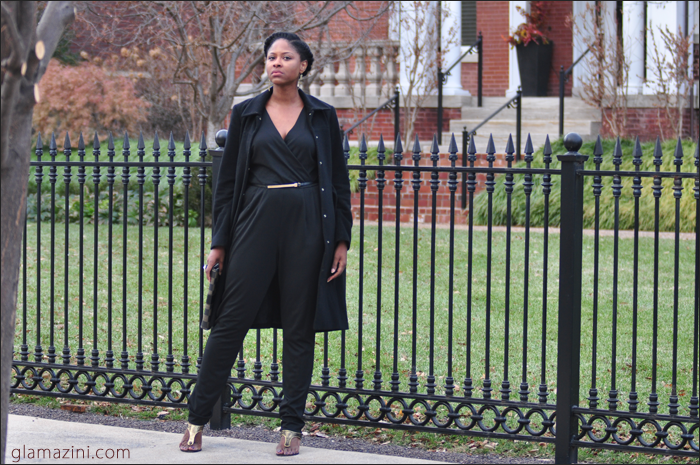 Yes chile! Yaaaaaaaaaaaaaaas!  LOLOLOL!   I knew I looked good AND more importantly this jumpsuit actually FIT ME!  YES!  

In other news, I'm a sucka for a jumpsuit or romper made for a tall woman's body (like my own).  This classic black number with V-neck and removable belt will never go out of style.  It's perfect for an upscale holiday outing and I promise I'm gonna wear it if I get invited to anything, yes I am.
Simple, elegant and perfect. I love I love.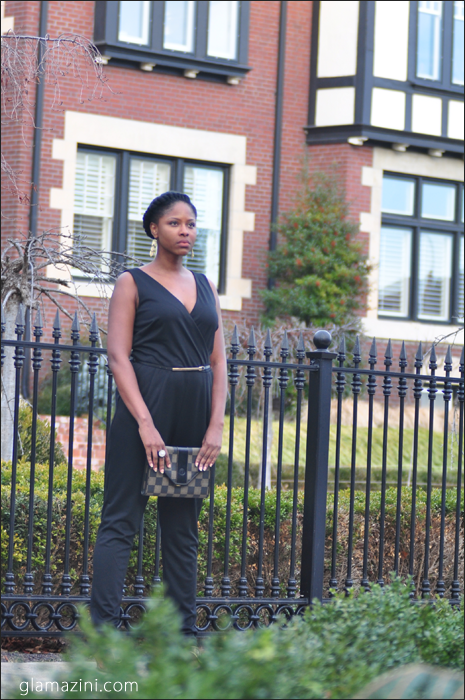 Earrings – Soft Surroundings
Jumper  – Long Tall Sally Ponte Belted Jumper
Shoes- J. Renee
Lipstick – MAC Taupe
Purse – Fendi
Ring – Kardashian Kollection from Sears

As always I did a video so you can see all these items in motion. Enjoy!

Click here to watch it directly on YouTube.
Leave a comment: Let me know which item you liked the best!