Alright, continuing on from the previous post , here I am the next AM immediately after waking up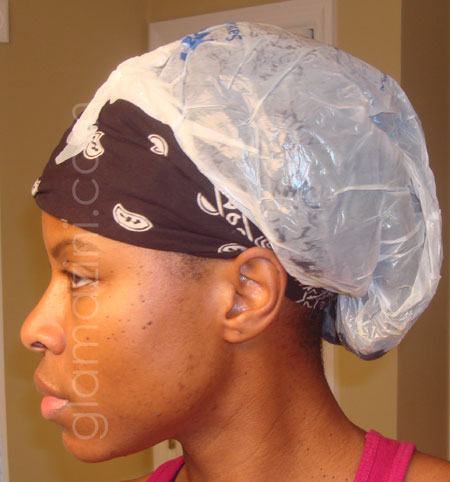 The oil had not escaped onto my pillow/towel as I'd feared BUT if you look at the back of the plastic bag you'll notice it pooled up really good in the bag and THAT was a good set up for the next picture's mess:
Notice the look of horrow on my face as I pulled off the bag only to be ATTACKED by dripping oil everywhere! FAIL!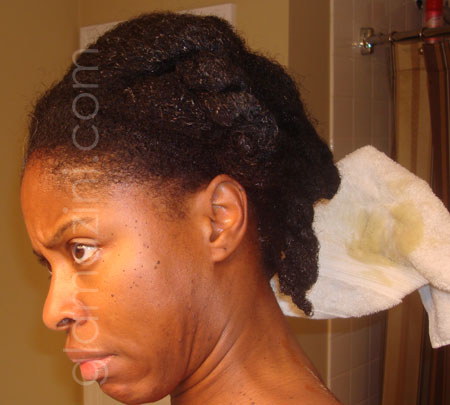 Needless to say, I won't be doing that again (sleeping in it at least) … way too messy.  You live, you learn.

Anyhoo, I washed then added some castor oil and conditioner to my hair post wash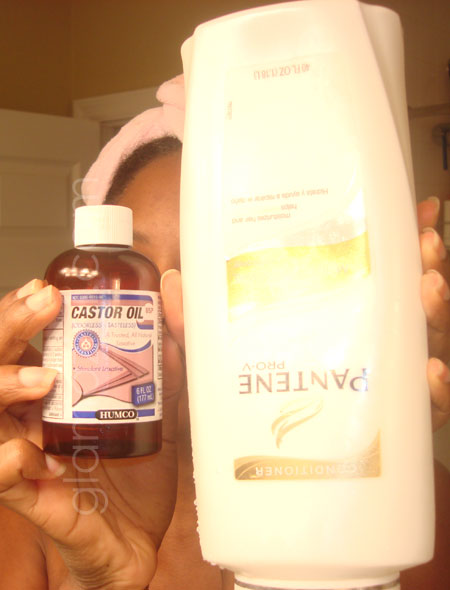 I put my hair in 4 sections and decided to keep it that way.  I had to get to Zumba class stat!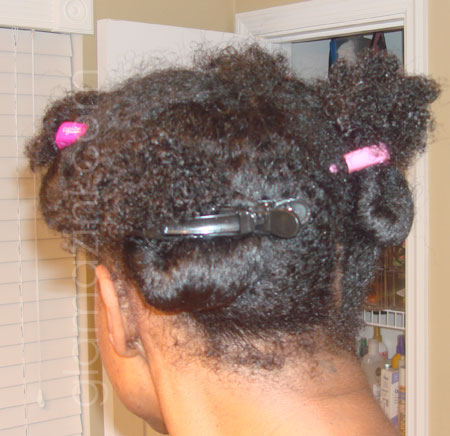 This is a cool shot of the shape of my hair, kinda like a huge triangle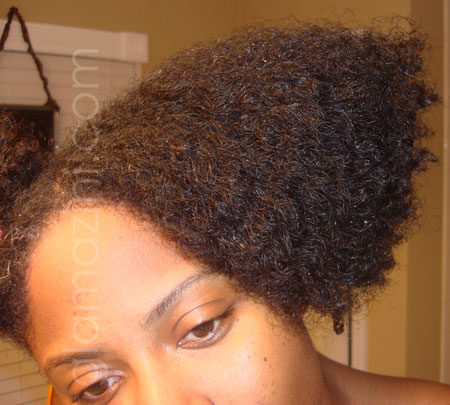 AND a great shot of the texture of the front of my hair, loose and wavey.  This part seems to LOVE the hot oil treatment.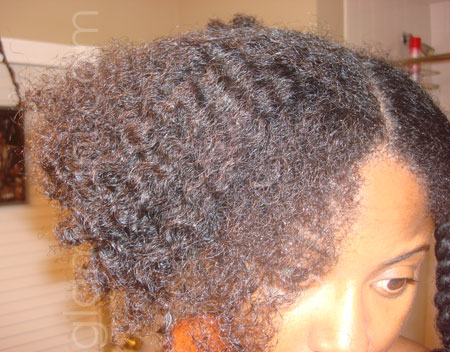 Here's a fuzzy shot (sorry) of the finest most delicate portion of my hair.  I didn't notice much difference after the hot oil treatment on this section, not softness or sheen or tameness, nothing really but I'm sure it didn't hurt.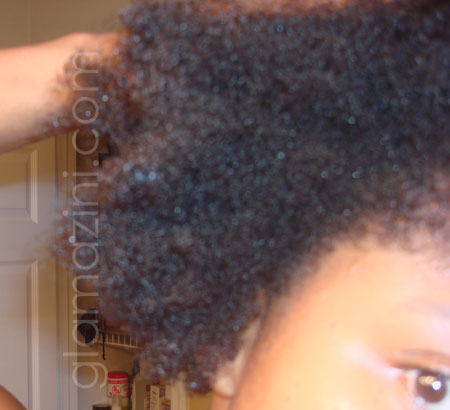 I braided that section in a huge plait and secured the end with a rubber band.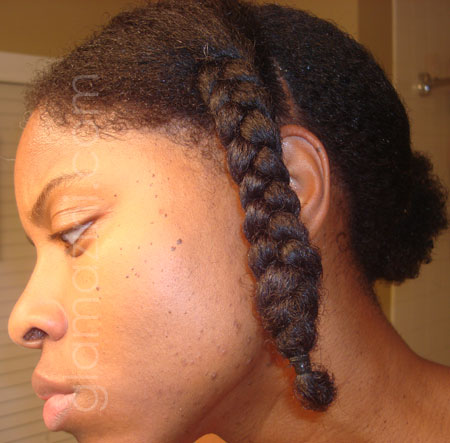 And the back before I braided it down into two overhanded cornrows (quite well I might add, I shocked myself

 )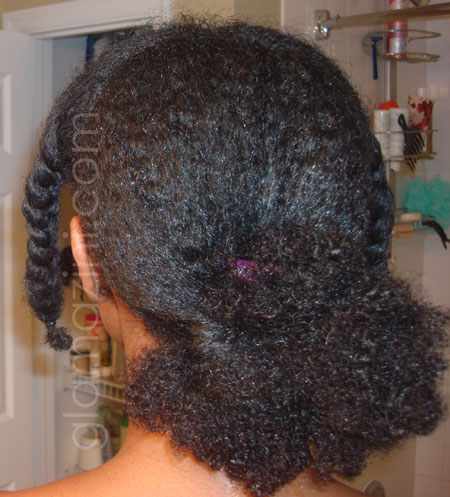 Now I know we're not supposed to play favorites but if I were to choose a

  favorite part of my hair it's the back…I just can't get enough of them coilies!!! Look at them *swoon*

   Another good shot of the ends flipped up.  I mean how can you not love that?!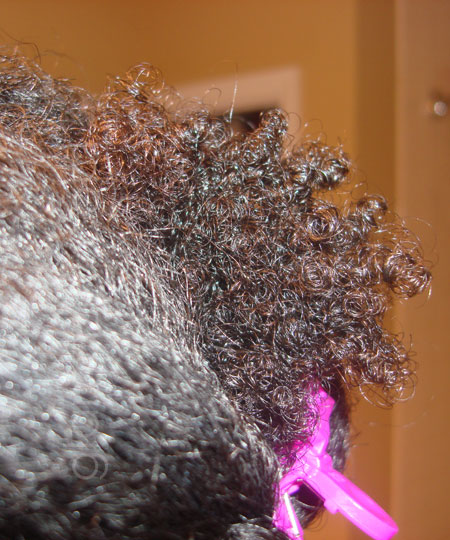 Here it is hanging down…you can't really see the coils now but I promise this part of my hair is so fun, so soft, so springy, so happy! (yes happy hair

 )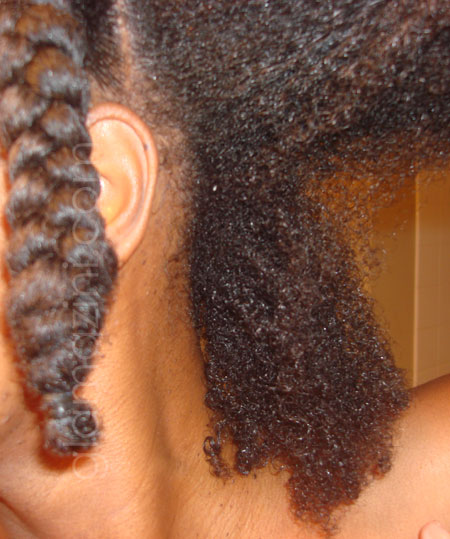 Alright so here were the results of me cornrowing (overhanded) the back down. I have a tendency to just grab and cornrow and close my eyes while I do it…not sure why but that helps me feel what I'm doing and not rely on looking in the mirror AND strangely things turn out better that way.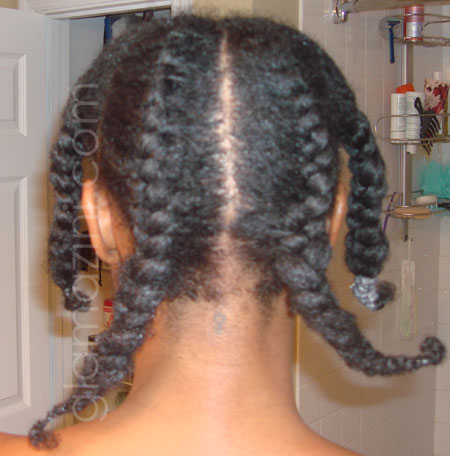 At this point I was done with the braids and looked like a 4 year old…I needed to go to Zumba class a.s.a.p. so what to do?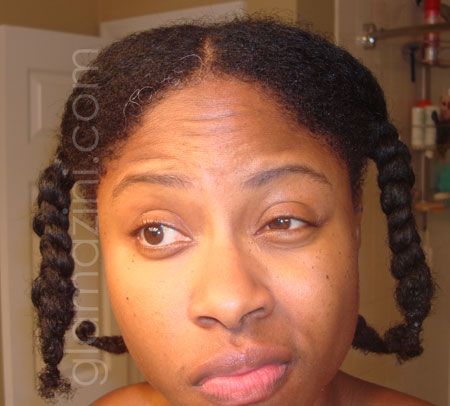 BAM!  Bobby pins to the rescue!!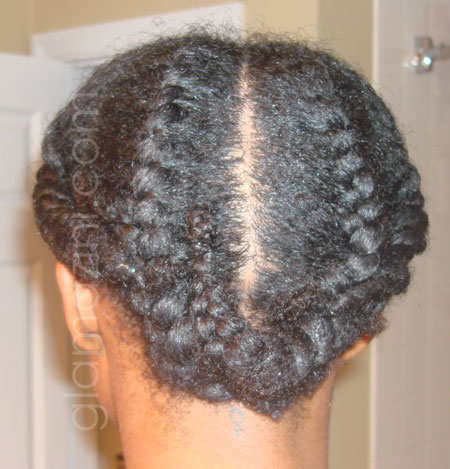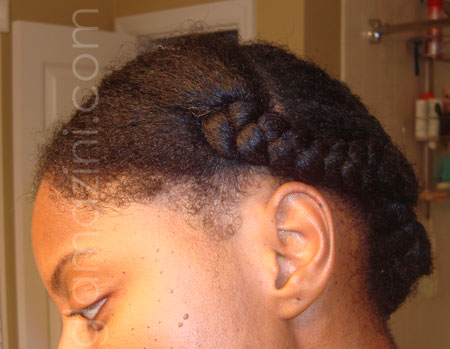 As an aside, here's the shed hair ball…told ya'll I shed a lot (this is less than 2 weeks I think since last wash)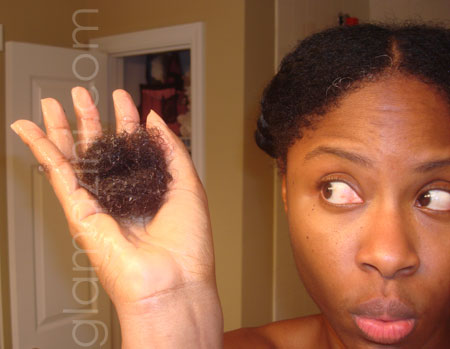 My hair is still very damp so I tied it down with a shear scarf like so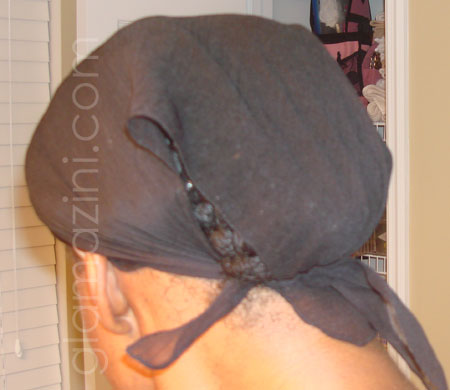 then a bandana on top and out the door I went to Zumba!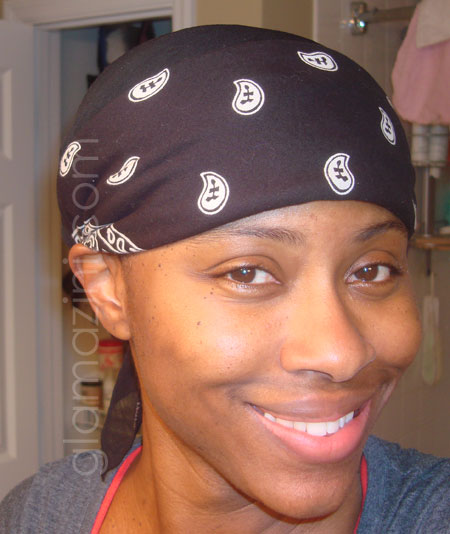 I had my hair in this limbo state for days.
Thanks for visiting  

Life, Liberty, & The Pursuit of Nappyness