Here are some totally random shots of us house and furniture hunting in early 2007. I just found them and thought I'd share.

Mr. at Arhaus trying out this funky tree bench
Here I am viewing a (very dirty) home for sale

. My hair was in twists that were then twisted down in 2 hug flat twists and pinned. Then I put a scarf around it for good measure!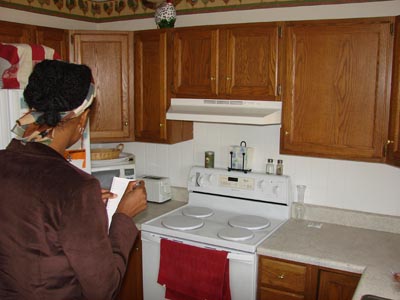 A different day, a different house. My twists were out in a ponytail with a scarf around the front. Never mind the hideous wallpaper, this house was GREAT but needed some updates. I'm actually standing in the guest quarters (with separate entry way) in the photo.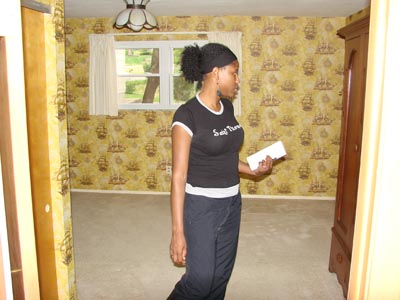 Here's a front shot of the previous style with the 2 huge flattwists & scarf. Check me out with my notebook! I don't play!

And finally closing day on the house we chose a.k.a.

The Lake House. We looked at MANY (I'd guess 20ish), bid on 1, didn't get it, then found one we love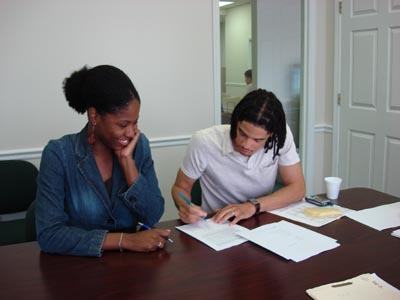 We got the keys!!!!!
This is my 3rd house and hubby's first so he was SO EXCITED!!! This house is a true blessing, 3 bedrooms, 2.5 baths, 2 stories with full unfinished walkout basement (with roughed in plumbing and 9 foot ceilings), crown molding, vaulted ceiling in the master, new bamboo floors and it backs to a small pond, walking/bike path and park.
Don't tell me God ain't good!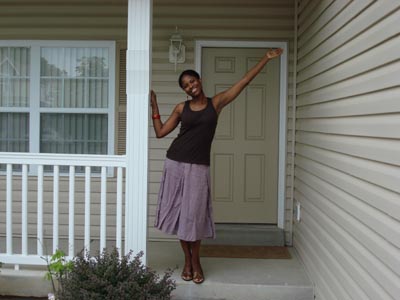 Thanks for visiting!!!!!

Life, Liberty, & The Pursuit of Nappyness

~ ini