Hubby helped w/ my usual bathroom photo shoot

Here are easy instructions on how to tie a LARGE satin scarf before bed.
Step 1: Start with a LARGE satin scarf (duh

).  I got this beaut from H&M but any ginormous satin or rayon scarf (non-cotton basically) will work. I like it because the size makes it adjustable.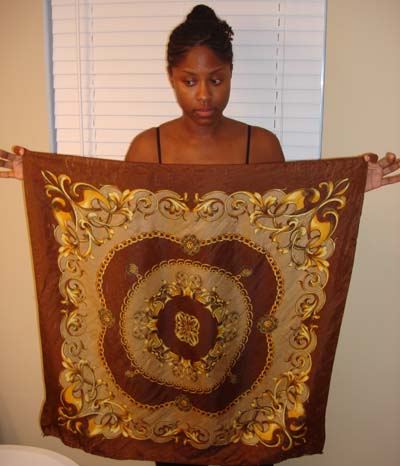 Step 2: Fold scarf in half into large triangle.  Depending on my style I may sometimes fold less than a 1/2 over to give even more room for larger styles under there.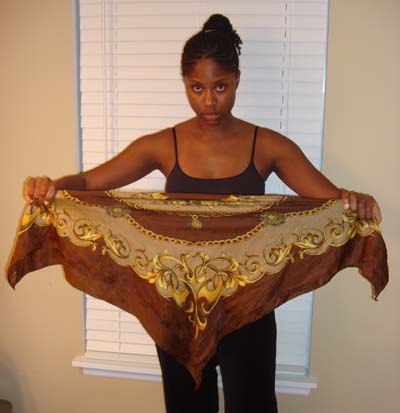 Step 3: Lay the middle of the longest part of your triangle (the fold) on your forehead & quit looking up my nose!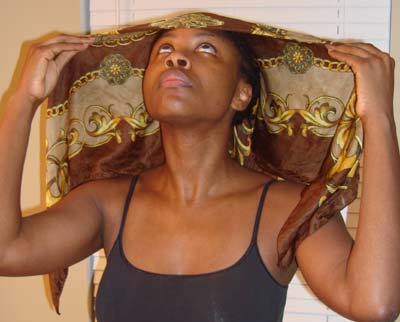 there, that's better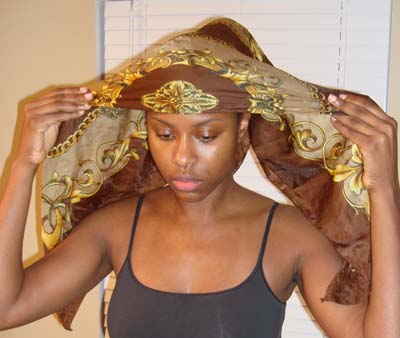 where were we?

 ah yes…
Step 4: Keeping tension on the scarf against your head, slide your hands out toward the triangle tips on both side and bring them down and back.  Still keeping tension, cross 1 end over the other and tie them off like this making sure the shorter third end already in the back is underneath: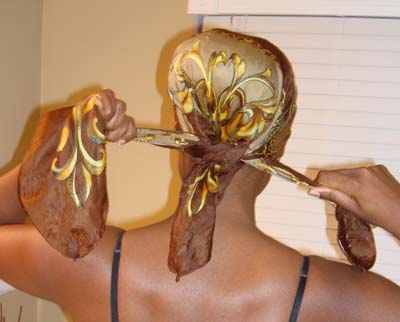 here's what it looks like when I turn around: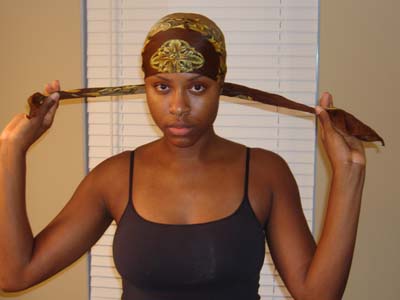 Step 5: Lastly I tie off the long ends by bringing them up and around to the front, crossing one over the other and tying a knot.  This last step really helps keep it on snug akin to elastic in satin caps.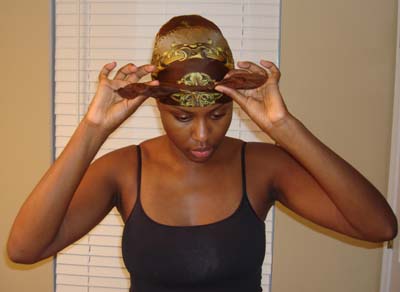 The Result:  A nice secure hold on my satin scarf for sleeping.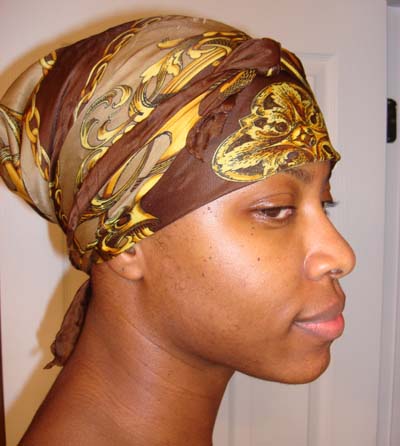 the back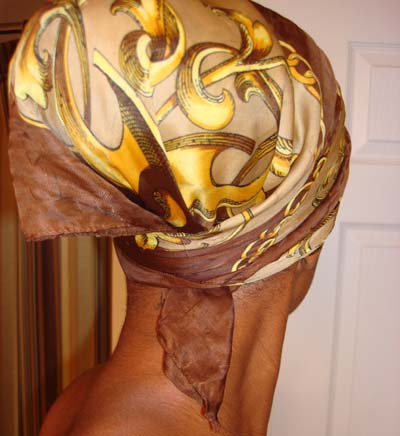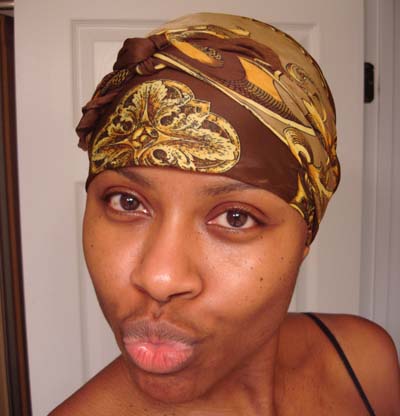 Love Ya'll!! ~ ini