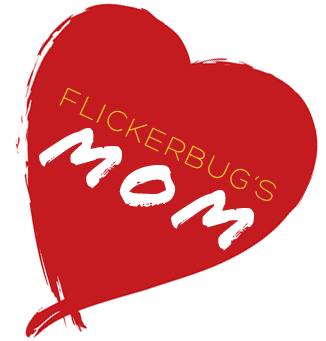 Lately I've been needing hugs.  In the past few weeks, quite conveniently,  my son has started really upping his hug game.
In the past he would lay on me warmly but definitely without the reciprocal affectionate clasping that's necessary to call human touch a true "hug", but lately he's started to pull in and embrace me in a way that makes my heart just melts every time.
*swoon*
This new behavior is one of the reason why Flickerbug is my official Valentine for 2014 (I asked him and he said yes lol).  He is the sweetest person I know.
As a first time mom of a son, and a son with special needs, I have to say this experience has had it's ups and downs. Today I'm focusing on the ups!
In honor of Valentine's Day and just 'cause I wanna share the love here are
5 Reasons Why My Son Is the Sweetest Person I Know
1. His smile.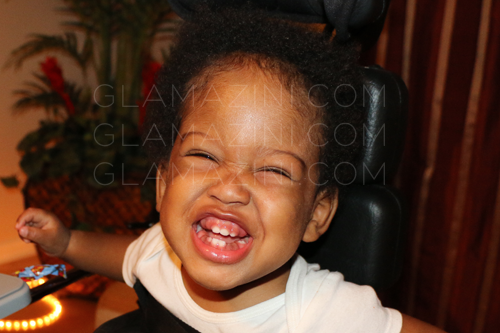 I used to call him "gummy bear" when he had no teeth, which wasn't that long ago. He's 20 months old but only 6-7 months ago did teeth FINALLY start to peek through those perfect little gums. I thought the kid wasn't gonna have any teeth and teething would be the end of the best smile that I've ever seen. Au contraire the opposite has happened. Now he not only is really REALLY into grinning so hard that his eyes are pressed shut by his big ole cheeks (*ehem* my cheeks btw), but I think the gappy toothed grin is improved every time a new pearly white pops up.  Best. Smile. Ever.
2. His laugh.
Click to hear cuteness.
If you've watched any of my videos lately all the way to the end you've heard my son laugh. I used to end the videos with his babbling, but back in August he was belly laughing for such a long time that I grabbed my phone, hit record, and my video endings have never been the same.  I remember my dad asking me if I'd ever walked into his room to find him laughing at seemingly nothing at all, and now I have. Just yesterday he laughed uncontrollably while in the living room and I can't tell you what he found so funny … but eventually I started laughing too.  His joy is contagious.
3. His smell.
I wish there was such a thing as "smellobloging" but on second thought that may be creepy for ya'll to be sniffing my kid lol.  My husband's neck used to be my favorite smell on the planet but no more. He now comes in 2nd place to my son's neck, breath and skin in general. I'm not sure if it's pheromones or some mother-kid, link but LAWD that kid smells good. Confession: I sometimes grab him, stick my nose squarely in his neck and inhale so hard that I'm sure he's wondering what I could be doing.  I always come out smiling. Best. Smell. Ever.
4. His personality.


This little boy is turning into quite a character!  We have a lot of similarities in our personalities (that I can tell at 20 months at least).  He loves to laugh, is goofy, he's pretty happy most of the time, if he gets frustrated he looses it (blame his dad for that one lol). My son is curious, determined, stubborn (100% me), funny, makes the best facial expressions and loves loves LOVES music.  Boy oh boy do I think I can love this kid!
5. He's my son.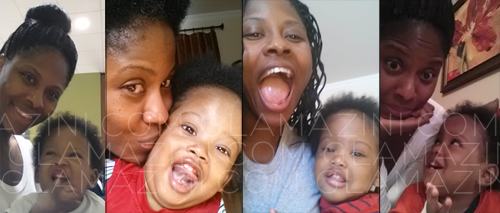 This last one is the core of why he's my Valentine.  I'm still amazed that a person grew INSIDE MY STOMACH and then came out is up in my house making a mess and drinking up all the milk lol! What the what?!  He is the hardest most wonderful thing that's happened to me. I am a new Roshini and the love I feel is beyond explanation. Best. Love. Ever.

There you have it!  I could go on and on but I'll stop with those 5 reasons why my son is the sweetest person I know.
Who's the sweetest person you know? Let me know in the comments below!
Oh before I forget, I'm finally sharing my birth story tomorrow so be sure to come back for that. Last Valentine's Day I shared my testimony so click here if you missed that. See you tomorrow!
Blue Mountain challenged me share a story about the sweetest people in my life spread the love. Be sure to check out BlueMountain.com for ecards, print at home cards, postcards, stationery, free downloads and more! Did you ever wonder how couples find their song? Click here to find out!