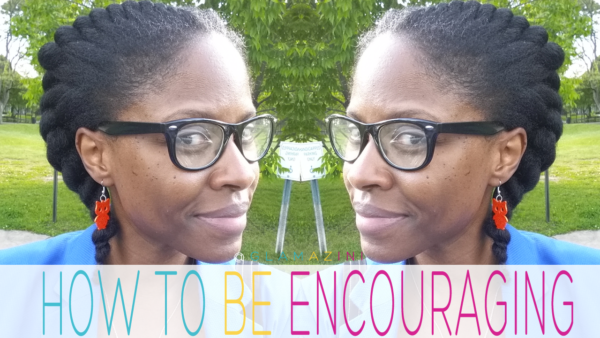 Hey y'all! I did a very spur of the moment broadcast on Periscope and it turned out so well I had to share it with my readers!
It seems like encouragement is my gift.
For years I tried to act like it wasn't but reading the responses of my Audience Survey and paying attention in my day-to-day life I notice folks are quick to tell me I did or said something that encouraged them so there's no more denying it.
Besides I end all my videos by saying 'Be Encouraged'
so yeah there's that 😐 (lol).
Here's the thing though … the reason I didn't label myself as an encourager was honestly I figured what I was doing was normal and regular. I'm learning that being encouraging and lifting others doesn't necessarily come as naturally to everyone else as I figured.
So here's a video I put together sharing ways you can be encouraging to others.
Use these tips in daily life or if you're just not sure how to support someone or help a friend feel lifted.
Enjoy!
Watch the video directly on YouTube.
Be sure to add ways that you encourage others in the comment section below and follow me on Periscope so you don't miss any future broadcasts!