What's up Glam Fam? I'm back with a post that has me excited! Why? It's part of the #DayOfLight campaign to illuminate the dark disease of depression and share resources.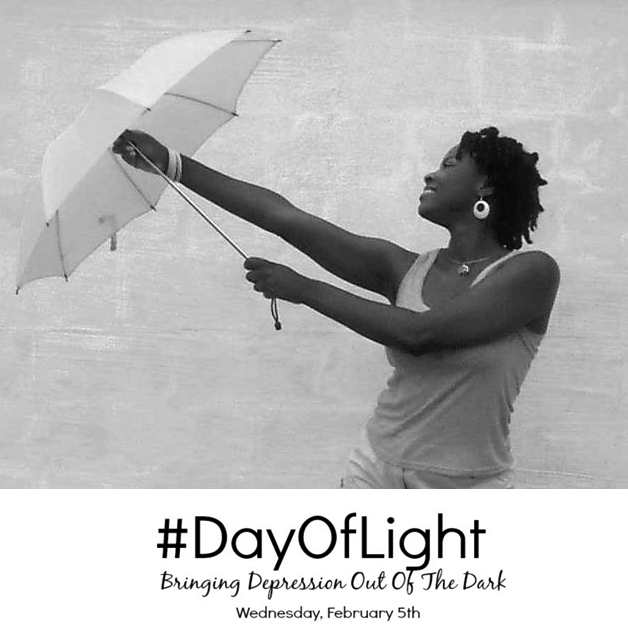 As someone who has managed depression for over 20 years now, this illness and those who deal with it are near and dear to my heart. I've shared my own personal experiences in my popular depression series. Be sure to check out my previous posts if you want some background.
In this post, I'm gonna answer a question I get time and time again:
How do I know if my therapist is right for me?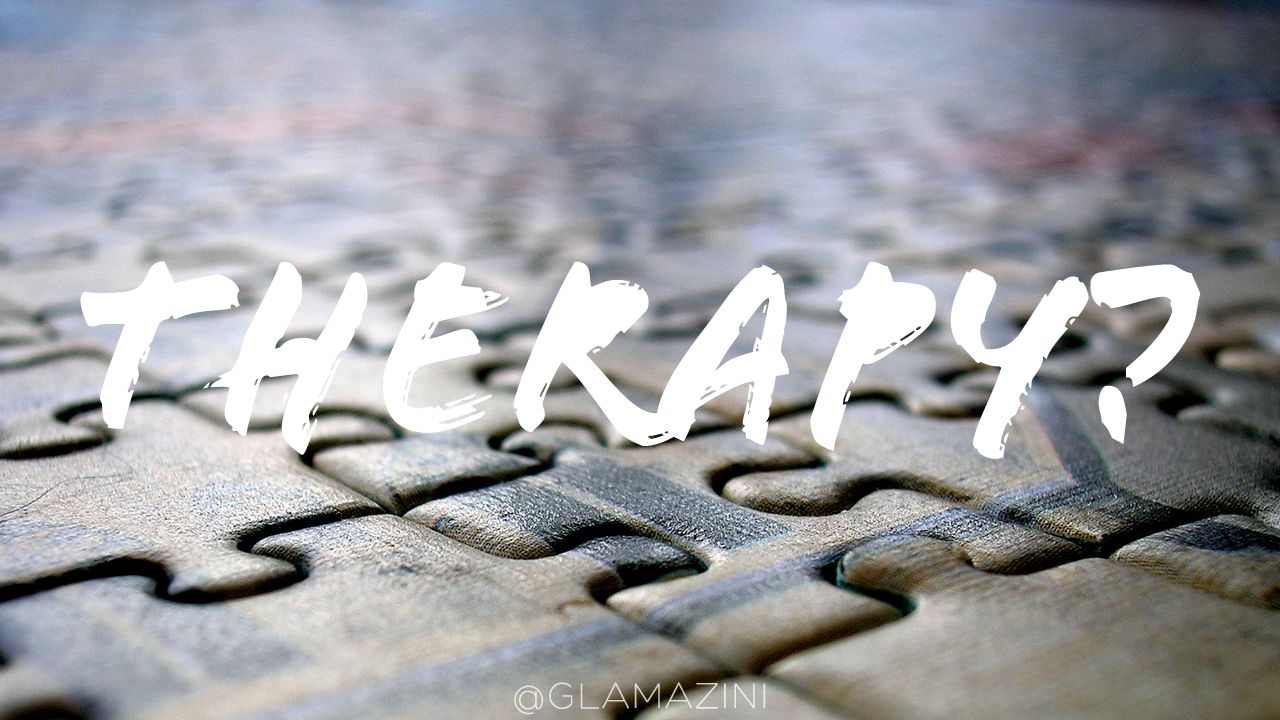 Well lovelies, never fear … Glamazini is here! I'm gonna share with you 6 ways to know your therapist is a good fit for you, but before I start let's quickly go through why you'd seek out a professional counselor in the first place.
If you find yourself feeling sad for a prolonged period of time, having trouble functioning in your daily life, unable to concentrate on tasks, worrying excessively, or acting in a way that's harmful to yourself or to others, it may be time to seek out an objective professional to assist you in fulfilling your therapeutic goals and living a healthier, more well-adjusted life.
Ok now … let's assume you've already found a legal and licensed therapist via recommendations from family and friends, checking with your insurance or searching online. You've called them and talked for 15-30 minutes asking pertinent questions and you've gone to your first appointment. This is where we're gonna start.
Now, remember, illnesses like depression are introspective and isolated in nature, so it's not gonna be natural to just find a stranger and pour out your soul. Please keep an open mind. For some, this can be cathartic, for others downright scary. Take this into account when going through this list.
6 Ways To Know Your Therapist Is A Good Fit For You
1. Rate your first appointment.
The first session is strange. It's nothing like the rest of your sessions will be. You only have 1 hour, and much of it will be spent filling out forms, setting up a payment method, and explaining why you sought out therapy in the first place. Being prepared for this helps set expectations appropriately. How did you feel when the session begun? When it ended? Did the therapist ask about your symptoms (e.g.- sleeping all day, long stints of irritability etc.)? Did they ask about family and social history? Were you comfortable talking to them? Did they let you ask them questions? Remember, you are vetting them to see if you want to give them your money, tell them your personal tidbits and continue to work with them. Do not be afraid. A true pro will have no problem answering your questions and addressing your concerns. If they do, they are not the right therapist for you.
2. Is your therapist the right gender?
This may seem silly to some, but I know someone who has "woman issues" and therefore chose a male therapist. This has made their therapeutic work flow so much easier.Don't set yourself up for failure. If you know you have issues with men, just choose a woman. If you are an incurable flirt and can't stop yourself from incessantly trying to attract people of the opposite sex then pick someone who is the same gender as yourself and make everyone's lives simpler.
This sort of thing goes for other attributes as well. For example, my current counselor is a black woman because I specifically sought out a black woman. Why? The previous counselor that I went to was not and I found I was spending way too much time explaining cultural differences and I wanted to get on with my therapy. Ironically the therapist that I went to prior to her, that I loved so much (and would still be going to, but the way my insurance is set up…) was a white man. Either way, just make sure who you choose is the right fit for you and you alone.
3. Does your therapist share your world view?
Yep, this is a thing. I'm a Christian and so is my therapist. Many moons ago other topics were more important to me so I chose a therapist who shared my basic view of the planet. No need to be in your session trying to convince your therapist about something you deem core (e.g. – tithing, sexuality etc.). Ask these questions during your phone call before the first session.
4. Has your therapist assisted you in setting therapeutic goals?
Why go to therapy if you have no way to measure success? You are there for *some* reason right? If you have sleepless nights, maybe your goal is to sleep through the night X number of nights a week. If you have an anger problem, maybe your goal is to be able to manage your anger while talking to trigger people. If you are unable to concentrate during tasks at work, maybe your goal is to be able to execute tasks at your job proficiently. If you lack direction, maybe your goal is to discover and act on a purpose you can't yet see. Either way, your therapist should be more than open to helping you set and achieve your goals otherwise, they aren't the one.
5. Do you trust them?
Trust is a heavy word but it's exactly what I mean. Are you confident in their ability to help you with your current challenges, and to keep your private information private? By law, a licensed practitioner cannot discuss your information with anyone else unless they get your permission first (barring you have threatened to harm yourself or others). Beyond that, you have to go down to a personal feeling and "vibe" with this other human being to really tell if you trust them with your mental health and getting better. I strongly recommend that you go to 5-10 sessions with a therapist (after you've ok'd them during the initial session) before really judging how they are doing. Now if you walk into the room and get the heeby geebies or just never feel like you're being heard, helped or understood that may be a great time to start this process over with another pro. Obviously, if you have trust issues this will be a hard one to judge. Give them 5-10 sessions and an open mind before you bolt out the door, remember, you're trying to live a better life.
6. Have you changed?
This goes hand in hand with #4. If you've gone to the 5-10 sessions like I've suggested, has anything about you changed yet? Big or small … have you seen any growth or development in any of the problem areas you identified? Are you moving in the right direction? Had any "ah ha!" moments? If not (and you've been honest and forthcoming in your sessions), you may be in a stagnant therapeutic relationship and could consider finding a new professional to heal with.
So there you have it Fam, 6 ways I've learned over the years to gauge if my therapists are a good fit for me. I really hope this article is helpful. I am not a professional, but if you have any questions feel free to comment below and I'll try to respond (or email me privately via the Contact page).
Don't forget to check out the other #DayOfLight events happening today!
Others will be sharing personal experiences, resources, inspiring tweets, posts, and photos on social media to encourage those who are suffering from depression and let them know that they are not alone using the hashtag #DayOfLight.
There will be a Google Hangout TODAY, Wednesday, February 5th at 11 AM EST. Tweet and ask questions. (http://bit.ly/1ilifbP)
There will be a Twitter Chat TONIGHT, Wednesday, February 5th at 9 PM EST (follow @PushingLovely, @NotoriousSpinks, and @BrandiJeter for more information)
Turn your social media avatars black and white today so we can visually represent all of those affected by depression.
And here are some helpful resources
Great website with resources – HalfofUs.com
Psychology Today's Therapy Finder
If you, or anyone you know needs to talk to someone please call: 1-800-273-TALK (1-800-273-8255) | 1-800-SUICIDE (1-800-784-2433) (in the U.S.)
For Hearing and Speech Impaired with TTY Equipment: 1-800-799-4TTY (4889)
If you or someone you know is in immediate danger because of thoughts of suicide, PLEASE CALL 911
SuicideHotlines.com/national.html
International Association for Suicide Prevention
Outside of US, please contact your local emergency number.
Life does not have to be so overwhelmingly pointless … there is hope … you can laugh again … there is light. (( hugs))