When I saw PhillyDiva on YouTube make a crochet wig last year I knew I'd try my hand at it as well. After a couple months of fiddling around I finally buckled down and was successful!
Here's a video showing how I made this crochet wig,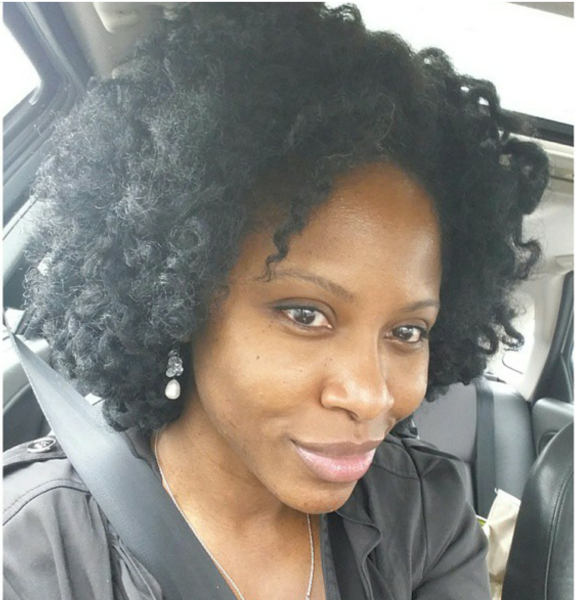 Enjoy:

Watch the video directly on YouTube.
What You Will Need
How To Make The Wig
Clamp wig head stand to a secure surface and place wig head on it.
Pull the wig liner over the wig head and pin it down around the perimeter with the straight pins.
Grab a section of the hair and detangle if desired.
Open the latch hook and slide the open hook under 2-3 holes of the wig liner, hook the middle of the section of hair, close the latch, pull it through, remove the hook, find the loop in the hair, pull the ends through and secure tightly.
(optional) Depending on how smooth the hair is you may want to knot it another time.
Repeat steps 3 and 4 until the wig liner is covered.
If you used an open top wig liner crochet the ends down with the latch hook and pieces of hair.
Style wig if necessary.
The Cuban Twist hair looks great but feels very stiff. I do not recommend it so choose a different hair like ISIS Afri-Naptural Kanekalon Definition Braid Hair.