January 31, 2014 – I wrote this post a few years ago, got negative feedback in the comments and eventually hid it after over a year of being published. I was thinking about this topic recently and hence, this post, and decided to republish it because I think the discussion is valid. I reread what I wrote and, like it or not, I still feel much the same way with a smidge more compassion and a lot more indifference. I can see how I seemed negative to some, but I still stand by this post as the perspective of a 3rd party affected by a divorce. I believe people forget that others deal with the end of a marriage beyond the two people involved and they want to think it doesn't affect others when it so does … so I'm gonna leave the post up and let the conversation continue. Like I said below "Ultimately it's between the two people involved and God".

January 26, 2016 – Quick update. I spoke to my close friend over a year ago and had a real heart-to-heart that brought tears, apologies, closure and healing. We're ok now, not the same, but ok.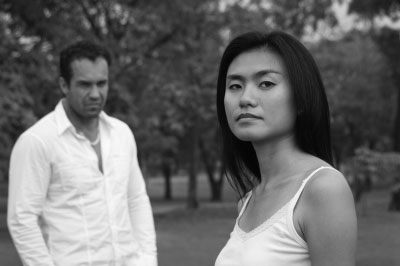 Recently a person in my life shared with me that they and their spouse are getting a divorce. This was not the first time I had heard such news (and I doubt it will be the last). Unfortunately in today's climate it has become common and, if you haven't heard it from someone yet (or had to give it) you just wait, it's coming. This makes me very sad, because I have a passion for healthy relationships and NEVER want to see a marriage end. Ultimately it's between the two people involved and God. My matter is my own marriage/relationships and fighting (yes I consider it a fight) to keep it strong and flourishing amidst this cultural counter-current.
But that, my readers, is not what this post is about. (yes I know I started a sentence with "but" … deal … focus … I'm going somewhere). This post is about HOW to tell a friend that you are getting a divorce.
A few years ago I a person I considered a close friend shared that they had already gotten a divorce from their spouse and were moving out of state. They did so by sending a group email a week before their move. Needless to say the way that news was delivered sucked. It was extremely hurtful considering the level of friendship I thought we had. The most recent announcement was also given to me quite matter-o-factly but not from a "core" friend so I guess that was more appropriate (I guess).
Please chime in! What are your thoughts on how friends should be told about a divorce?
Do you think the "level" of friendship should dictate the method of disclosure? Do you think it's not anyone's business so who cares how friends find out? It breaks my heart how commonplace the announcement has become, and how matter-o-factly I have been told. In my mind it's like a death had taken place and I'm being told "Ooh, that shirt looks cute on you, you should get a matching shrug from Old Navy … oh and I'm getting a divorce … you know, if you hurry they are $6 all weekend long". No.
Maybe I'm old school. Sheesh, let me down easy.
Life, Liberty & The Pursuit of Nappyness,


• • • • •
image: FreeDigitalPhotos.net