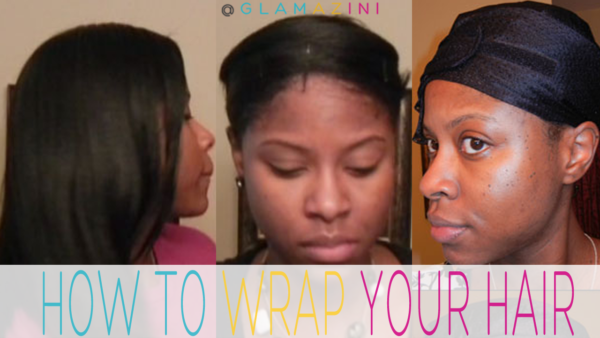 Don't let the fact that I just washed my pressed natural hair last weekend stop you from enjoying this quick little video How-To. While I was wrapping my hair, I decided to share what I do because I never was great at wrapping when my hair was relaxed, but this method has helped immensely.
Enjoy:
How To Wrap Your Hair
What you need:
a wide-toothed comb
a fine-toothed comb
a wrap scarf
bobby pins
a moisturizing product (optional)
some hair (preferably growing out your head)
What to do:
Start with a side part in the front
Use the wide-toothed comb to detangle your hair, being gentle with the ends
Use the fine-toothed comb, smooth the larger section down, around your head, and bobby pin it behind your ear
Part a vertical section in the smaller section and wrap it toward the front of your head, up and around, pinning it down as close to the same ear as possible
Continue adding sections and pinning them down until you have 1 section left
Wrap the last section up and around, 1st bobby pinning near the opposite ear, then wrapping and pinning the ends close to the 1st ear
Add bobby pins as necessary but don't overdo it
Cover your hair with scarf of your choice (the one in the video is from HairFashionInnovations.com)
Sleep
Awaken, remove bobby pins, use wide-toothed comb to comb down hair. Add a part and style as desired.
Hope that helped!
~~~~~~
Disclosure: I grew the hair in the video from my own scalp and purchased all combs. The curved bobby pins and Jane Carter product were gifts. The hair wrap was sent for review by HairFashionInnovations.com.