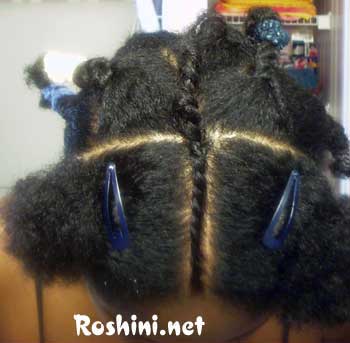 Yesterday I washed my hair with castile soap mixed with conditioner. My hair felt so soft, and even loosed up some, meaning less shrinkage
Today I cleared my hair out with Suave Aloe and parted out the front. I then moisturized the back, added jojoba treatment and braided the back in big plaits.
The plan is to copy jetblackkink's version of napturallyme's style. So I started out with the flat twist down the middle of my head…all went well.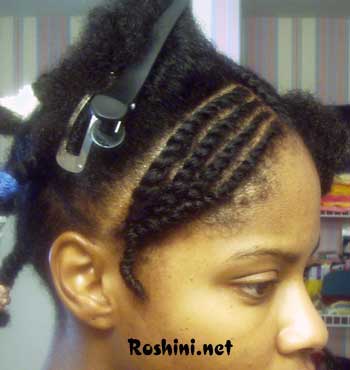 I started doing the flat twists down the side and realized that (1) my hairline is totally different than the other lady's and (2) my alopecia spot was showing up big time with this style.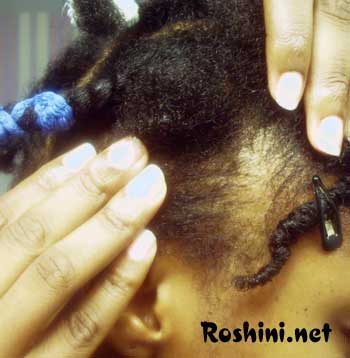 Here's my famed alopecia spot that I do my best to ignore. bother bother bother…..so I decided to not do the flat twists in the front after all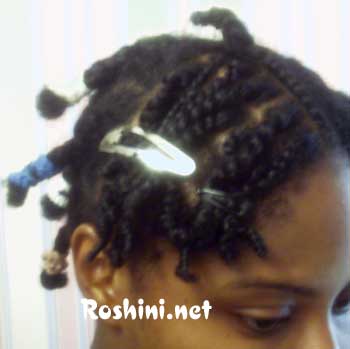 I left the middle flat twist and decided to do single twists on both sides. I did them small and, at the last minute, decided to clip them down to see what the big deal was.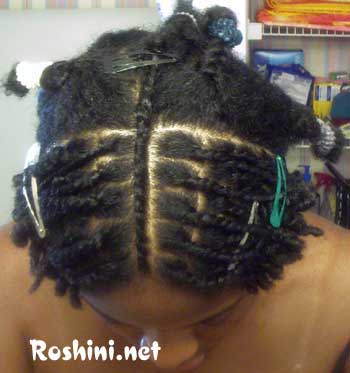 Here's the end product. I clipped the second side down better. As always, I used wax on the ends to keep them from unraveling (I have to do that in the front because of the loose texture).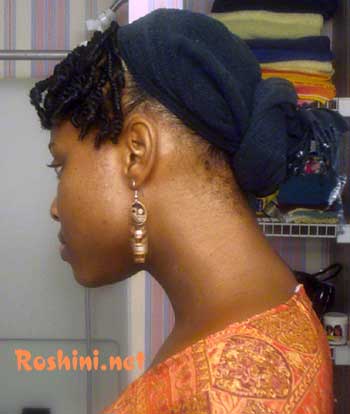 I had to leave to go to church so I took the clips out, tied the back up, accesorized

and left. I'll do the back tomorrow.