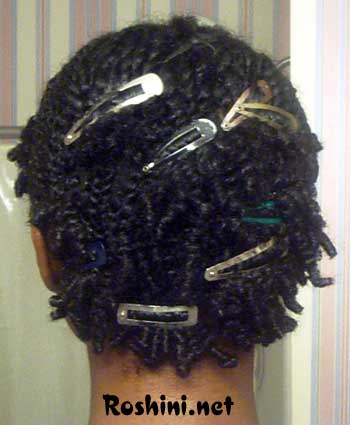 It took me most of the afternoon and evening but I finally finished these twists. In actuality the whole thing only took me about 4 hours total time for my entire head…I was just being slow and lollygagging.
As a test, I used Loosely defined on the back twists and wax on the front. As you can see they are all clipped down with click-clacks (another test). Lastly, I put a whole bunch of mousse on my head and slathered it into the twists (yet another test). We'll see what we get shortly.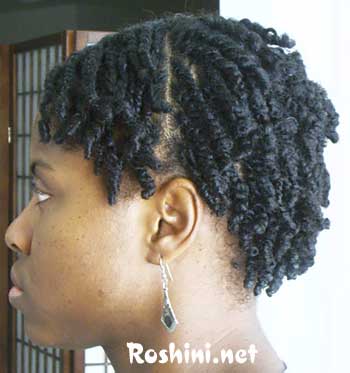 So here's what I got when I took the clips out. I totally didn't figure in the left over part but I'm kinda feeling it…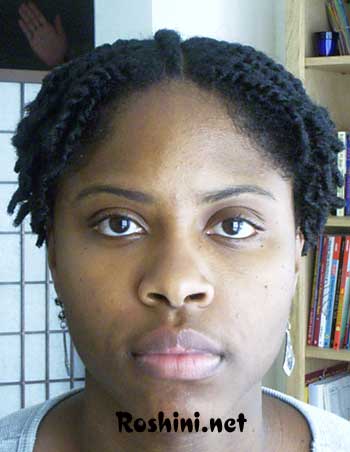 …here's the front…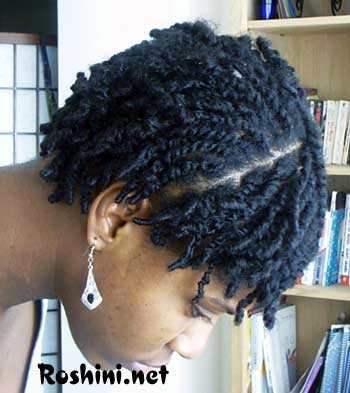 …and the other side…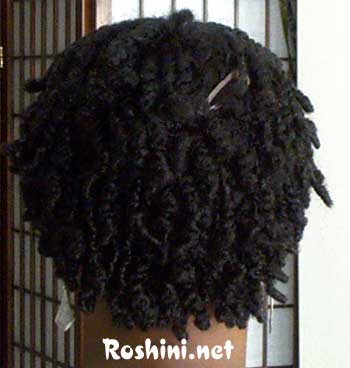 …and the back (I thought I got all the clips?!?!!!).
I'm going for 3 weeks (as always). I think I'll stretch them every night for a few days, and then stop the stretching and let them plump up for a different look.
I needed to trim more of the back because it was still feeling crunchy on the end. I'll have to do that soon.