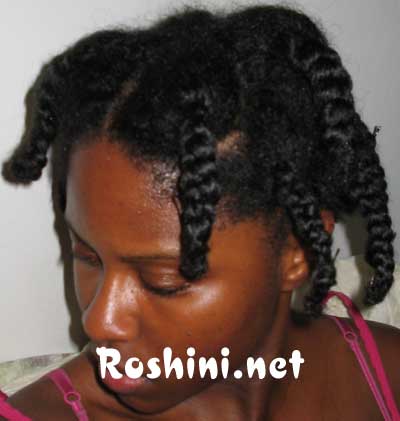 I rocked another puff today but afterward I decided to braid up the front so I could style it tomorrow.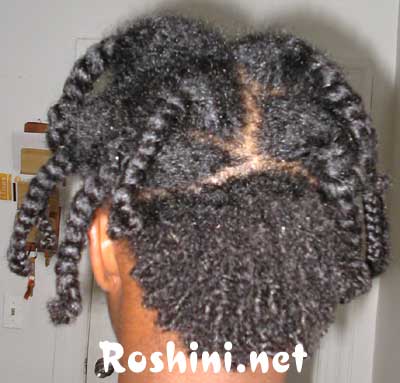 I left a puff in the back.
This is the first time in I don't know how long that I detangled my hair while dry. I detangled 2 days prior in the shower but, as we all know, that means nothing if you're wearing a puff.
I gently spritzed each section with conditioner and water before I detangled with a medium-toothed comb (I can't find my wide-toothed one). It went well but I did loose some hair. It was worse in the back of my hair 'cause of the coiliness. The front was simple (no coils).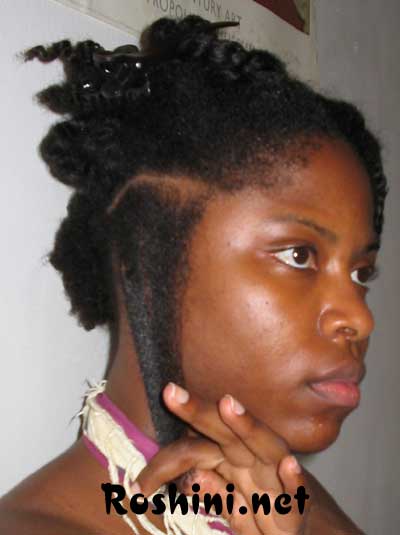 The following day I took down the braids and decided to flattwist the front.
My hair has NEVER been this long on this side of my hair, even when it was relaxed. I always thought it didin't grow

. See what I'm talking about.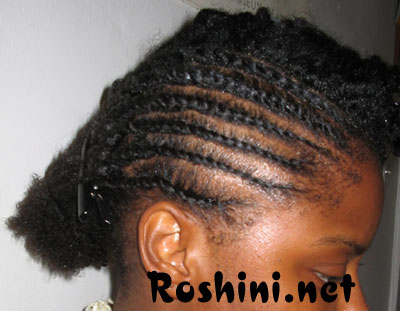 I wasted no time and got to twisting. I used FOTE aloe gel and my shea butter and coconut oil mix on each section before I twisted. Not bad so far, although this side is still mad scalpy.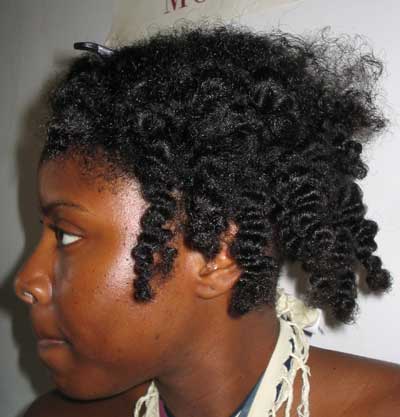 Forgot to show ya'll the resulting braidout (or the remnants thereof). There's style potential there…I may do that one day soon.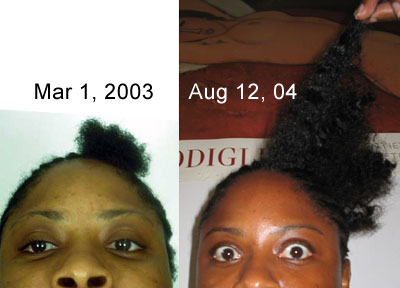 Our hair does grow ya'll. There's a year and 5 months of growth with regular trims.
I look sleepy in the first pict then WIDE awake in the second one LOL!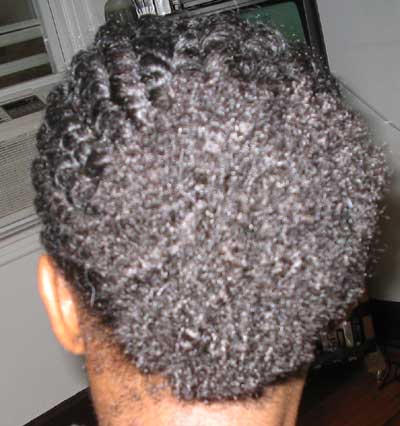 Here's the back once completed. It's squished but you get the idea.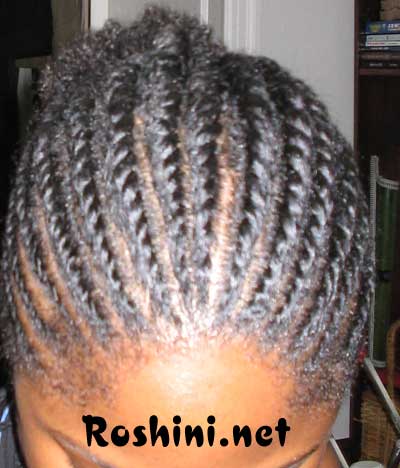 And the front…nice if I do say so myself (which I did). I switched the direction of the twists half way up.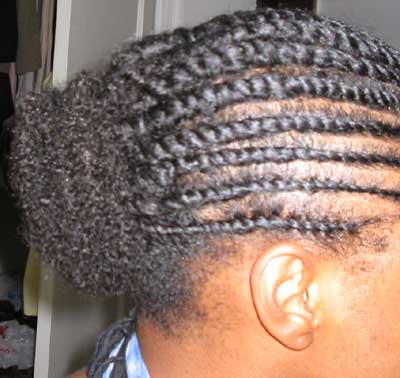 I ran into some problems with the ends, but I can fix that once I get in the shower. Each flattwist ends in an inch or so of double-strand twist then a puff (so it'll fit into the puff in the back). I didn't do that well on the top but I'll fix it.
I'm hoping this lasts me 2 weeks.