As you may know, I wear a size 12 or 13 women's shoe.  On top of that, I injured my legs last year and have to wear mostly flats now with superior or assisted arch support.
It's hard out here ya'll. 

Anyhoo (enough about my bigfoot diva whoas) … this website was shared with me and I had to pass it along. 
I present to you ExceptionalFootprints.com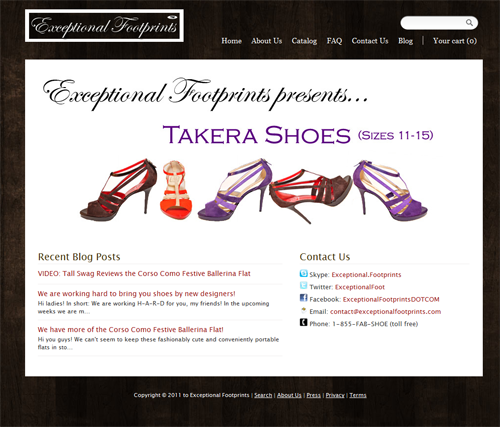 Created by Shondell Andre, ExceptionalFootprints.com aims to serve women with larger footprints who are often excluded or limited in their search for beautiful shoes.  The goal to provide chic, fashionable, and trendy shoes to women with larger than average feet.
Like me! 

Although I can't wear most of the shoes out there anymore (for now), definitely add them to your "places to search for shoes list" if you wear a size 11 and up.
Thanks to reader, Gabby, for forwarding this website.
Until next time Glam Fam I wish you
Life, Liberty & The Pursuit of Nappyness,   

@Glamazini | facebook.com/IamGlamazini | youtube.com/Glamazini | Google+