This past weekend I was asked to present at the Show Me the Blog daylong interactive blogging and social media conference being held on Saturday October 23rd here in St. Louis.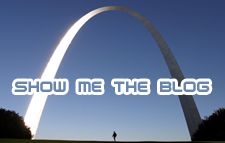 My topic has not been solidified yet

 but it will definitely be 20 minutes about something vlogging/YouTube related.
If you would like to help me develop my presentation go ahead and leave any questions/subjects concerning YouTube that you may have in the comments below.
Visit the website at: http://www.ShowMetheBlog.com
and follow @ShowMeBlogSTL on twitter
for more information.
How exciting huh? I'm nervous but in a good way

Thanks for visiting,