Join me as I start trying to do kinky twist extensions but end up with big sloppy box braids


 What you see here is my (failed) attempt to do one kinky twist with synthetic hair that I rodset at the end and dipped in boiled water for 10 seconds: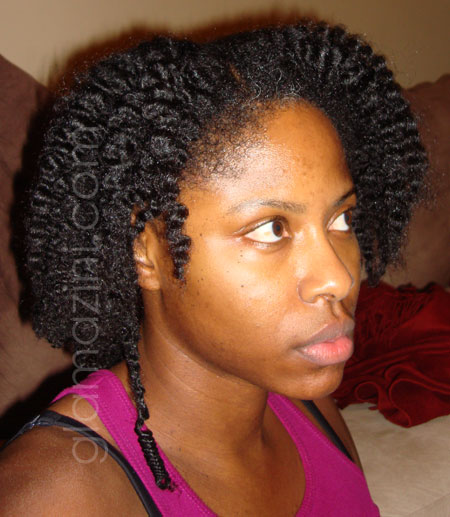 I say "failed" because it was too long and it was puffy in the middle.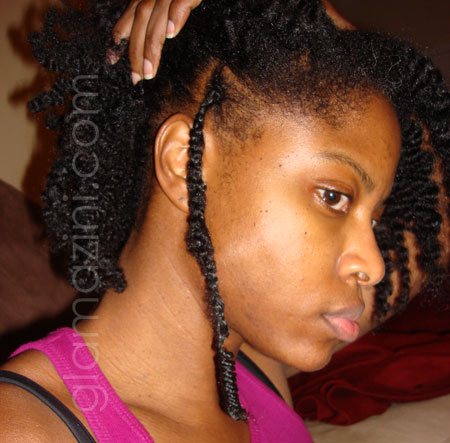 So what do I do? I press on…and do 4 more that turned out even worse than the 1st one did.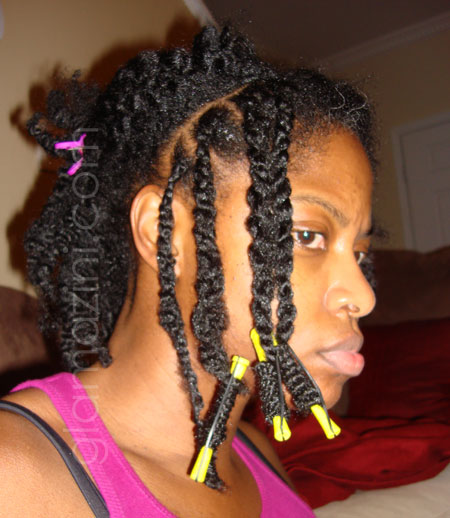 Then wisdom hit me and I gave up and decided to just do box braids (Chi Chi, do you do kinky twists? If so I got bags of hair I need someone to put on my head *help* ).
The plan was to leave the ends of the braids loose then wet them so they would curl up.
That wasn't working either. 

So I took the wet ends on this section in the front and put them on rods.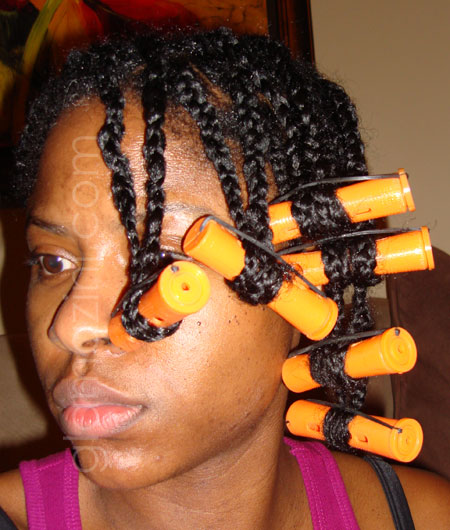 If you look closely you will see I am in a state of flux here

 … on 1 side I have 4 horribly done kinky twists with yellow rods on the end, on the other side a bunch of sloppy box braids on my own hair with wet ends that wouldn't curl  up so I put them on rollers.
Messy.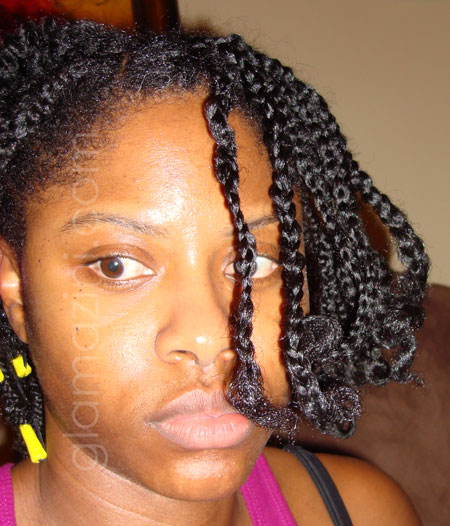 And this video is what happened next: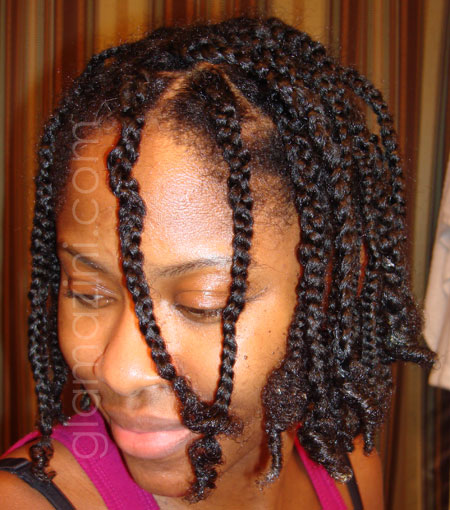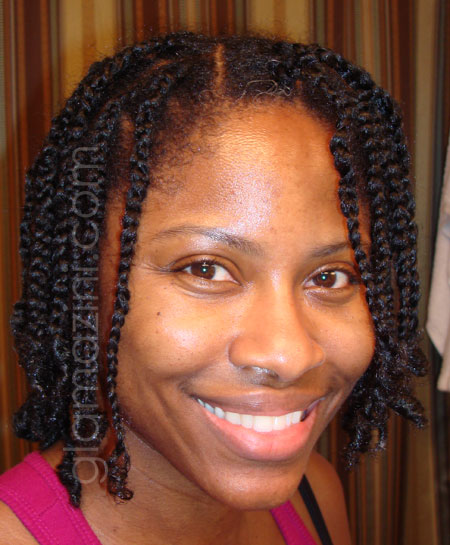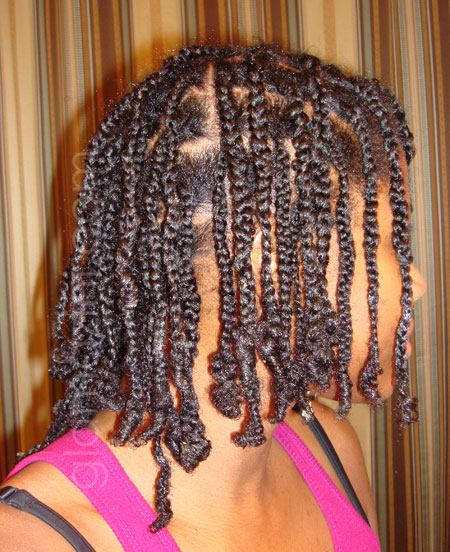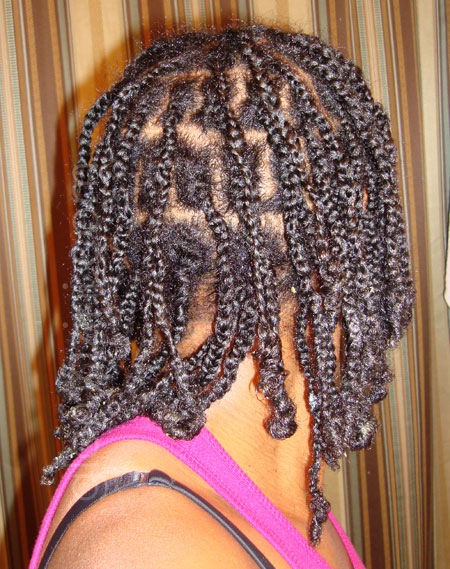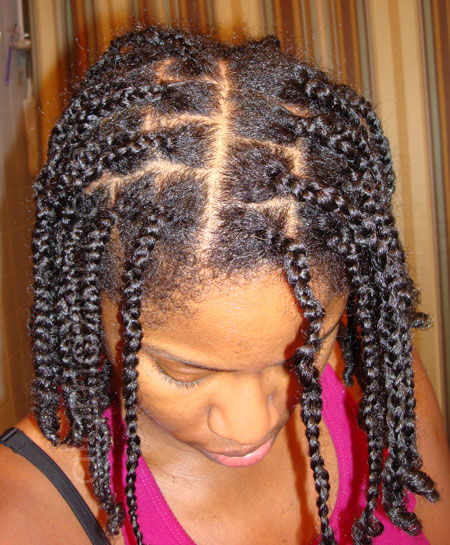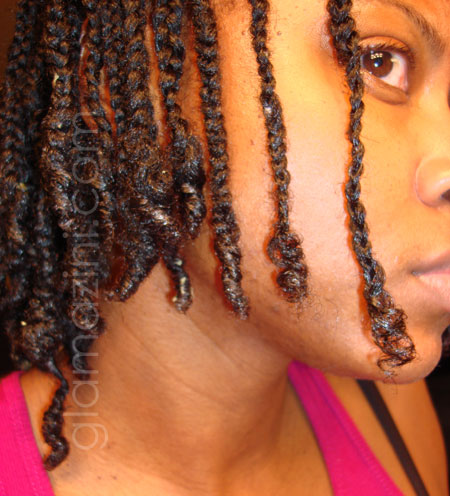 This is them 2 days later: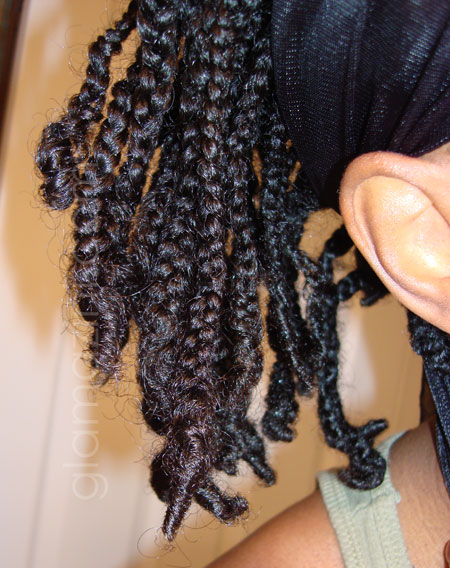 I hope to wear these for 3 weeks minimum
Thanks for visiting  dry

Life, Liberty, & The Pursuit of Nappyness