Athough my hair was in my beloved puff… I just wasn't feeling it for my Valentine's day outfit.  I wanted a bun, and the quickest way I could think to get one was by braiding the puff up.
Here's what I ended up with after carefully sectioning, parting, spraying w/ water, adding shea butter, gently detangling each section with a wide toothed comb and braiding: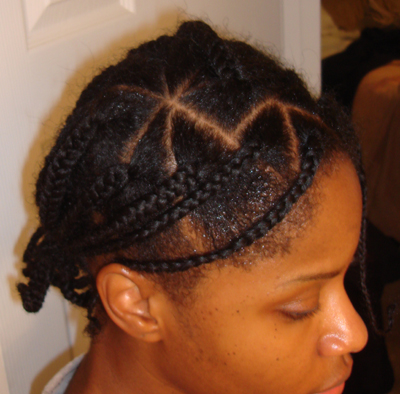 There was a slight methodology to the parting but not entirely.  Purposeful diagonals was all I was going for.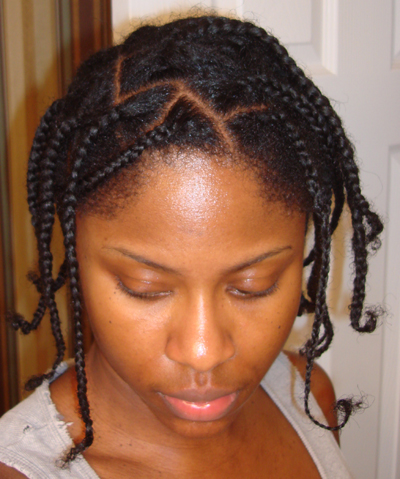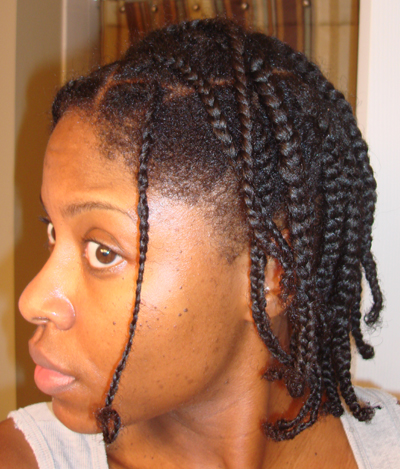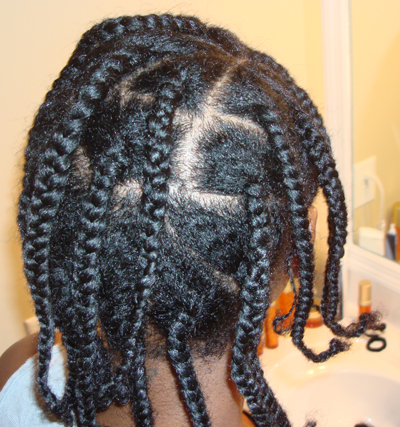 So later that night I had been instructed to "wear red and black like Spanish night on the cruise ship and be ready by 5:30PM" … so like an obedient little wifey here's what I came up with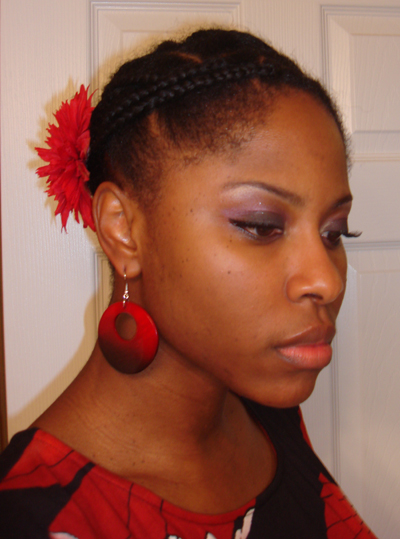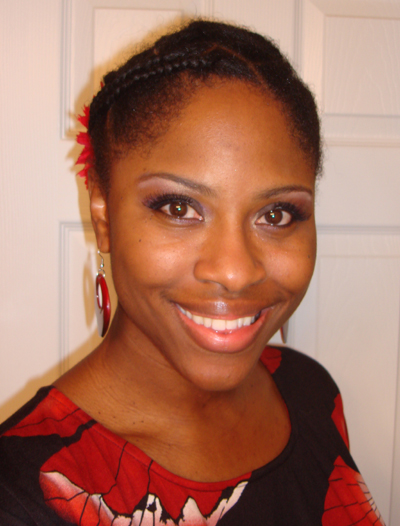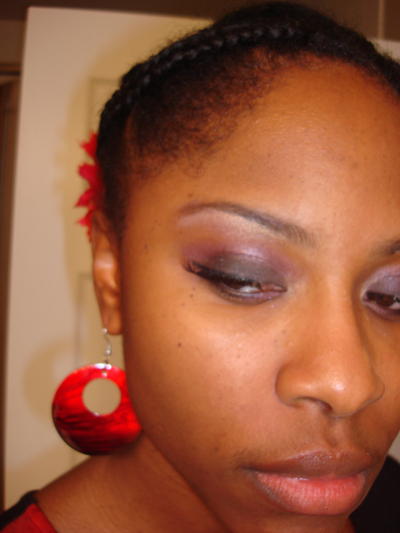 I used:
Urban Decay Primer Potion
Maybelline lash stilletto Mascara in Very Black 
Proactiv Daily Oil Control & Sheer Finish Mattifying Gel
Black matte eyeshado on the lid
MAC 

solar white

as highlight

Mixed

red

lipstick w/ drop of Visine on back of hand on crease
Ardell Demi Wispies lashes from Sally Beauty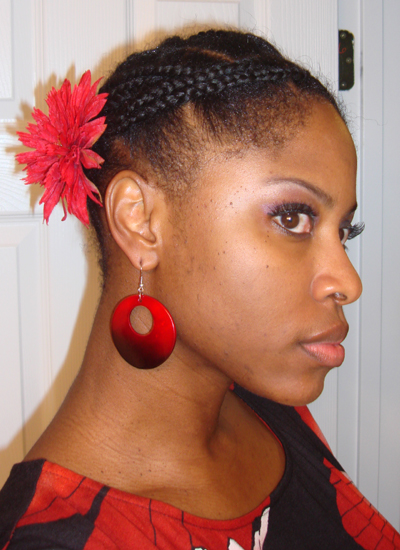 Pulled braids back into a bun and pinned huge flower on the side.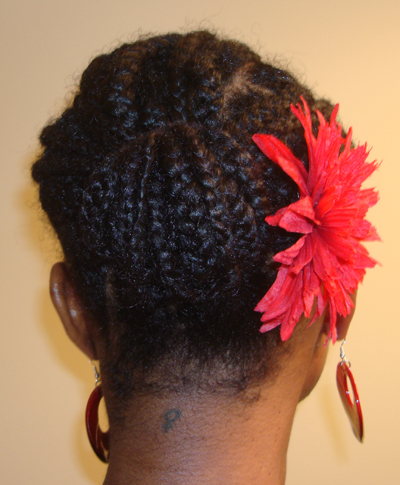 The finished product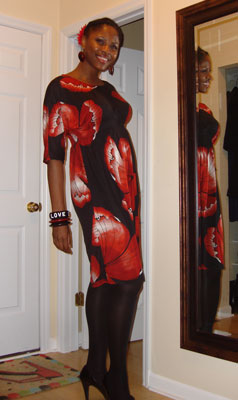 Here we are @ the restaurant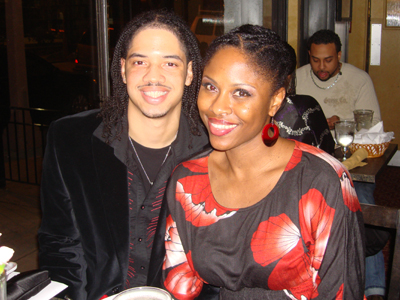 Thanks for visiting!!!

Life, Liberty, & The Pursuit of Nappyness



 ~ ini