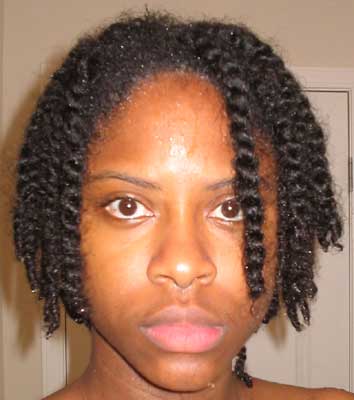 I finally rinsed the twists

… after 2.5 weeks.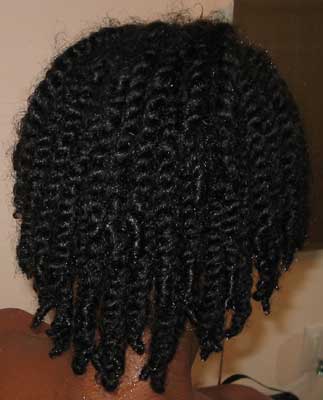 Is that me?!!!!

… OMG that's me!!!!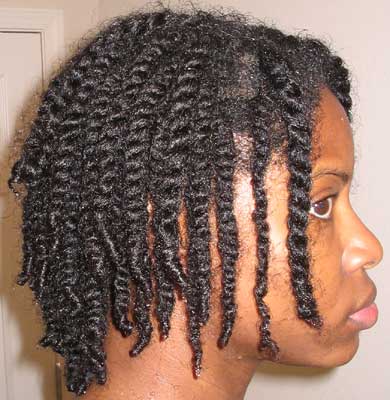 Got a weir'd scalpy thing in the front (my weaker side) BUT it's all good baby: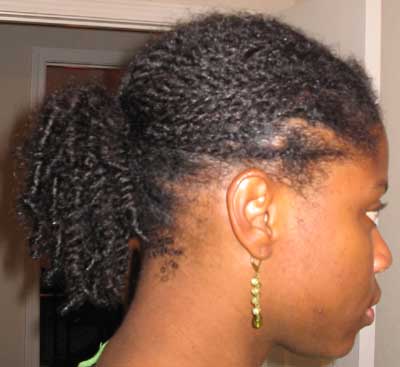 I added castor oil then pulled the entire thing back into 1 ponytail while still damp.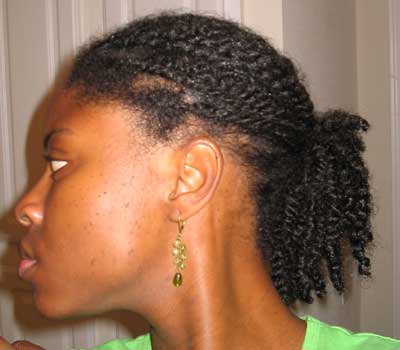 My concern was that, as my hair dried it would shrink and I would get a headache from this ponytail. We'll see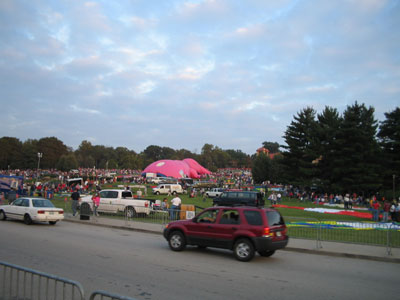 Great Forest Park Balloon Glow 2005
http://www.ksdk.com/
Each year the "Balloon Glow" is held in St. Louis on the night before the Great Forest Park Balloon Race. I've only been once years ago but this year I got there early to see it from the beginning. Here goes:
That's a giant Energizer Bunny hot air balloon you're seeing. The Bunny goes up first each race, then the other balloons "chase" it. At the Balloon Glow/Race/Chase the bunny is king.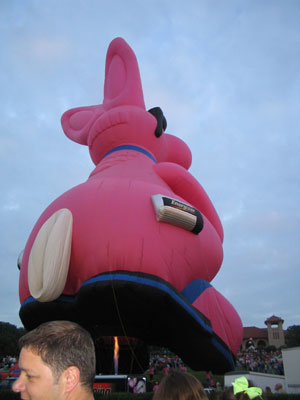 We made it almost to the bunny by the time he started getting inflated. Like I said bunny does everything first and then …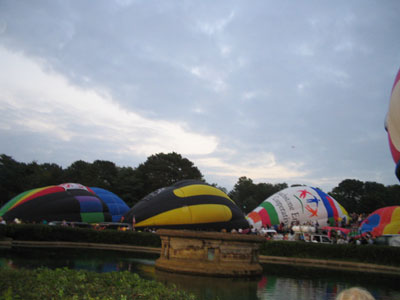 … all other balloons follow suit. Up they go!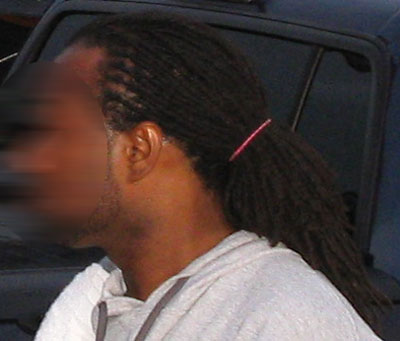 how that get in here? Some random vendor guy@ the Glow with nice locks…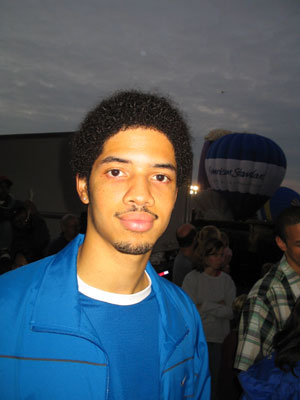 Adima right in the action. As you can see the sun is setting…and now I can explain the whole idea of a "Glow"…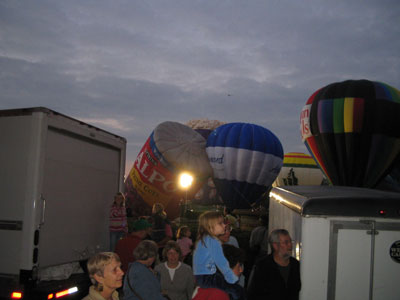 … basically when the sun goes down all the balloons will be inflated and every once in a while they sound a horn and all the crews fire their balloons up and they glow. It's like the coolest thing ever and I was just giddy like a child

.
See the Alpo can? There's a big bag of popcorn behind it.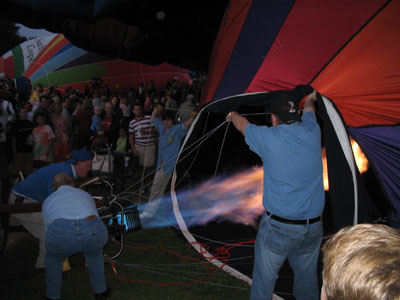 They let you get really close to these bad boys too!

It was cool out so the heat of the fires kept us all warm…seriously!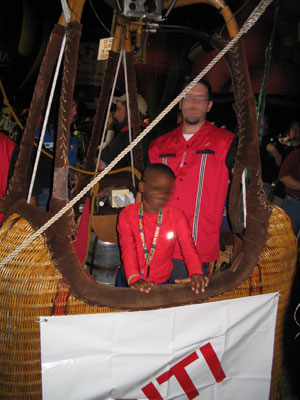 They even let us get into the basket (at the balloon for my employer).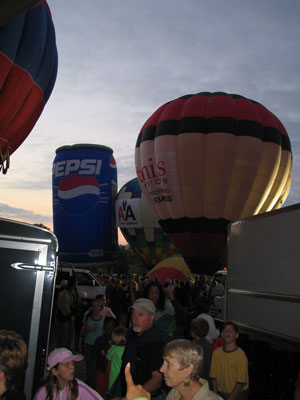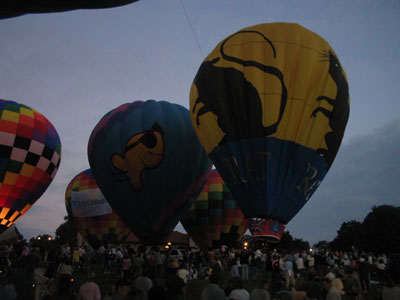 Goldfish and a rat???

(rat race, you get it

)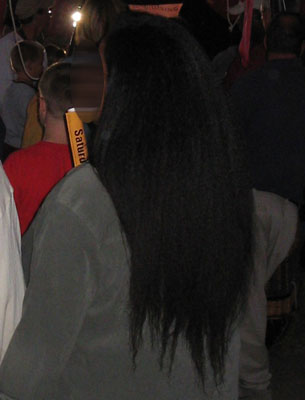 What the?!!!! Ole girl's* hair looked like it was pressed…I was totally all up in it and HAD to take a photo.
*If you happen to be looking at this could you please email me and tell me if this is pressed. Thanks

. p.s. I blurred your face, please don't sue me.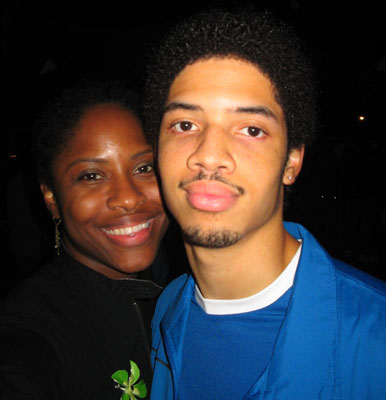 Adima and I went with his sister, her boyfriend, their kids, his brother and his wife. All in all it was a beautiful fun night!
Oh and my ponytail didn't give me a headache.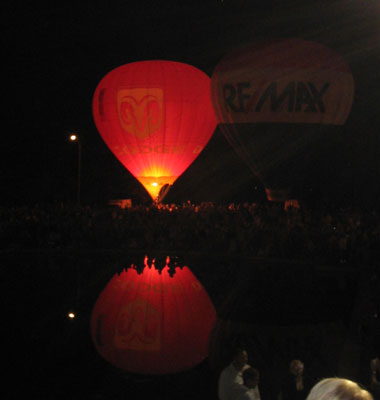 Glow, get it?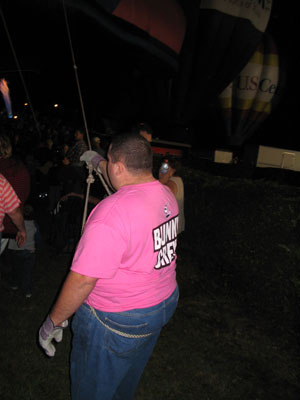 I called him The BIG Bunny

The bunny crew is the envy of the race crews you know…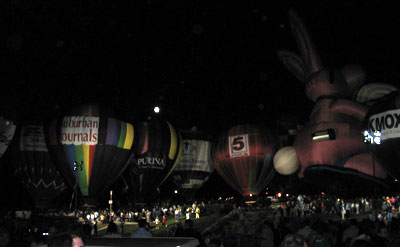 O.k. we're leaving now. One last shot as we walk away.
Next year we're doing it like some folks we saw, wine, cheese, crackers, grapes, a table and a centerpiece! We 'bout to get our Glow on!!!!!

Thanks for stopping by.