Just like the title said, I totally skipped over these photos and forgot an entire style!

Unfortunately I don't recall much of what I  was thinking when I shot this to the commentary will be sparse but I do know these were taken in early August after I'd done Juretha's bun dealy .  I was fresh out the shower with deep conditioned, detangled and washed hair like so: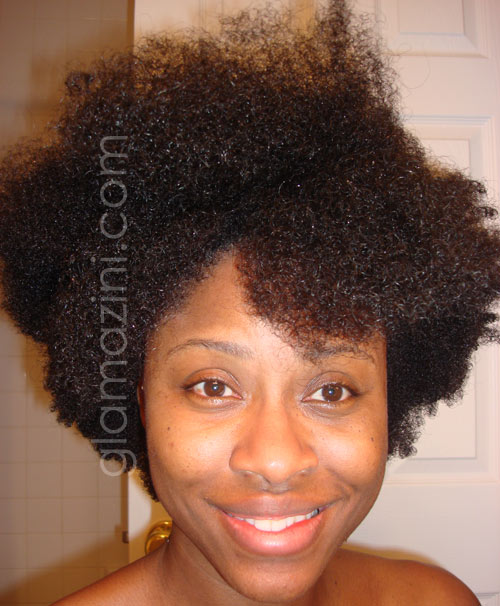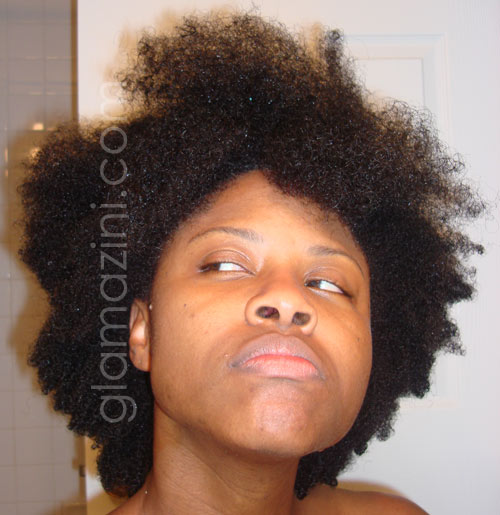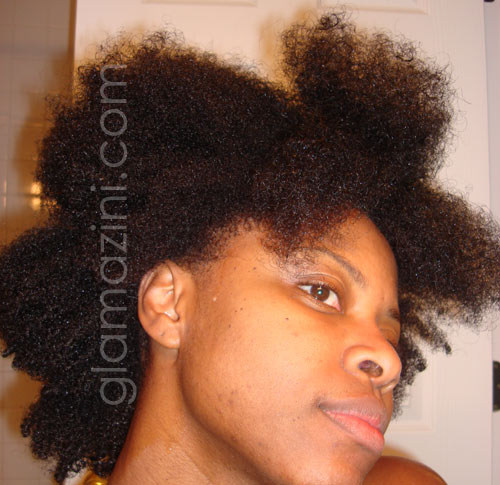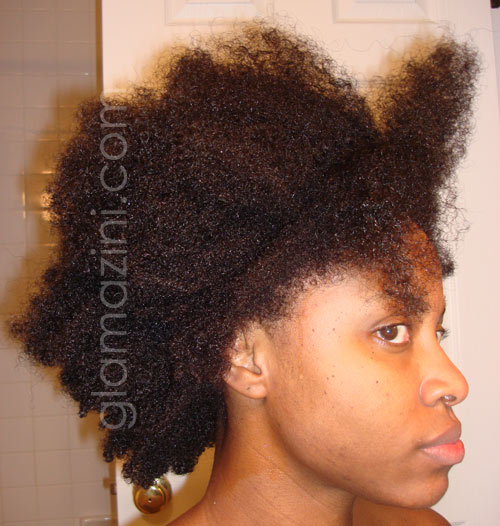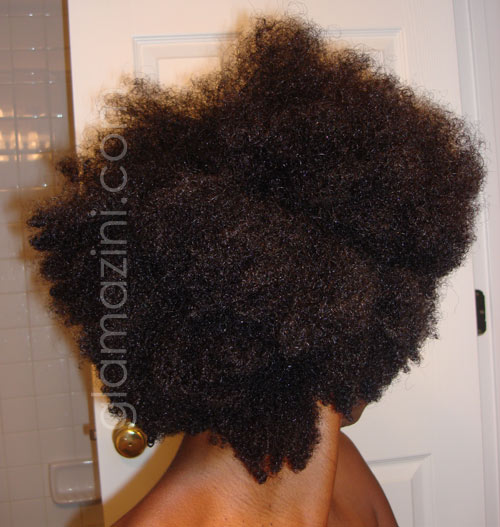 I needed something quick and easy so I parted out the back and secured it in a puff, most likely with my large satin band (but I don't remember exactly 

)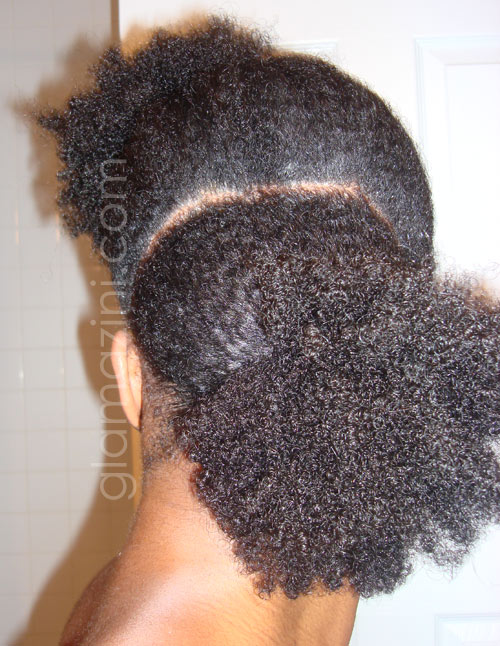 Then I 2-strand twisted the back puff like so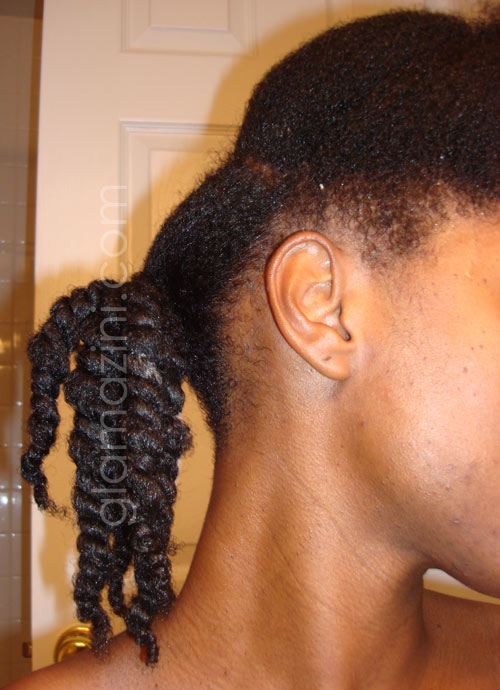 parted out the front like so and started doing large flat twists like so: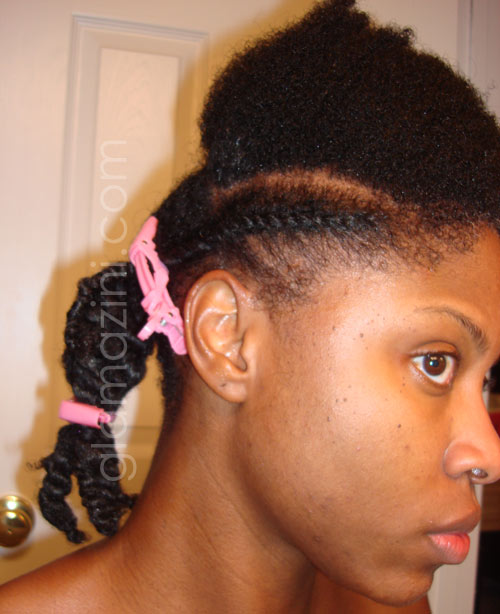 They started out kinda straight (the parts) but eventually ended up going upward (you'll see in more pictures below)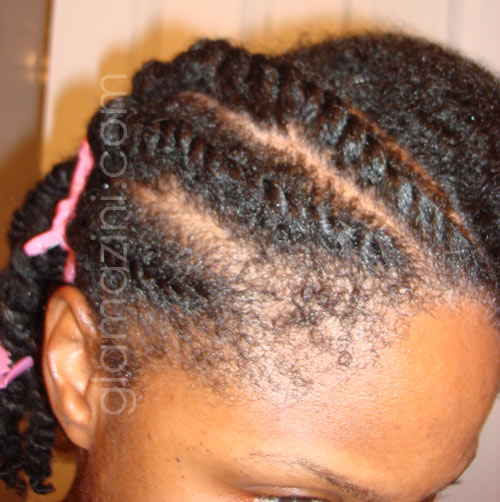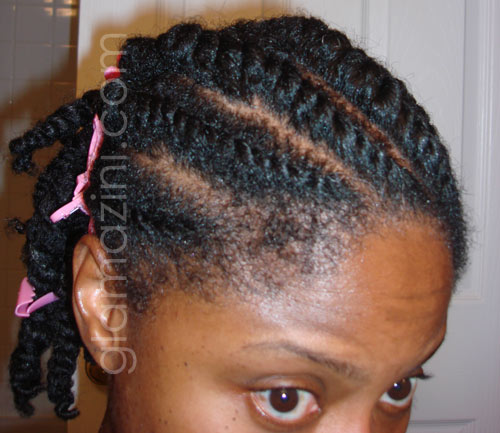 Here's the back with all the flat twists finished: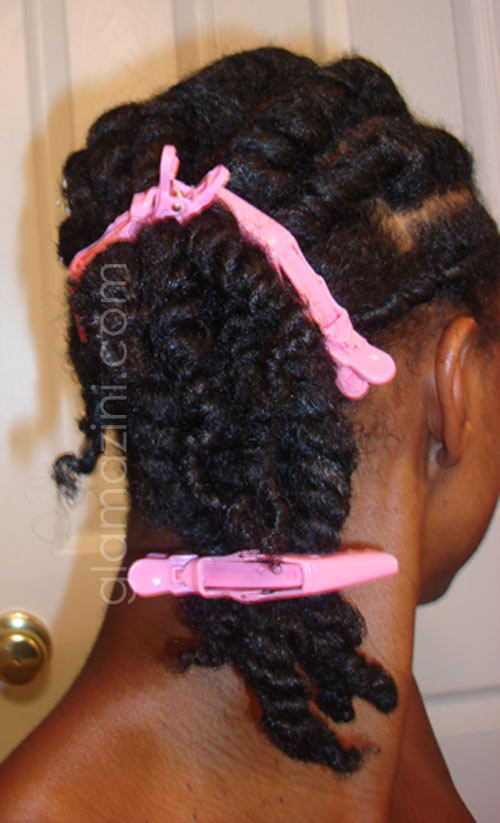 I do recall at this point I having no strategy whatsoever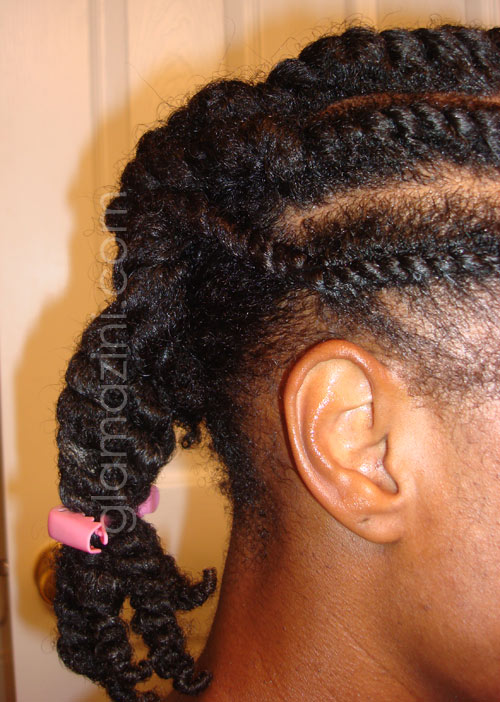 although looking at the photos now good googly moogly that's purdy!!!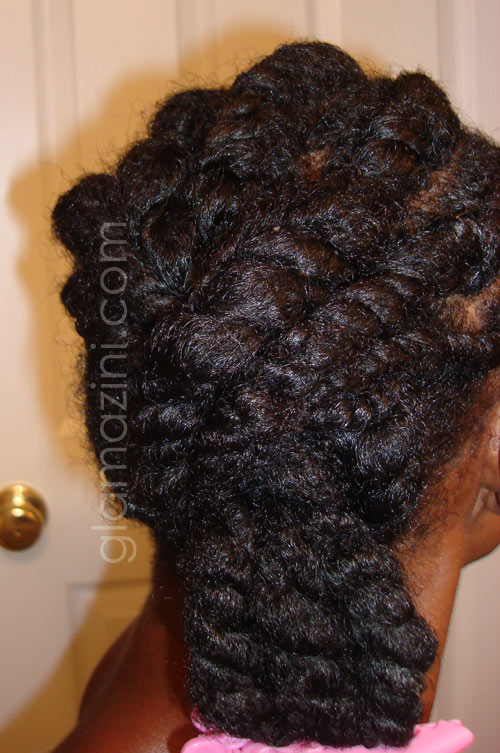 My first attempt at making a bun failed. I sorta twisted the ends some kinda how and tried to do some magic hocus pocus pinning situation  but it was flat and weird looking.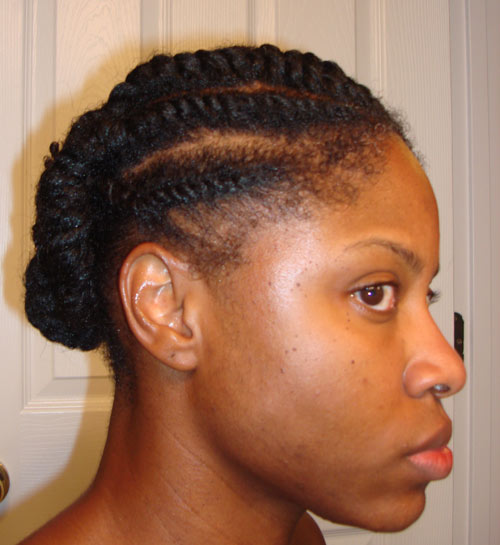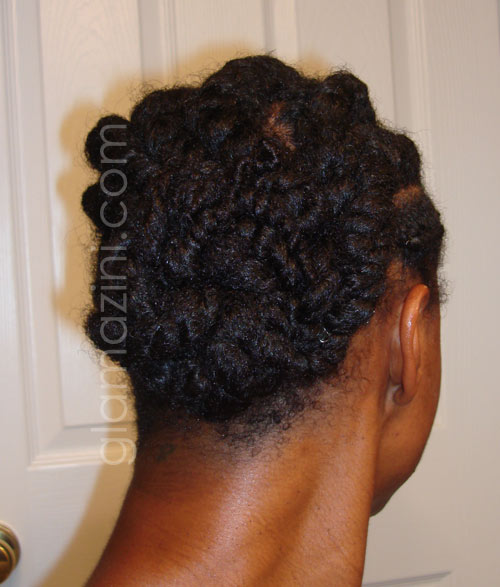 Pardon the bobby pin, those were placed at the end of each flat twist to hold them down temporarily until I got out from under the dryer.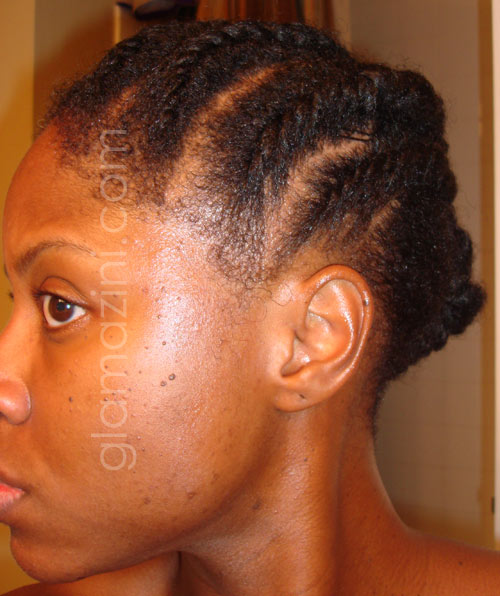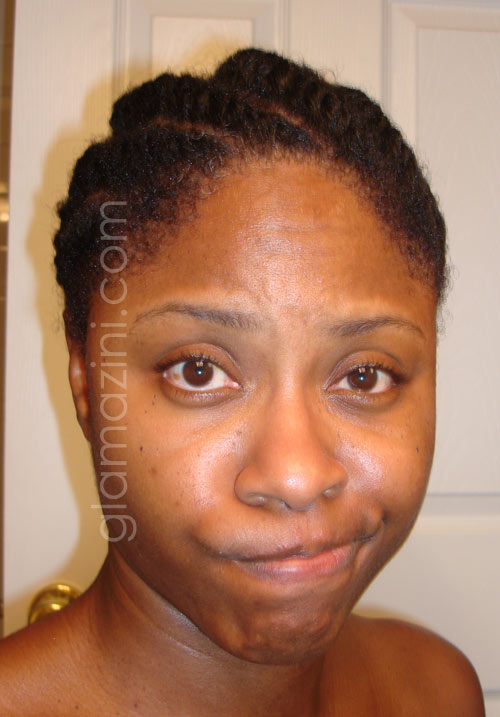 So I started over (lesson here, never be afraid to start again #preachRoshini! )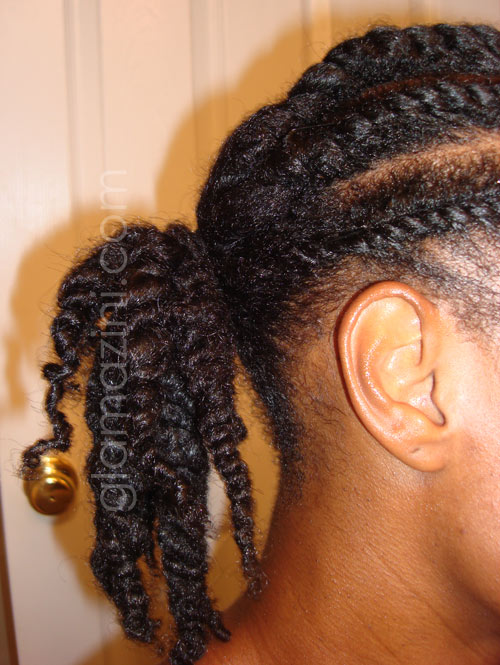 I gathered the twists into a ponytail holder like so: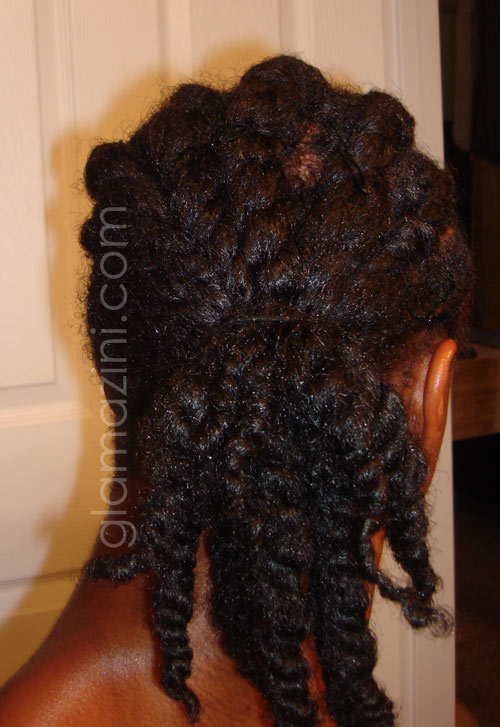 Then wrapped all the twists into a tight round bun on the back & secured with hair pins…much better!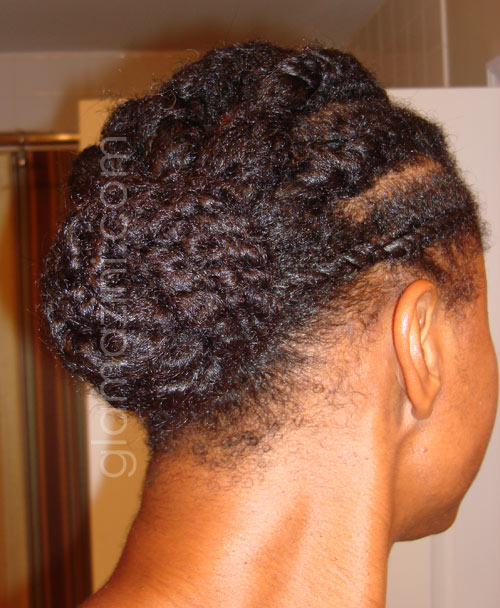 See what I was talking about with the parts going upward on the other side.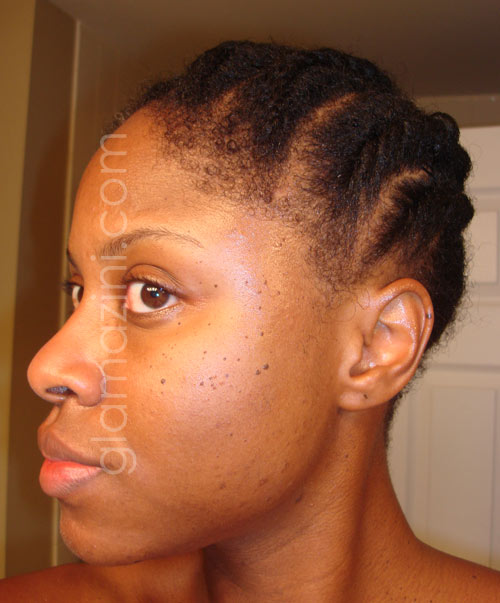 Next up I tied the entire thing down with a hair net and wrapped the bun tight. This was for shapping as I went under the dryer. I also added a large satin band on the edges.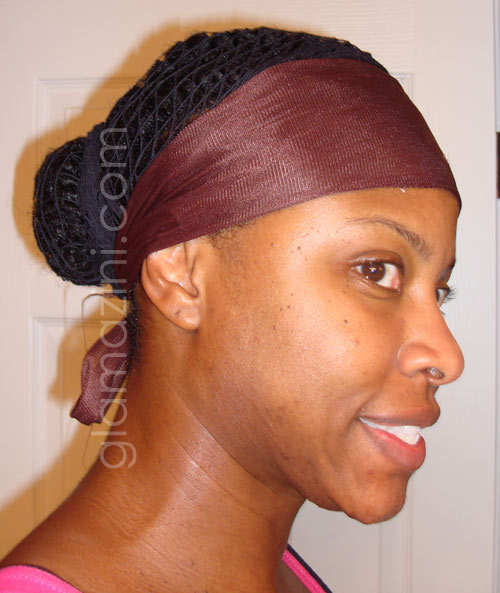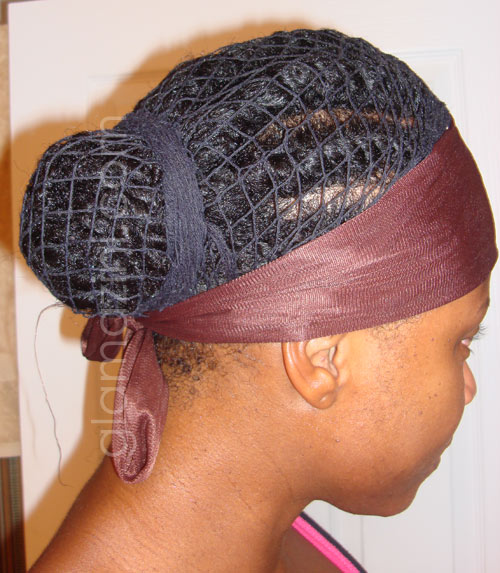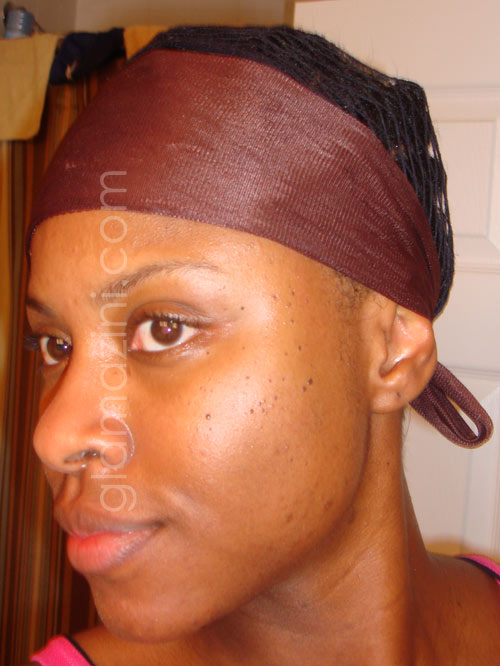 I don't have photos of the final product (I think 

) but you can see it in this past weekly update video LIVE!
 Thanks for visiting!