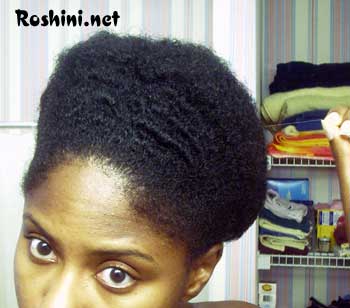 I haven't wet my hair in days ya'll. I've just been doing a spritzed puff thing. Same ole puffity puff.
So I decided to do a rollerset after perusing some other hair albums for inspiration. In preparation I needed to clear out my hair. This is what I started with. Just in case you're wondering, that's a grey hair I'm holding out for your viewing pleasure.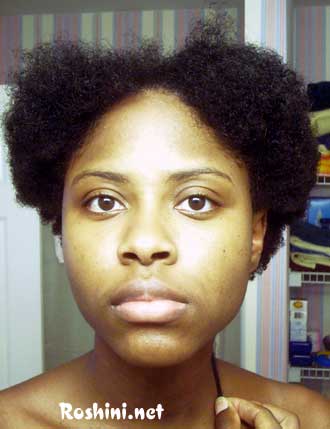 Here I am after clearing out my hair in the shower with the Denman brush and Dove conditioner. I (finally) added a picture of my shrinkage in the back. Kewl huh?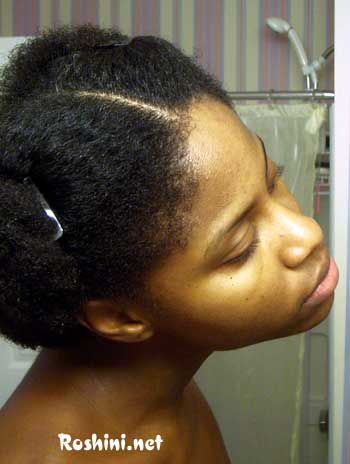 Since my hair has always done it's own middle part thing (cut down the middle as I like to call it), I decided to go with that as the style.
I just straightened out the part (not much amazingly) and added some click-clacks.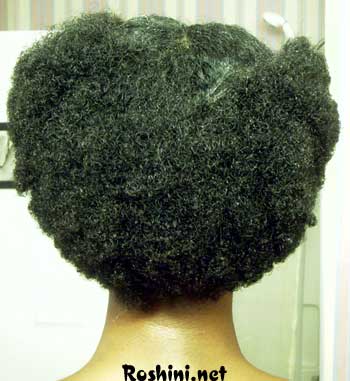 This is the back.
Boy I have a lot of hair! I'm expecting major shrinkage because I have added not-a-one product.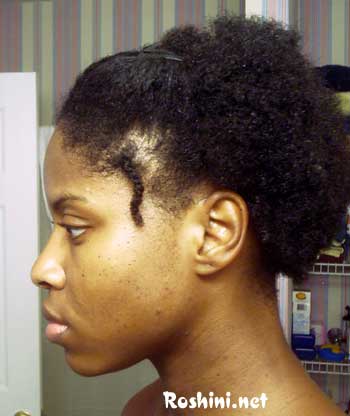 Being cute I added a twist on the other side….it shrunk up (it's actually at my jaw when I pull it). I attempted to add a bead to the end but that was a minor disaster

Oh, I just remembered I put FOTE aloe gel on the twist so thats 1 product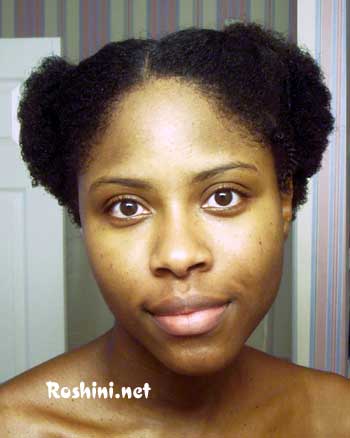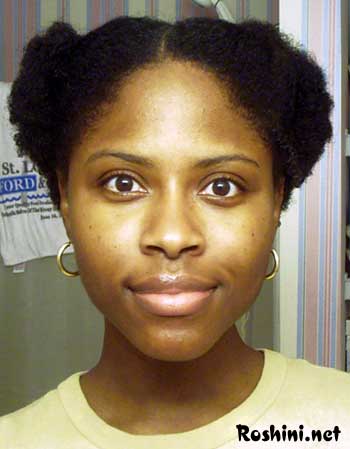 I'm back and there really wasn't much shrinkage! My hair is totally dry now…I'm kinda confused here

O.k. I have somewhere to be so I'm off. I'll take pictures of the aftermath and post a.s.a.p.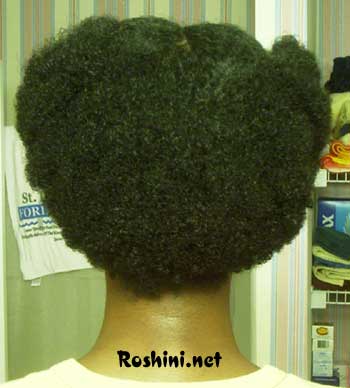 This is even more confusing

, the back is usually shrinkage central! Maybe it's the brushing…or the conditioner? Could the products be making my hair shrink? That doesn't make any sense.

At anyrate, My hair is incredibly soft without any product…I'm gonna have to contribute that to the Dove conditioner (it's the first time I've used it). I'm going to eat dinner and then band my hair for tomorrow's rollerset. Stay tuned….