Did I mention that I LOVE MY HAIR LIKE THIS??!!!

I'm on my way to church and decided to pull some of my bangs back for the first time in a week and a half. I dug up an old flower clip and I feel too cute!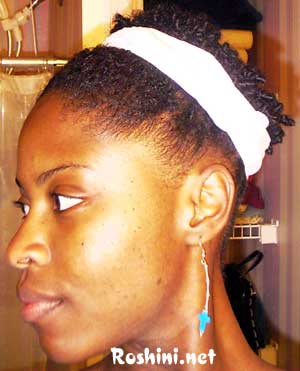 I'm still loving my hair like this but, alas, it is time for them to come down

To get a couple more days out of it I decided to pull the twists up with a scarf. Tomorrow, I will wear them just like this and then Sunday I will wear them in a twistout puff! I'm getting 2 and a half weeks out of this style, you just gotta love that!