If you're following me on twitter then you may already know this week I got a new pair of shoes from Zappos.com!!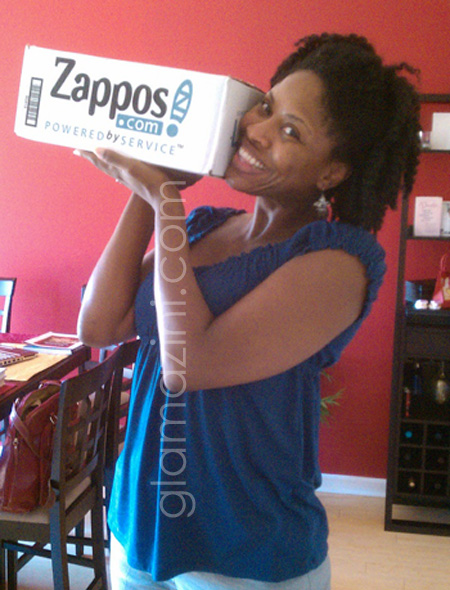 As my readers know I have been living with tendinitis for the past 4 months and can only walk in specific shoes … Dansko brand to be exact. I currently own Dansko Surraya Sandal in the black patent leather and this here box has my Surrayas in the toffee patent crinkle!!

AAAAAND the bestest part about my Zappos (yes my) is I ordered these after a meeting that ended at 3:45 PM on Wednesday and they were in my hands by 4PM Thursday.

The shipping's so fast it almost makes you want to cuss!

When I asked them how they shipped so fast they responded on twitter with:

"@glamazini We have delivery storks with super-natural powers ;o)"
I

Zappos, yes I dooooooo!