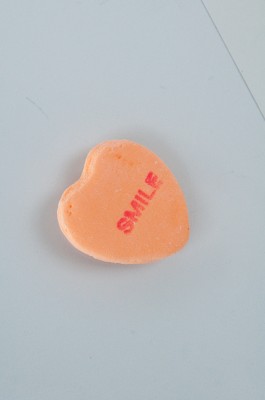 Whew child! When it rains it pours.
First let me assure you, this is not a late Valentines Day post … it was written on Feb 15th :).
Lately I've been on a rollercoaster of emotions. You ever have seasons in your life where the days seem like carbon copies of each other and months run together? Then you have these other times where it's like each and every day has some pivotal moment that you just know is gonna change who you are and shape you as you move forward in this thing called life?
I'm having one of those pivotal seasons.
I haven't (and won't) tell ya'll all … but you know some of it, my pregnancy, my uncle's passing, my hormones resulting in 'bouts of depression, my contract at work ending.  It's been heavy. That said, it hasn't all been bad (although unfortunatly most of it has been *shakes fist at devil*), like recently my husband and I looked at our numbers and with all the blessings of late I won't be looking for another job at this time in lieu of the baby being here in July. I am happy about that.
At anyrate, I got even more trying news recently and really have been trying to focus on the positive in my life, because there is so much, even when it seems like all the news coming my way is not.  Inspired by this post on ThePioneerWoman.com and my own list of 100 Things That Make Me Happy, I'm gonna toss up a list of things I love.  Lord knows I need to.
Here goes:
I love …
Adima
Flickerbug
Sunny days
Warm days
Sunny warm days
Legends of the Fall
Memoirs of a Geisha (the movie and the book)
Joy Luck Club
Eternal Sunshine of the Spotless Mind
Laughing until my belly hurts and tears fall
Wednesday evening (I work Monday-Wednesday)
Thursday morning (especially if it's sunny)
The Caribbean
Blue ocean views
The smell of salt water
Vita Malt
Days off
Slouch boots
Brightly colored shoes
My parents & family
My church & pastors
Yorkies
Purple
Yellow
Pink
Red
Adele
Blogging
Vlogging
Taking walks with my husband
Dancing
Massages
Sparkly shoes
Silly hats & headbands
Assets
Sleeping late
Afternoon naps
Rubber duckies
Words
Havarti cheese
Planning fun surprises for my friends
Watching God do incredible things
Blasting music
Zumba (even though I haven't done it in years)
Incense
🙂
Until next time Glam Fam I wish you
Life, Liberty & The Pursuit of Nappyness,

@Glamazini
|
facebook.com/IamGlamazini
|
youtube.com/Glamazini
|
Google+
~~~~~~
Disclosure: For more information about the Glamazini.com disclosure policy, click here.