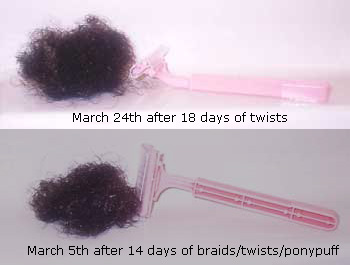 I got up this morning, separated my hair into 4 and added ORS Hair Mayo mixed with Aubrey GPB to do a protein treatment. I covered my hair with a conditioner cap then walked around the house for about 3 hours. I got in the shower and cleared out my hair with no problem using my Denman Brush. I rinsed my hair, added Suave 2-Minute Deep Conditioner, covered my hair again and went ahead showering. Finally I rinsed my hair.
I must eat my words 'cause this time I had an even larger ball of shed hair than last time (which I thought was a lot). This is an interesting record to keep.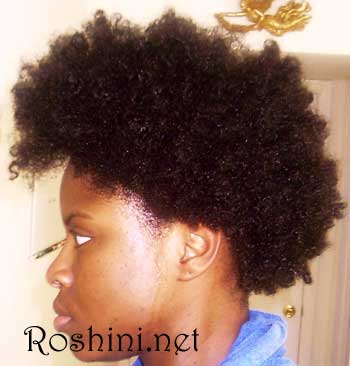 Jet's Mohawk* has nothing on me!!!


Honestly though, I took this picture and was like huh?

. I got the whole Pre-Graceland Elvis Ed Sullivan Show Lift-n-Swirl going on!

Seriously, this is me after I cleared out.
*"Jet" is Jetblackkinks. Here's a link to her album, in which she did a mohawk hairstyle last halloween. If you haven't been in Jet's album yet run (don't walk)…RUN over there!!!!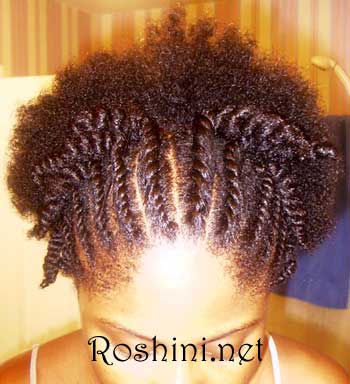 Although I should be doing braids in the rotation now, my bf says he wanted flattwists into twists so he wins.
Here I am done with the front of my hair. I'm already disliking this do 'cause of how the end twists hang but I persevere!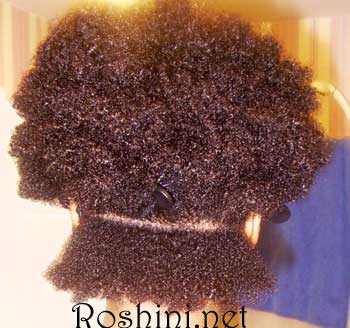 So I started the back. The plan was to just 2 strand twist the rest of my hair.