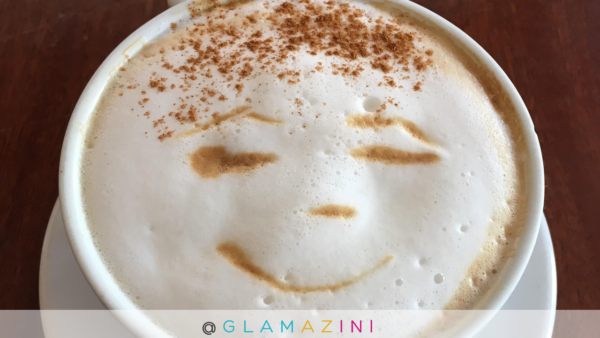 Now before you say "What do you mean Ini? You're always smiling!" hear (read) me out:
I am not always smiling
at least not in my "real life".
Honestly I can think of 2 clear arenas where the people who know me would be SHOCKED if they saw this website and my actual personality (yes, the chick on my website etc. is my actual personality lol). Those 2 sets of people are:
my coworkers
my neighbors
Which, if you're counting, comprise many hours of my day

#majorFail.
Oooohh oooh… funny story:
Several jobs back one of my coworkers somehow saw a video of me praise dancing that was posted on YouTube. He then turned to me and says "Who was that?!" to which I responded by pointing to myself and saying "The better question is 'Who is this?!'"

#realtalk
Ok ok I know it's really NOT funny (actually it's hilarious & sad all at once) but it's the truth

… I'm trying to be more open so bare with me.
I've been doing a bit of introspection lately (today) about why I'm so sullen, somber, blank, antisocial and non-smiley in some areas of my life and in others I'm jovial, silly, uber-social, smiling and bouncing off the wall. I have some ideas, and earlier while I was thinking the Holy Spirit brought the word "bridled" to my mind … yeah like a horse

.
At any rate, I believe the purpose of this post is to put it out there that I need to work on being the true me in every area of my life and the true me smiles more. I'm assuming the key lies in coming to a place where I am walking in my purpose or maybe it's just a choice. I've been doing better even today just because of all this introspection…chatting with people at the coffee stand, in the restroom, by the water cooler. Usually I don't, I just stick to myself and I assume (since there aren't many people who look like me around) that most folk can't get a good read off me, go by what they assume, and don't bother. I've liked it that way truth be told.

I've even cracked a few jokes and made people laugh, which to ya'll ain't nuthin since that's all I ever do but to them it's probably like "Who is this?!"
Great now I'm rambling.

At any rate, this post clearly has no destination..it's really just me thinking aloud.
Thanks for listening (reading)