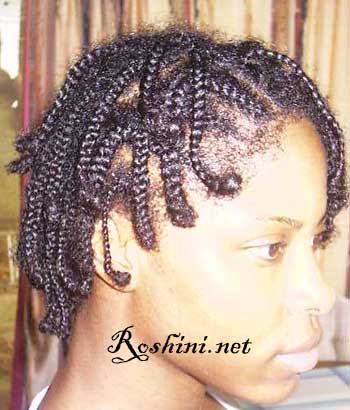 I'm at home in the Virgin Islands again but this time it's for a good thing: my cousin's wedding :D.
These are the same braids 2 weeks later.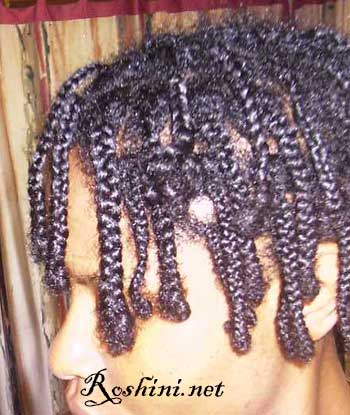 Look how fuzzy. Funny but the different sizes are way more evident now that I've rinsed these braids several times. It's all the swelling I suppose.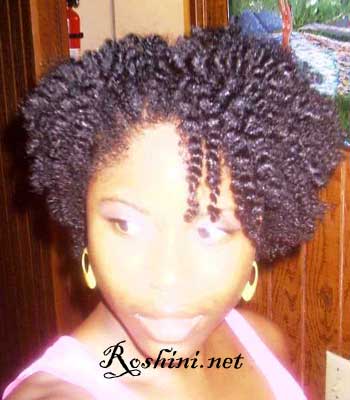 I'm on my way out the door to hang out with my brother and his friend from NY. Here's the best braidout I've ever had! Sorry I didn't take a picture of the back but isn't the front pretty?!

Note: This is the first time I've worn my loose natural hair in public on St. Thomas. It only took 28 years *bother*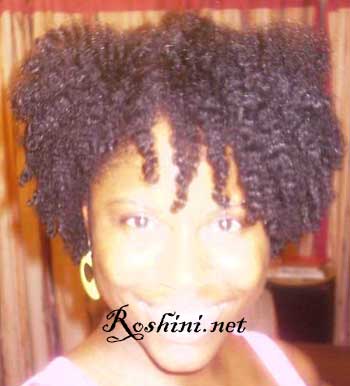 Thought I'd take a picture at the end of the evening. This is after 4 hours that included:
~ 2 boat rides on the top deck
~ standing on the waterfront waiting on food
~ driving around with the windows down
~ walking around at a hotel pool overlooking an ocean cliff
I think I still look great after all that

I wore my hair like this the next day on yet another topdeck boat ride.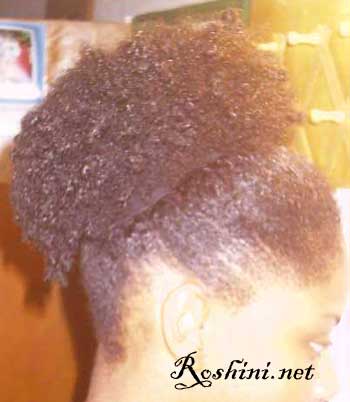 2 days later the braidout finally retired into a puff before being deep conditioned out.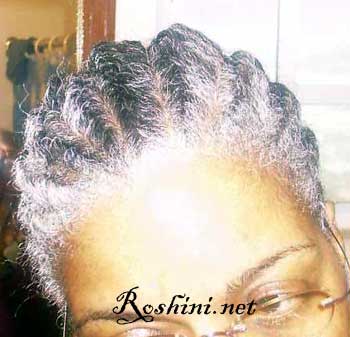 My mother is growing out her perm. She has 6 months worth of new growth and has been going to a stylist on Tortola to get here hair in twists. Unfortunately the lady was using mad amounts of beeswax in my mom's hair and it was icky. We didn't have apple cider vinegar so we used plain ole vinegar and water to rinse her hair and squeeze out as much of that nasty beeswax.
After a good washing and deep conditioning I added shea buttter and flattwisted her hair. She kept commenting on how soft her hair was and that it had never felt like that so I guess what I did worked.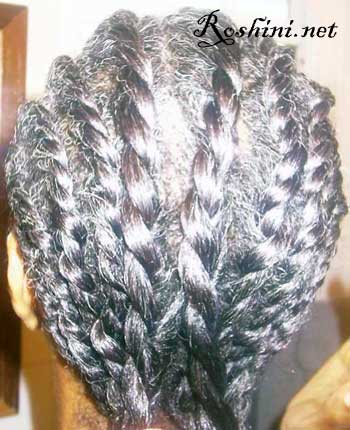 Here's the back. I think I did an o.k. job but it could've been better. I need to do more people's hair so I can get practice.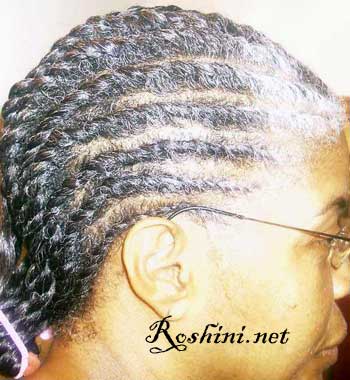 Here's the side. As you can see my mom has salt-n-pepper hair with a silver halo in the front. Grey hair behaves differently so it was really hard for me go grab the front of her hair and twist it. To compound that, all the hair that was breaking off is now growing back in the halo so all I had was short grey hairs….not easy but I worked with it.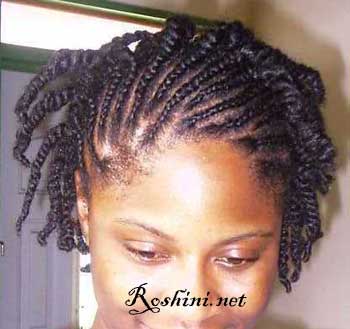 Since I was in Tortola I went over to my cousin's house and had her hook me up once again. This time she had way more hair to work with.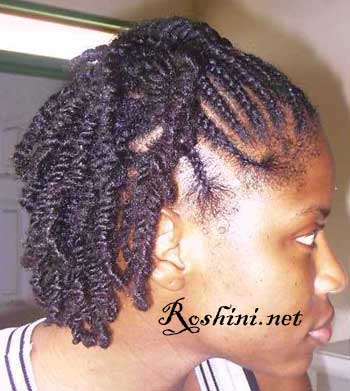 Here's the side. Not bad for a rush job (she had to catch the boat).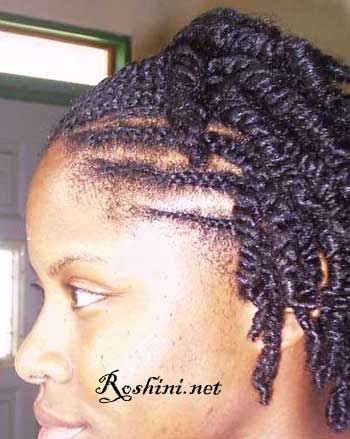 Other side. I'm so cute!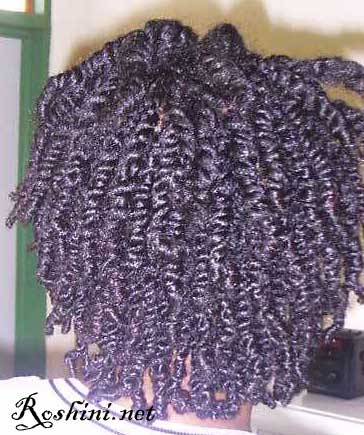 And the back. I got so many comments about this style all good.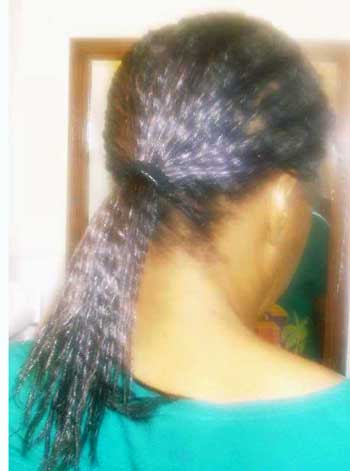 My camera was dying but I was able to snap this one picture of the twists I did on my mother's transitioning hair.