11 months until my wedding!

Anyhoo, I did a hair treatment 'cause my hair was D-R-Y. I mixed honey with Aubrey GPB and Dove Deep Conditioner. I put the mixture on my hair throughly expecially on my ends.
I wrapped my head with a plastic bag and sat under the dryer for 10 minutes. I then walked around for about an hour.
Finally I removed the bag and rinsed my hair very well then washed with castile soap.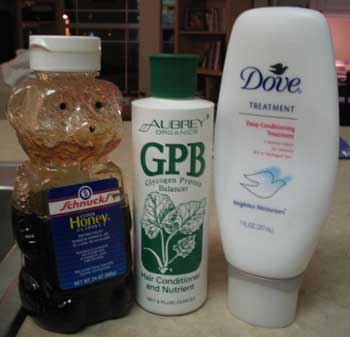 Here I am out the shower.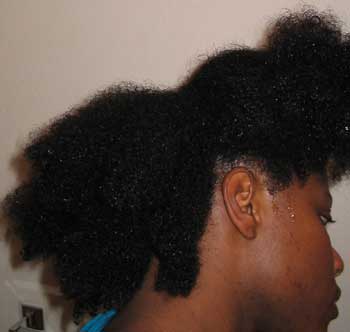 My hair grows and grows but never seems any longer. Shrinkage is still amaizing to me.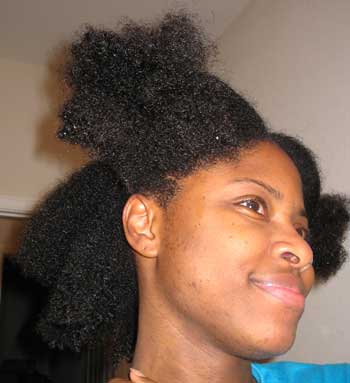 Anyhoo, the plan is a braidout. I've never done one purposefully yet.
I parted a zig-zag in the front hoping that would help how it will eventually fall. Let's see…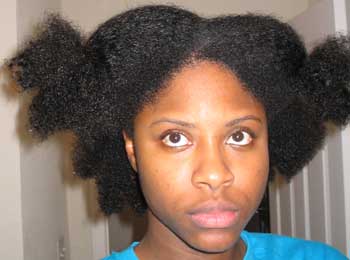 Braid #1.
I tried to do them as tight as possible for a very defined braidout. I added shea butter and coconut oil to each before braiding.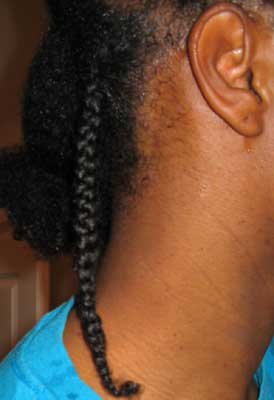 I did not part besides the one in the front 'cause I didn't want them to show through when I took the braids out. I also added bands at the ends to keep them together and not frizzy when I take them down.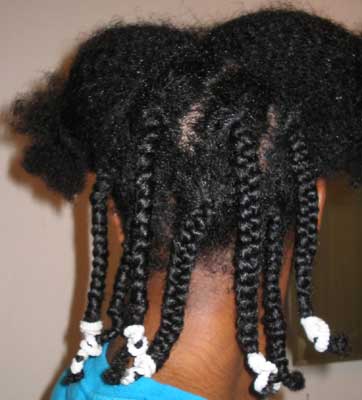 Done

This took about 1/2 an hour to do.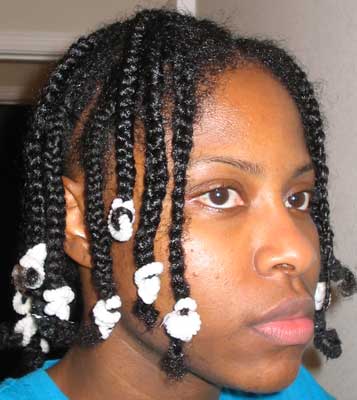 Now you can see the diagonal part better.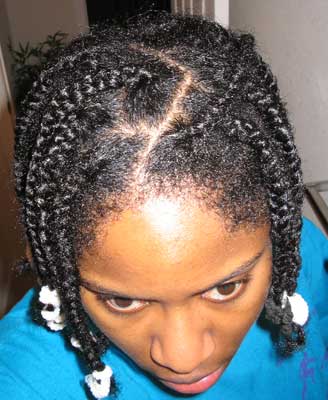 A few more shots.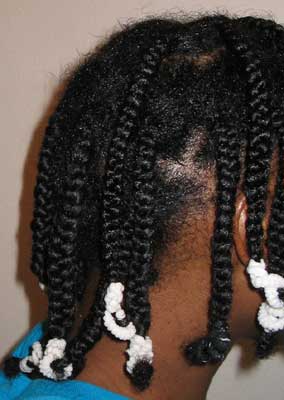 I sat under the dryer on low for 10 minutes like this. Adima asked if I was going to work like this.

of course not!