In this picture I had 5 weeks of new growth. I was going to visit my boyfriend and I decided to get my hair roots pressed. I maintained this style by wrapping it every night and tying it down with a satin scarf. Since my hair is soo thick I had to use large bobby pins to hold it in the wrap, but it worked out just fine.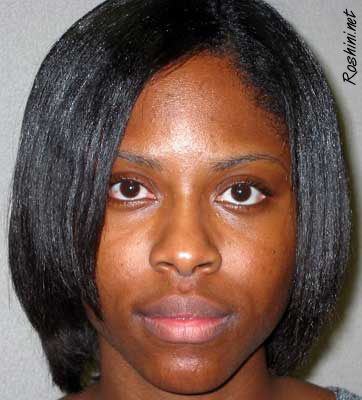 The pressed part.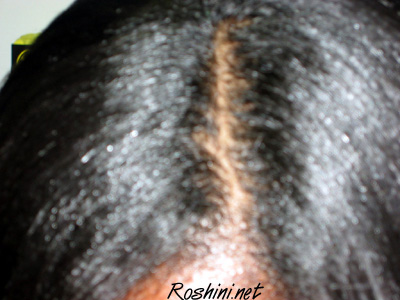 The same part after 8 days. It had reverted from the pressing.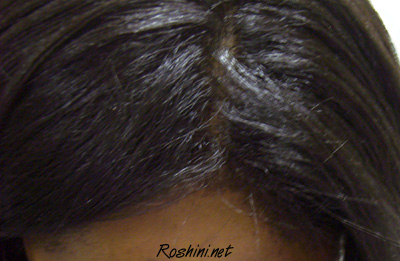 The front after 8 days.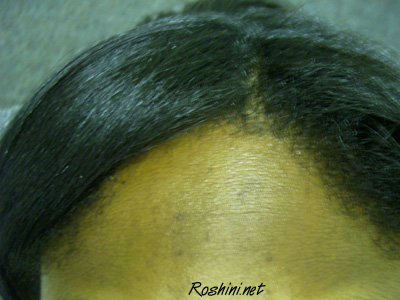 The whole thing after 8 days. I don't think it looks bad at all after being on a plane four times and in Florida for a few days.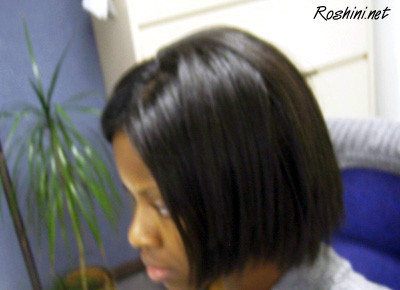 Products:
Shea Butter
Alterna Straightening Balm
Tools:
Wide toothed comb
Large bobby pins (optional for those w/ thick hair)
Satin Scarf
How To Do This Style:

| | |
| --- | --- |
| 1. | Press roots of hair by sectioning off and straightening each section. |
| 2. | Take about a dime -sized chunk of shea butter and rub it in your hands really fast to melt. |
| 3. | Coat the ends of your hair. |
| 4. | Part hair over one eye and comb large section down on head. Use a little of the straightening balm to smooth over hair as you comb it down and pin ends down with bobby pins. |
| 5. | Continue to comb hair in that direction smoothing and pinning as you go around. |
| 6. | When you are done your hair should be totally wrapped around your head as though your head is one big roller |
| 7. | Tie the satin scarf over your wrap. In the morning, remove the pins and shake your head a little. It should unwrap on it's own. |
| 8. | Style w/ comb. |
| 9. | Go be cute! |