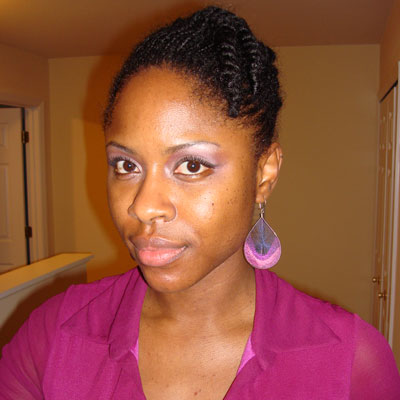 LAWD I'M TIYAD!!!!!!!!
O.k. seriously people, I am so beat I can't even begin to explain it to ya'll. BUT here I am with a few pixxies after a much too long hiatus. And no, my hair is not, and never was relaxed (I heard someone say that….shame on you!

Here I am after the Alvin Ailey show this weekend (In my head I dance just like them). I was so happy w/ my eye makeup I had me a photoshoot. My hair is cornrowed in the front and 2-strand twisted in the back. Then i pinned the back up into a bun and pulled a couple twists to hang out in the front. I'll post some photos of the style in it's earliar stages later.
I sure missed ya'll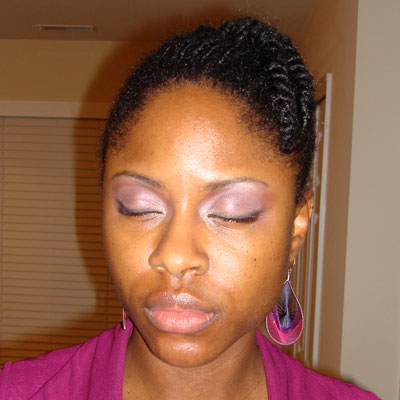 Another shot (and my eye makup

)