I had an interview and decided I wanted my hair to be in some "curly bun-like thingamabob".
I grabbed sections of twists, spritzed them with water, rolled them onto themselved into large bantu knots and secured each section with a small elastic. I then tied the front down so it would lay flat as well as stick up straight in the air (for the hump).
 I'd just woken up, here I am the next morning: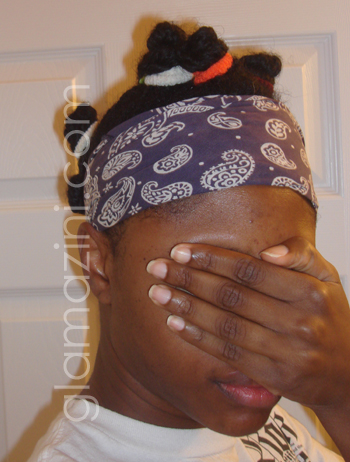 Here's the back: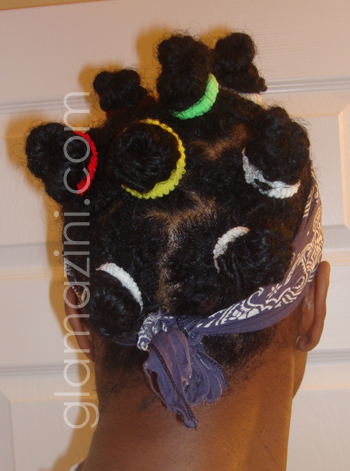 After I showered I took the bandana off and the edges were nice and neat (and the front was sticking up for the hump)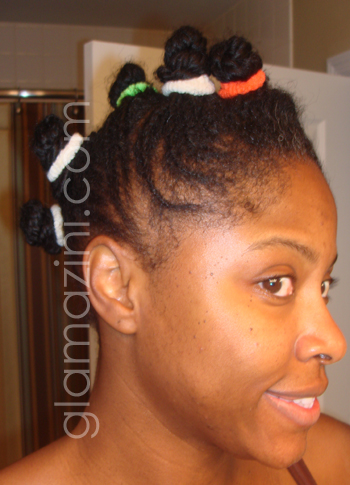 These are the curls I got after unraveling the bantu knots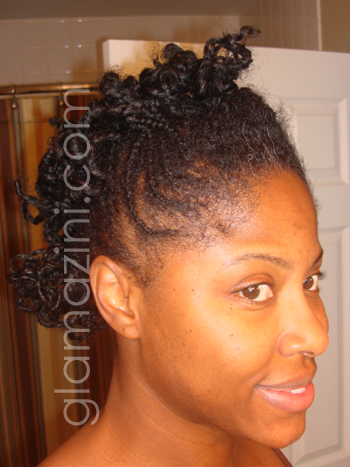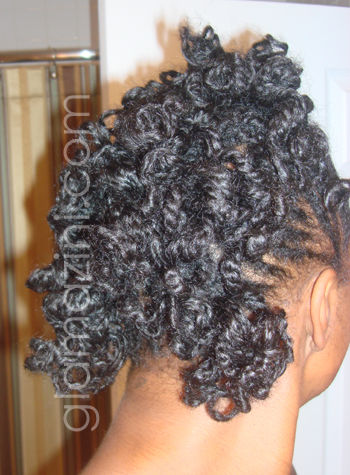 Basically I pinned the front down in the desired hump them made a large "bun-like thingamabob) with bobbypins (no ponytail under there, just pinned up with bobbypins).
Here I am after the interview (that went very well btw)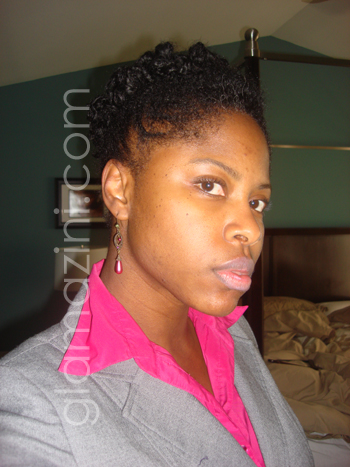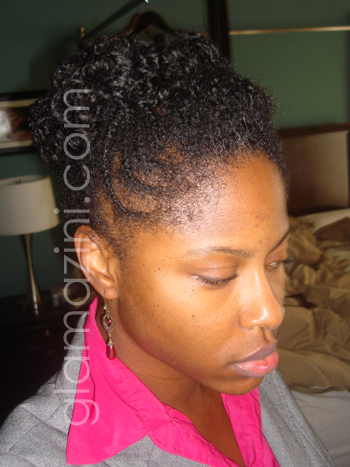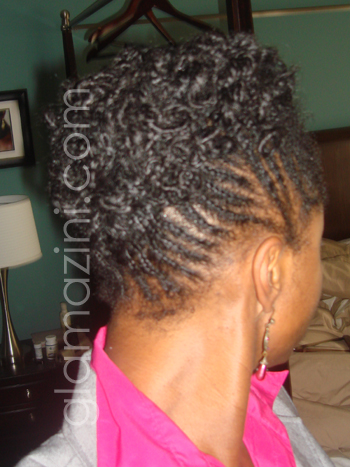 Thanks for visiting.

Life, Liberty, & The Pursuit of Nappyness