I posed that question on Facebook and Twitter recently after watching yet another episode of the television show Extreme Couponing and wondering "What someone does with 26 frozen pizzas and 12 bottles of Pepsi?". 

Dare I say "die sooner than necessary". 

I know couponers who do not fall into this category but I cannot be the only person wondering why so many on this show seem to be purchasing literal cartloads of junk and processed foods. You're saving thousands of dollars to kill yourself and your family? Does. not. compute. 

   There MUST be a better way! 
I present to you HealthyLifeDeals.com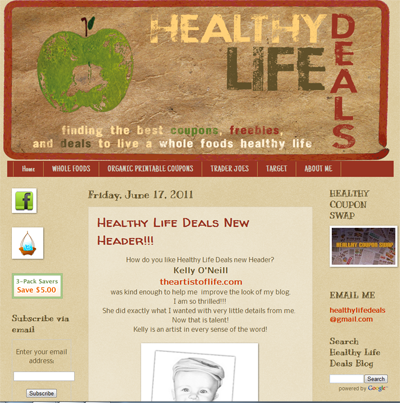 Blogger, Jennifer Windler,  (who also lives here in St Louis … hi!  

 )  enjoyed finding a good deal but, like me, wondered if all the deals had to be for unhealthy products. She coupled her love of coupons with her need to live a healthier lifestyle and badading bada boom:  HealthyLifeDeals.com was born!  
I just started following her blog, signed up for her emails, and had to share.  If you want to try couponing but also want to attempt to live long (*heh* 

) definitely check out Jennifer at HealthyLifeDeals.com.
There is hope yet! 






Until next time Glam Fam I wish you
Life, Liberty & The Pursuit of Nappyness,