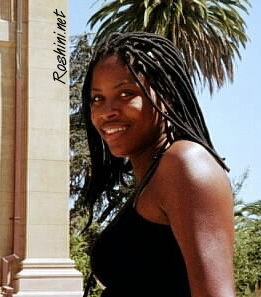 These are yarn braids done with some left over yarn I used to make an afghan (yes…seriously). The hair is braided with yarn and then more yarn is wrapped around each braid until the desired length is achieved. I've had this style in different lengths over the years. My only thing is THIS WILL DRY YOUR HAIR so you have to be very very diligent in your conditioning and moisturizing. Also, get a spray bottle with some very diluted fabric softener and spray the 'only yarn' parts near the end. Trust me…it works wonders!
Edited October 2016 To Add
Wow! So I came back to update a few older posts and honestly forgot I even had my hair in this style so many years ago! I did love it though. For a bit more detail (as far as I remember), I used the Red Heart Black Acrylic Yarn to do this style. My own hair was braided with a couple strands of yarn then wrapped with more yarn, so it was more like "wrapped yarn braids" or yarn locs I guess? There's a pretty popular internet influencer named Tasselfairy that currently rocks this style unwrapped, here is her tutorial: Tasselfairy Tutorial: How to Install Yarn Braids! If you want to see the wrapped version I suggest going to YouTube.com and searching "yarn locs".
Unfortunately, I don't have any higher resolution images to add #because2001 but it's definitely a cute style that I don't think I ever revisited after this particular installation. No particular reason just moved on to other styles.
If you have any questions leave them below and I'll do my best to respond.