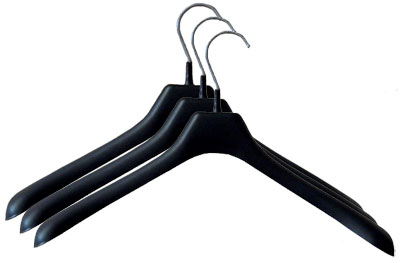 I'm not currently working in Corporate America but feel this post is necessary.  Let's all do better concerning what is and is not appropriate attire in the workforce.
Five Things You Should Never Wear To Work
Disclaimer: If you work in a tattoo parlor this does not pertain to you. Office workers listen up.
1. Mini-Skirts
I'm all for the boomshackattack, but not at work. If your skirt is mini AND tightly fitted, you have crossed the line from office-inappropriate to office skank, and we don't want that do we? I worked in a building with lots of stairs and glass. Anyone walking down the hall with a tight skirt was shocking as it was, but ladies traipsing up and down the stairs often provided me with a view that I didn't want.
How to tell if your skirt is too short for the office?

Glad you asked.

I prefer to keep it holy, and really wish everyone had on knee-length or lower.  That said, I understand that everyone ain't tryna please the Savior like I am so here's what I'd do:

Put on the skirt, make sure you can breathe. If not, it's too tight take it off.
Stand straight, looking forward, and let your arms hang down on your sides with your palms facing your legs. Are you touching skirt or skin? If skin, take it off.
Does the hem go 2-3 inches past your finger tips? If so, proceed and thank you from the rest of us in advance.
2. Tights As Pants
Say who say what?!
I am against tights as pants in general (meaning if your booty isn't covered by additional clothing), but outside of work do what you want to get what you need. At work? Not so much.
How do I tell if my tights as pants are inappropriate for the office?

If you think they may be they are, take them off.
If your booty is not covered by additional clothing, take them off.
If I can see every lump and bump, take them off.
If I can tell you have "a gap" take them off.
If the packaging said "tights", "jeggings", "leggings", "pajama jeans" or anything remotely reminiscent of those words take them off. Thank you from all of us in advance.
3. Casual Clothes In General
Unless your office allows for casual attire you must draw the line somewhere. If others are walking the halls in a suit, your favorite graphic tee, capri shorts and flip flops won't cut it. No ma'am.
How can I tell if I my clothes are too casual for an office environment?


Easy.

Are they denim? Take them off.
Do they have holes or ragged edges?  Take them off.
Are they corduroy? You're pushing it.
What about shorts? Tee shirt? Sport team shirt? No.
If you got dressed, looked in the mirror and see spandex, low-rise with belly showing (I know some slacks are low-rise but make sure you can raise your arms without showing all of God's heaven), no straps, spaghetti straps, halter tops, low cut tops, shear or mesh anything, a muscle shirt, a do rag/bandana/stocking cap, a sweat pant, a hoodie, a jogging suit, velour, flip flops, Crocs (the originals, not the fancy shoe Crocs they make nowadays), house shoes, camoflauge, scrubs, or sneakers, take. them. off.
Lastly, turn around … if you can see the majority of the skin on your back  (or pretty much any skin below your shoulder blades) remove it now. Start over. Thanks in advance from all of us.
4. All Your Flare … At Once
I'm writing this post from life experience people. These things happen.
If you are wearing more than 3, maybe 4 pieces of flare it's time to unload. No need for sequins, feathers, ruching, oversized jewelry AND a fur vest. Wear some keep some. This advice goes for life as well.  Sometimes I see you doing the most with the very least and you must be advised. Tomorrow is another opportunity to get dressed.
How can I tell that I'm rocking to much flare for the office?


Has anyone ever told you that you over do it when dressing?  If yes, have multiple people ever told you so?  Alright; if the answer is "sure but I dress for me not for them" then you are wearing too much flare and have a skewed perspective on what you actually look like when you walk out your house.
Once that's established, get dressed as usual, stand in the mirror, and start taking things off.  When done count your flare … you get 3, maybe 4, otherwise let them live at home to be worn another day or pile on all 20 on the weekend and do you. Thank you from all of us in advance.
5. And lastly, hair that is not a color that God makes.
I'm not a fan of every hair color on every head, but ultimately it is a matter of personal choice.  Notice I said "hair color" and not "a color".  Basically if the color naturally comes out of some other human being's head then you are approved to wear it to work, and that's even pushing it at times.
How can I be sure my hair color is appropriate for the office?

Look in the mirror. Have you seen that color naturally occurring on heads of hair on earth with no chemical assistance? If so, proceed.
Otherwise don't do it … get a wig in your favorite Pantone color for the weekend, and spare us the 4th of July red, white and blue bangs.  Thank you in advance (from us all).
So there you have it, five things you should never ever wear in an office environment. Ever. Don't.  Go with God.
Until next time Glam Fam I wish you
Life, Liberty & The Pursuit of Nappyness,
~~~~~~
Disclosure: For more information about the Glamazini.com disclosure policy, click here.