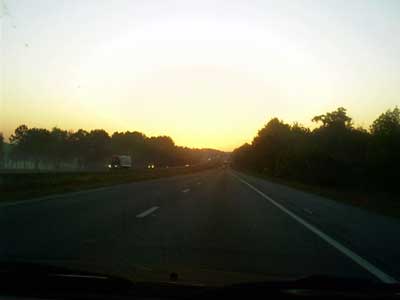 Jacksonville Get Together #2
Early morning

and me and the boyfriend are on our way to Jacksonville. He's going to training and I'm going to a get together. Sunrise.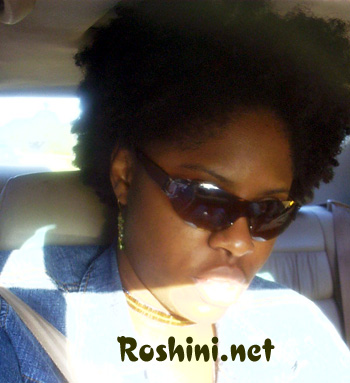 Here I am trying to take a picture in the car but the sun was killing me. The hair is still in big braidout fro.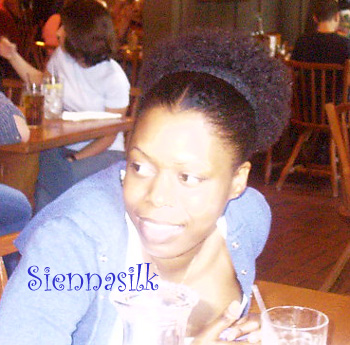 6 of us met up @ the Cracker Barrel in Jacksonville. These ladies are so excited and fun to be around! I just wrote online that I was coming into town and they showed up to hang out! Thanks you guys!!!

Here's Siennasilk and her beautiful puff. I've been in her album and her hair is even more beautiful in real life.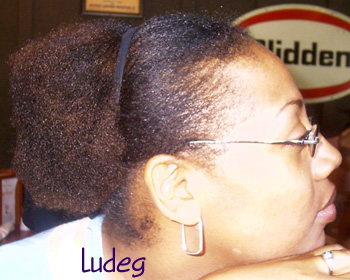 ludeg was fun fun fun. Before meeting me she thought she was tall

. She's growing out the color on the ends and probably gonna be doing some protective styles in the near future. I'm happy that I got to see one of the rare occasions when she wore her hair out

.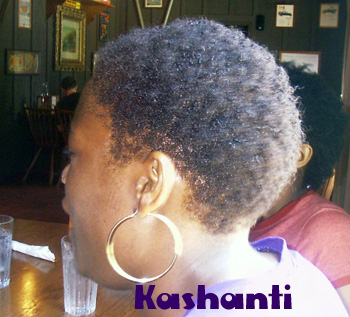 Kashanti had the cutest TWA ya'll with such a nice color. This picture does not do it justice but ya'll know I'm getting a new camera. Very cute with the big hoops and all!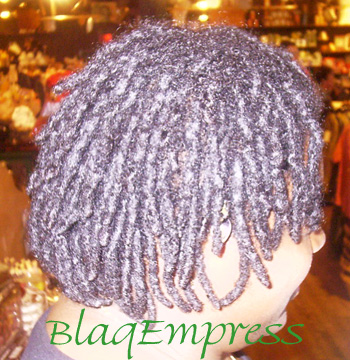 And BlaqEmpress' 5-month old locs!

. The ends are sealed people!!!! Her hair has loced up so quickly. She started with comb coils. Sowwy about the flash hon, I just had to include this pict of your beautiful locs.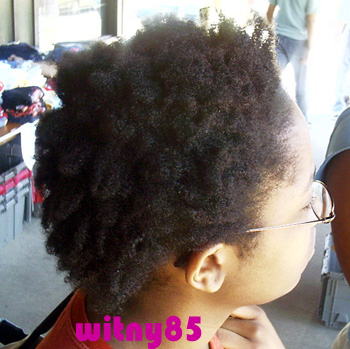 Lastly here's witny85 with the chunky wash and go. Her coils are so small and so defined; just awesome!!!! I also touched her hair and it was sooo soft

. She just started wearing her hair out and I'm glad I got to see it 'cause it was too nice.
And that's it for our impromptu Jacksonville Get Together. Let me tell you, Jacksonville is a hospitable bunch ya'll! Loved them. I'll see all of you ladies again soon.

. Thanks again.