Next day I was The. Hot. Ness.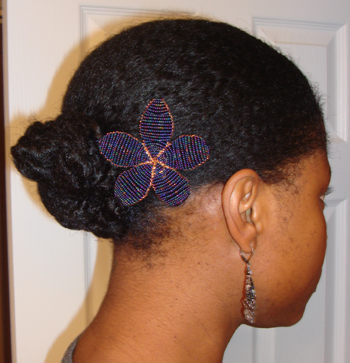 The style was simple…I took the white scrunchies off the ends of the twists and bobbypinned them down in a circle to make a bun.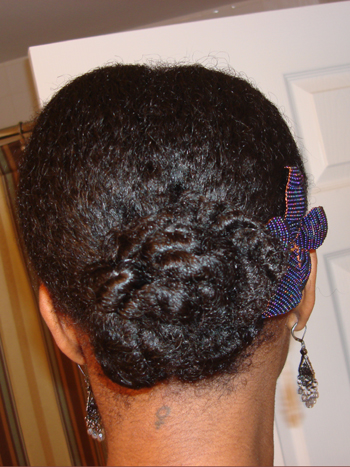 Then I slapped my beaded flower from  Ododo Originals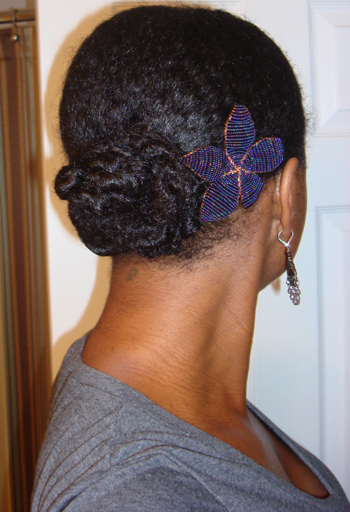 And I was fab

 … I so love my hair because 1 day it can be bigger than Texas and the next day it can be demure and subdued…hee hee.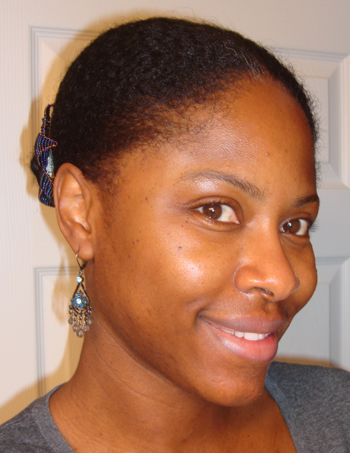 Coulda used some lip gloss in that last shot though

 … antyhoo
I really should have taken a photo of the entire ensemble for ya'll..but picture this, gray V-neck long t-shirt, gray slacks w/ dark pinstripes, thin gray patent leather belt, black patent leather pumps, blue earrings and blue hair flower.  I'm cute!!!

And this is pretty much were I stand for the next week and a half. At night I tie down with my large satin scarf.  I'm getting a sew in next Wednesday.
Thanks for visiting!!!

Life, Liberty, & The Pursuit of Nappyness 

  ~ ini