The next day (Thanksgiving 

 ) I took down the rollers while watching the Macy's Parade…and here's what I got.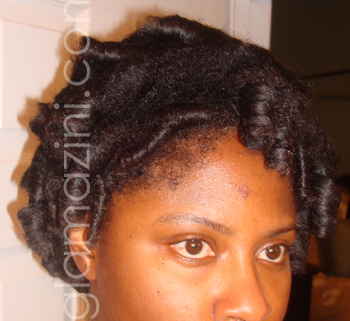 I don't know what I was expecting honestly, not even sure how I expected it to look or what I planned on doing with it once it was done, I'd just got to rolling and ended up with this and places to go so I had to think quickly.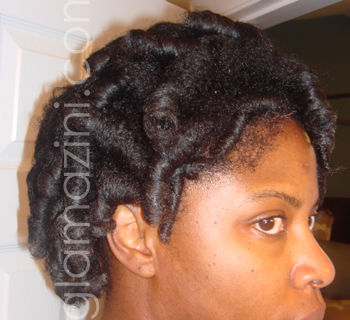 The back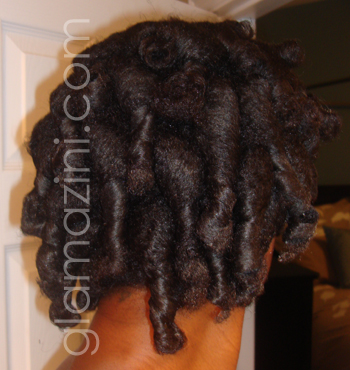 It's not horrible I guess, expecially for a pinned up style

 …but do you notice that the Carols Daughter Healthy Hair Butter did not absorb into the ends of my hair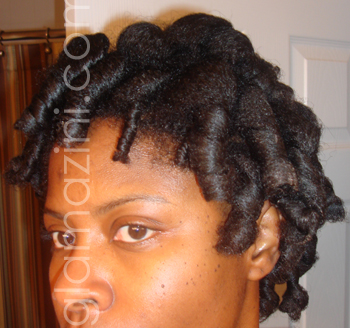 So basically my hair was fully dry, looking like this, I had 30 minutes to leave the house for Thanksgiving AND I had a head full of CDHHB goo. FAIL!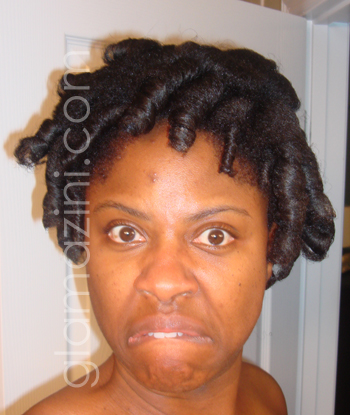 I tried to get a shot of what I was talking about to show ya'll.  I don't know if it didn't like being on the roller or it didn't mix well with the Eco Styler Gel or what, but you see the little wads of CDHHB just hanging in my hair…it was like that everywhere and even sheets of it on some curls.  Messy.

I had to go so I got out my bobbypins and this is what I came up with: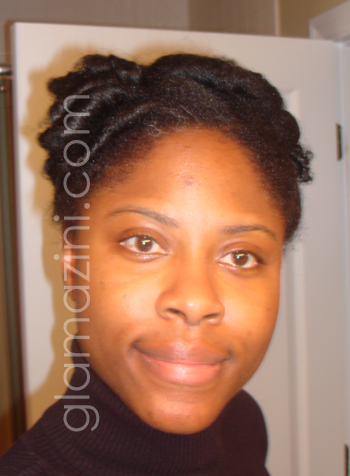 Bobbypins: like duct tape, they hold the universe together.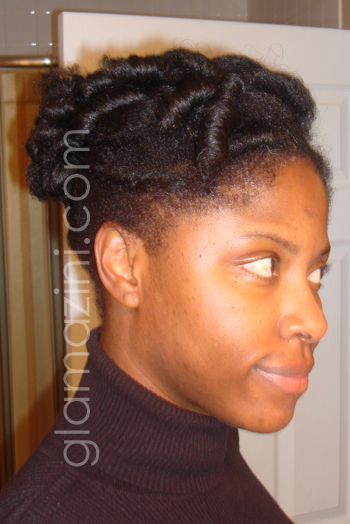 And here's the back.  I made sure to tuck every uber gooey curl in and pin it under so it was not seen. There was still significant goo in my hair but I did my best to hide it.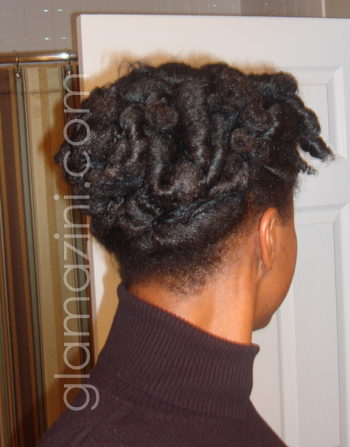 And here's the other side.  One redeeming quality was that my hair was VERY SOFT.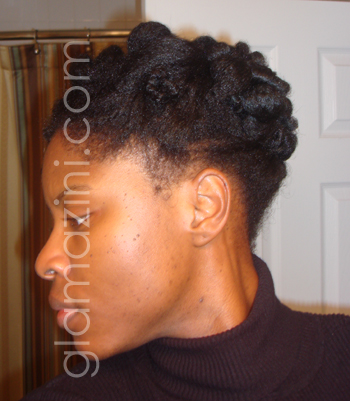 The top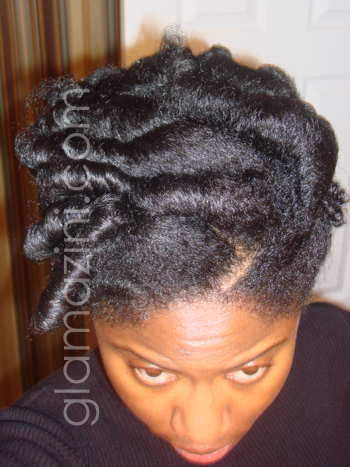 Alright time to go for turkey eats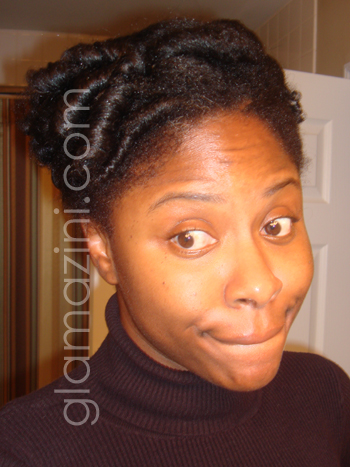 Fast-forward here I am 'bout 12 hours later playing around with my sister-in-law's fashion glasses from Claire's.  I thought I was too cute!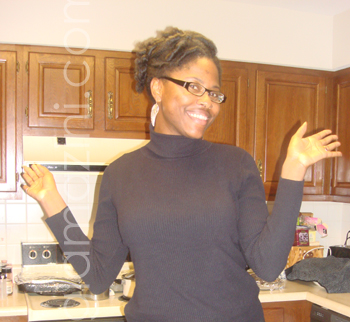 What ya'll think? Should I get me some fake librarian glasses too?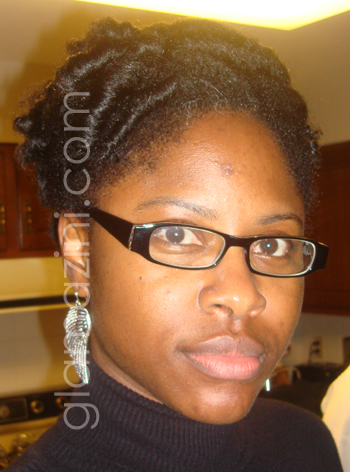 Thanks for visiting! 

Life, Liberty, & The Pursuit of Nappyness