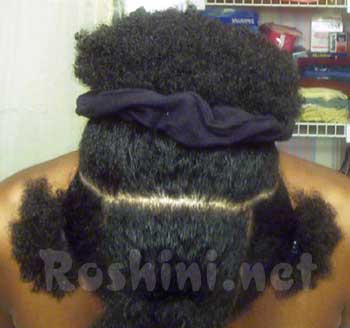 netta1's
'Keep Your Hands Out Your Hair Challenge'

¡Hola!


I didn't get to do my hair yesterday so I'm starting today. I woke up this morning, put a bandana on and went to the gym (didn't touch the hair). When I came home I did a treatment w/ coconut oil (new stuff, I'll put up a pict in a sec), honey, and Wella Cholestrol. After washing that out (about 3 hours & a nap later) I rinsed thoroughly, washed with Dr. Bronner's Peppermint Castile Soap and then Denman brushed in the shower w/ Pantene Hydrating Curls Conditioner.
This picture is to show the parting pattern I'm gonna use for the next set of box braids. I'll do it section by section and take pictures so you can see. Cheerio!
(p.s. I have the honor of being Napptural of the Month on my favorite site ever



. Read my interview)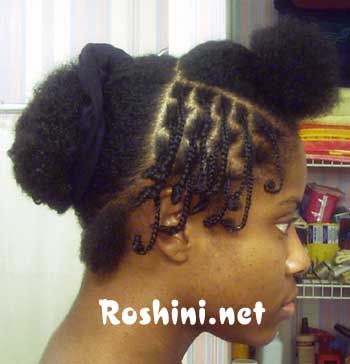 Alright, I started with the right side quadrant braiding all of them straight down. I mixed up more moisturizer, this time with just shea butter, glycerin and coconut oil from the grocery store. After I took this picture I just kept staring at the puff in the back (held by a scrunchie). I think it's beautiful if I do say so myself (and I just did).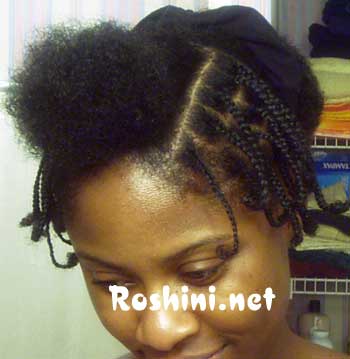 Okey dokey….I did the other side exactly the same. Look at my fraggle puff on the top

.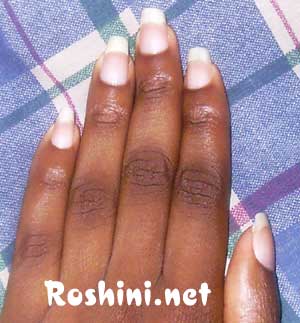 After I started doing the back of my hair I realized that my nails were getting way too long and I couldn't braid very fast so I took a picture of them for ya'll reference and then hacked them in half. I did the rest of the braids the next day.