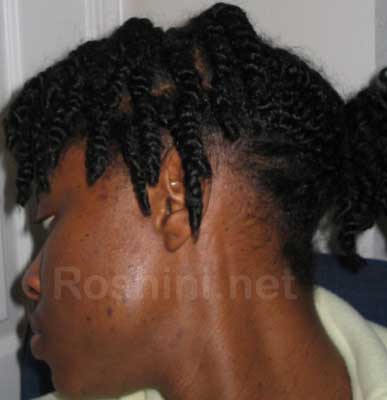 Ladies and Gentlemen!!!

Upon further review I have decided to keep these twists in 1 more week. They are holding up so well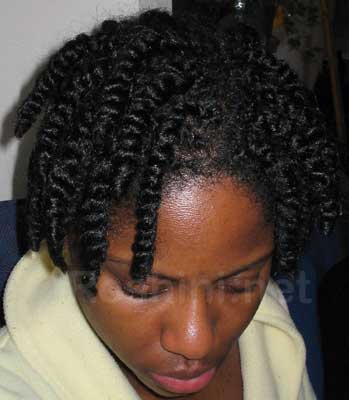 Golly gosh gee…look at me…these babies are SO gonna get rocked one more week. I think I'm gonna pin back the side or something.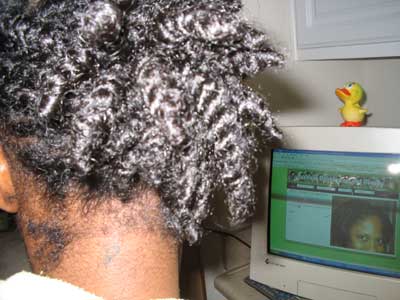 I've been playing with my kitchen for 2 weeks and I totally messed it up ya'll.

.
It's all knotted up in this picture and I've been trying to detangle it but it hurts bad (and I won't stop rolling it in between my fingers therefore knotting it even more *humbug*). AND it's only one side (the side that's showing).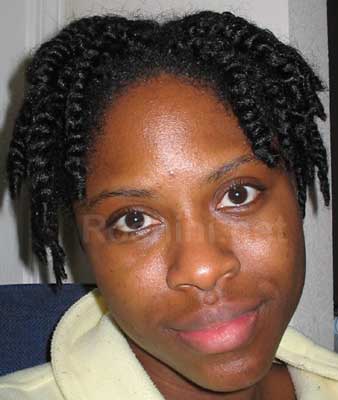 Pardon the face, this is what I look like when I wake up and haven't washed it yet

Does anyone else's twists start to get pointy at the ends like mine do?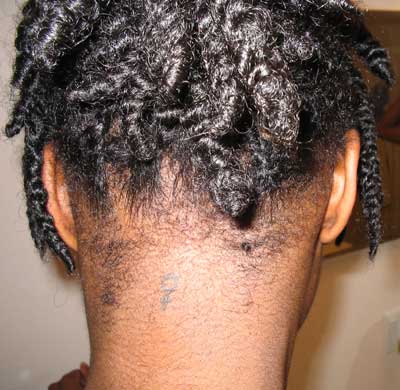 I cut the kitchen ya'll

. I did one side, saw how it looked then decided I had to do both. As you can see it was not an exacting job. When I looked at the one side after I cut it it was just knots on top of knots wrapped in knots

…all my doing…. Can't. Stop. Playing. With. Kitchen.

Anyhoo…that's it for now. Thank's for rolling through.