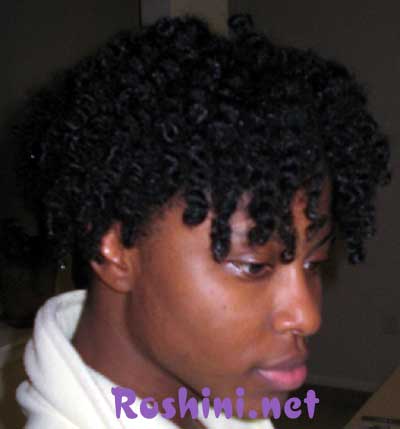 Well, the twists have finally come down and today it's a twistout in the front. I just got out the shower so it's plumped. I'm gonna do something this weekend 'cause I'm going out of town next week (yes…I'm traveling again

… don't act surprised.)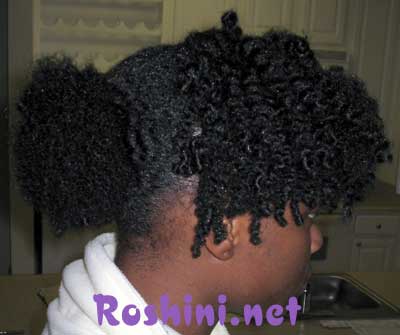 Still got the puff in the back. Works for me

. Off to the movies…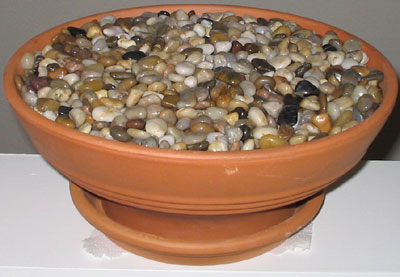 Thought I'd share this with you.
It may seem like pot full of rocks but it means more to me than that. Each rock in that pot represents 1 week of my remaining life on Earth (assuming I live till I'm 80). Every Saturday I remove 1 rock and toss it.
This idea came from an email that my mother sent me that really moved me and gave me perspective. I decided to do this so that I live every day to it's fullest and don't let myself down (I was doing that).
Since I'm visual this reminds me every day to live. Live Roshini Live!

rock on hot steppin' banana!