Quick shots of hubby shaving my kitchen (the nape of my neck).  I don't do this regularly, just whenever I feel like…and this time dude was like "uh babe, lemme clean you up a little in the back"


He uses the clippers and doesn't line, just trims.  I feel like a hard line looks masculine.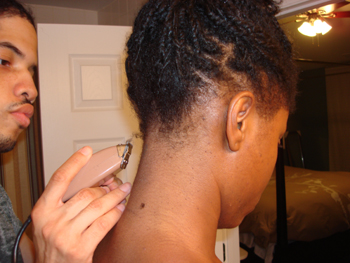 The finished product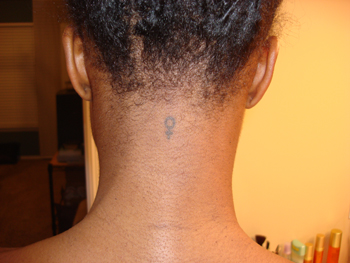 Thanks for visiting!!!

Life, Liberty, & The Pursuit of Nappyness

   ~ ini