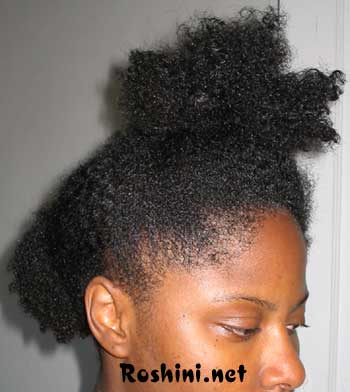 Last night I separated my hair into 4 sections, slathered my hair with conditioner, put on a conditioner cap, then a scarf, and went to bed. This morning I detangled using my Denman brush and it was simple (although I had a lot of shedding). After that I washed my hair with Creme of Nature Shampoo*. Here's what I was left with and my hair was sooooooo soft!
*I'm using this shampoo just 'cause I have it. I like it so I may continue to use it but only after deep conditioning overnight.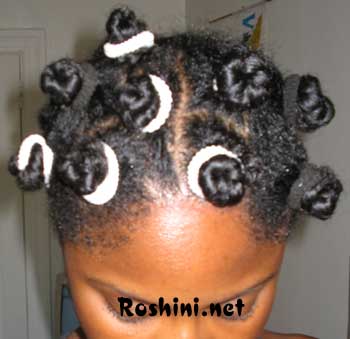 I added moisturizer section by section, twisted my hair into bantu knots and secured each with a elastic band.
Offtopic: Somehow my flag always ends up in the picture….BIG UP VIRGIN ISLANDS MASSIVE!!!!!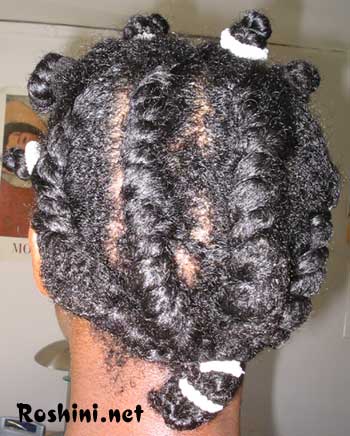 I put the back in sloppy flattwists. My cousin's supposed to cornrow my hair for me on Sunday but we'll have to see.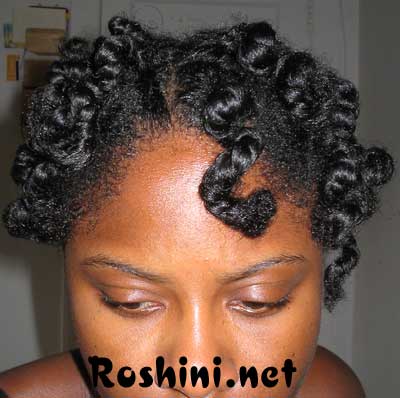 I took the knots out in the front and here's what I had, dangly twists. It was cute and it my entire head was like this I'd wear it outside but, alas, the back is different to that's not an option.
Aside: It made me sad when I walked out of my apartment and saw 2 blue lights shooting to the heavens from lower manhattan. It was like ghost towers going to the sky…very sad to remember. R.I.P. all the WTC victims and blessings to all their families.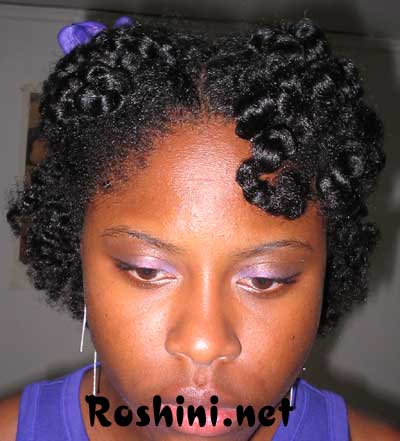 Here's what I came up with…kinda looks like a 1940's hairstyle. My hair was really really shiney!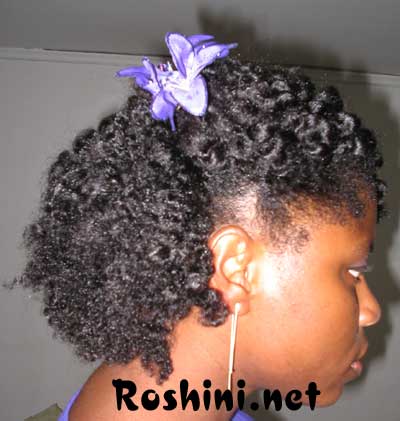 Pinned the sides back with bobbypins then added the flower.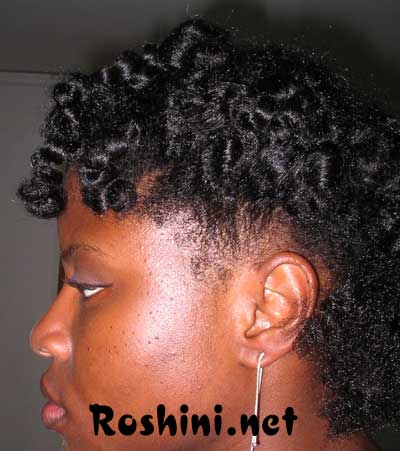 The other side.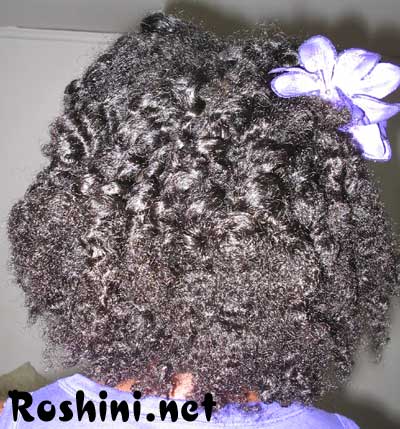 Lastly here's the back. I really liked this do but I need to trim my ends badly. They were snagging and tangling and just generally getting on my nerves. The entire style stayed all night and looked the same when I got home.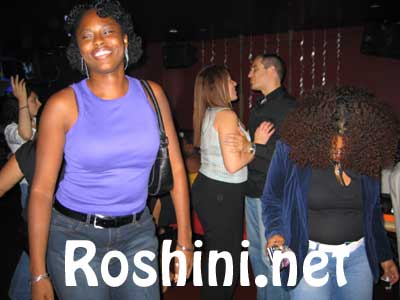 *just got these shots from my friend (10.5.04)*
Several of us went out to Negril Village a Jamerican restaurant on 3rd street. Below the restaurant there's a small club so we went down after eating to dance.
This is a good shot of my friend's wife and her incredible head of hair!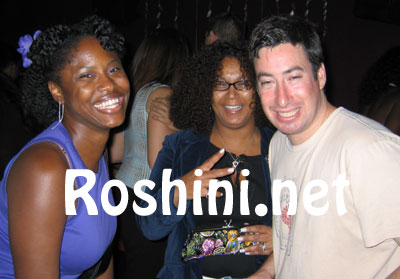 More of us while dancing. Check out Adriana's great purse!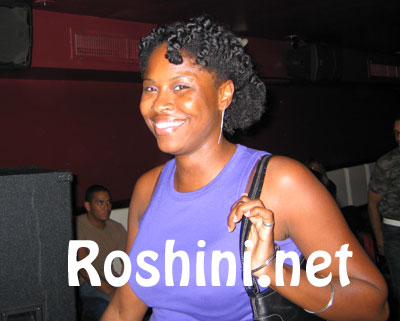 Me just standing around. I hate the double chin thing I have going on sometimes. Bother. My hair looks great though! 🙂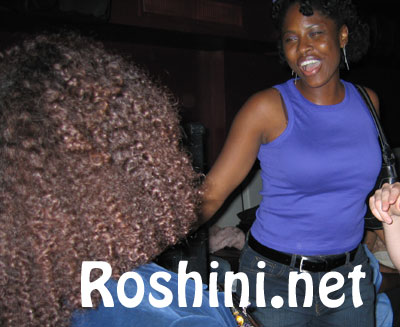 Lawd Lawd! I couldn't ask for a better shot of Adriana's incredible head of hair. Don't pass out ya'll…it's really beautiful in person…just beautiful *weep*.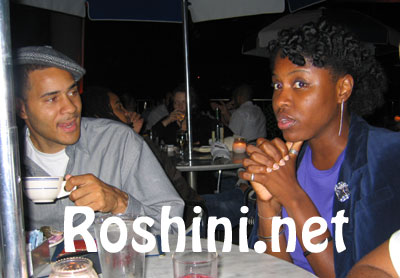 We left Negril and went to several spots in the city before we ended up at The Maritime Hotel on 16th street. It was fashion week so there were lot's of models walking around in designer duds. Even heard Paris Hilton was there the night before acting like a hot-rich-mess (like usual from what I've seen). I was also wearing designer duds (Isaac Mizrahi top from Tar-jay…don't hate!).
Anyhoo, I closed out the night @ 4 a.m. with some record peeps and MTV folks (seriously). I was cold and tired but I was happy to be out of my cage…I mean room.