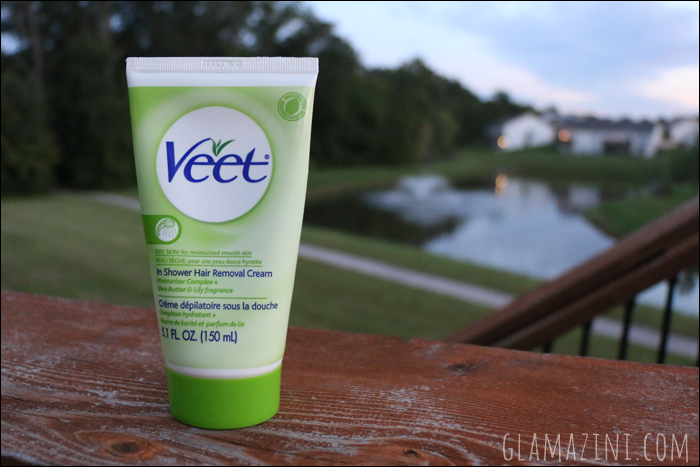 I had to let you guys know about the Veet® In Shower Hair Removal Cream because I tried it and loved it. Honestly I was just attempting to use up products I already own and had low expectations for the product (hence it sitting under my bathroom sink for over a year barely touched), but whew chile when I say it slayed the beast I mean it slayed the beast!
Ehem …
Y'all over here on the blog know I'm hairy. If not check out my hair removal series from many moons ago (and let me know if you'd be interested in me doing more detailed videos on the topic in the comments below). In this video I'm reviewing the Shea Butter & Lily Fragrance version of the product, but I don't see it on the Veet website any longer (only on Amazon.com), so if you're interested in their newest version check it out on their website because I can't imagine it's that much different … you'd think.
Anyhoo …
You put the cream on the hair you want to remove, wait for 1 minute, then you can step into your shower. The cream can stay on for a max of 6 minutes (I'm a rebel, I did 10), then you remove it with the sponge provided (which I did not have any longer so I just used an old washcloth). When I say the thing had me smooththanamug the thing had me smooththanaMUG!
Thanamug. LOL!
The consistency is thick (see video below) and the smell ain't smell like no lilies I know, just regular ole hair remover stink smell.
Check out my video for more: