This is more like one-week-last-month's hair but the way my life is set up I'm just getting to it now. If you missed the last hair post check it out right here so you can see where I left off.
Moving right along …
… my twistout was SHOT but I still had it on my head and even went out the house with a smile on my face like so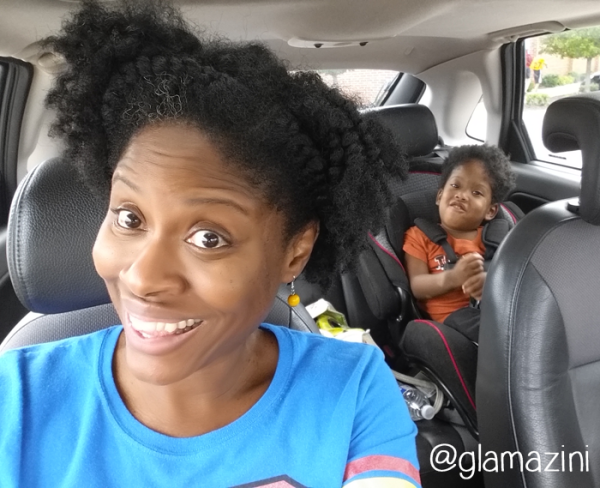 because sometimes it bees that way.
My rouge phone cord curl didn't even get the memo that the rest of my hair had given up so it was still apparently holding out strong for a comeback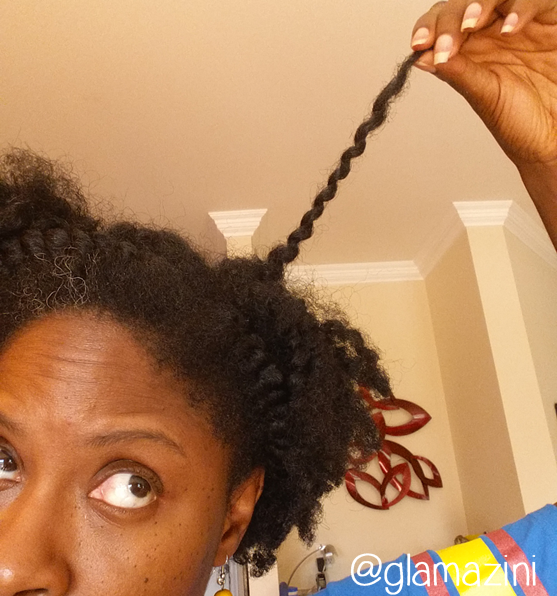 Anyhoo … wash day.
I mixed my usuals, conditioner and oil, to create my homemade pre-shampoo ("prepoo") deep conditioner. The apple cider vinegar was for my scalp. I used the applicator bottle to get it into the parts and work in to help clean my scalp and leave my hair shiny.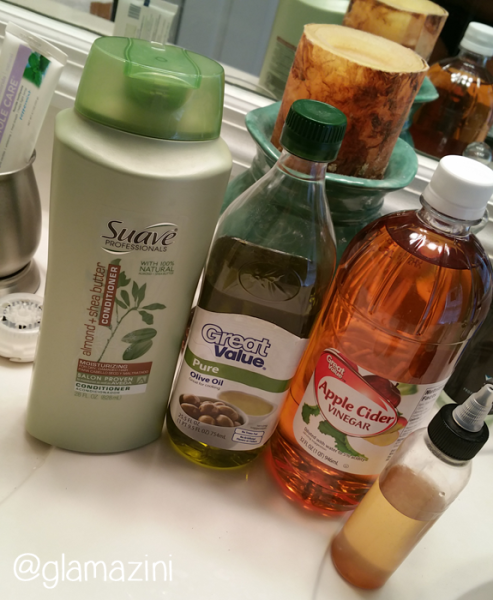 Then (par usual), I sectioned my hair, added the prepoo, twisted up each section, put on a conditioner cap and sat under my bonnet dryer for a while (don't remember how long but usually I'm there for 20 or more minutes)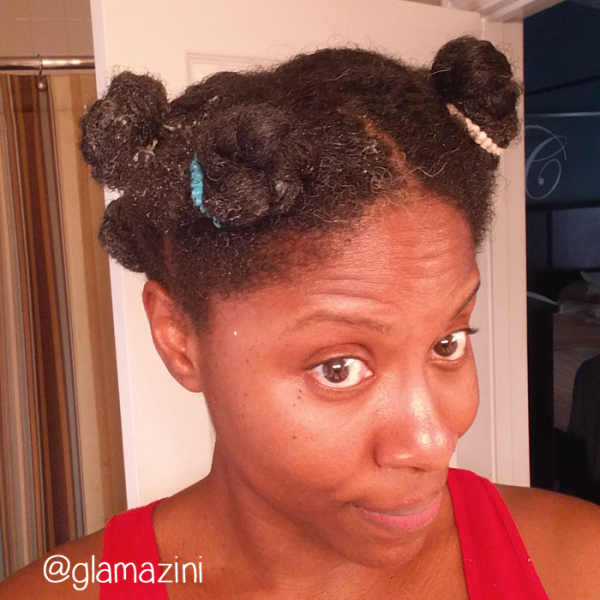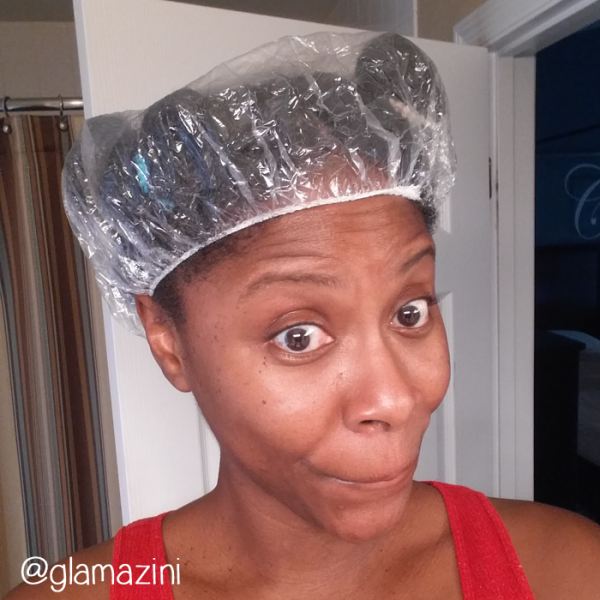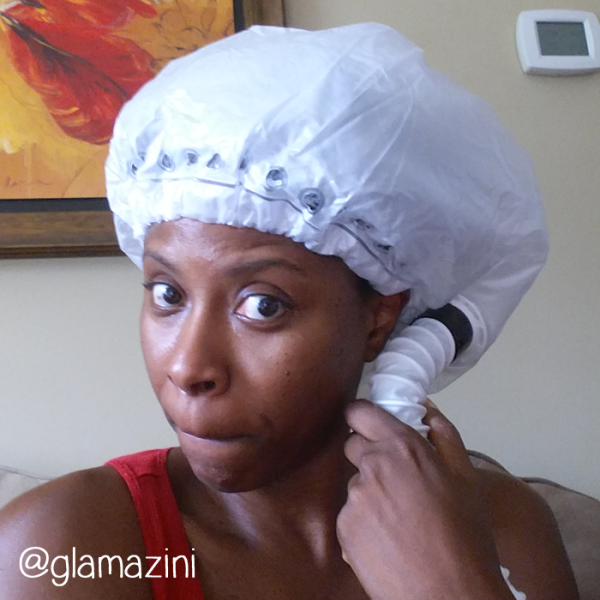 Meanwhile these two were chilling nearby reading and such things …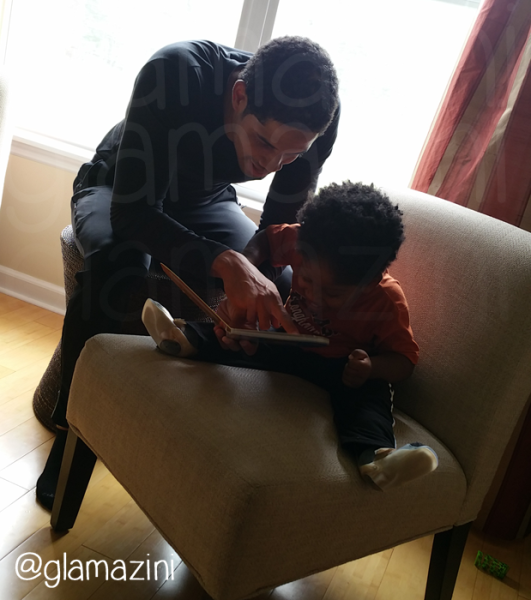 Next I jumped in the shower and washed my hair. I think I used Shea Moisture's Jamaican Black Castor Oil shampoo which I only like as a clarifing shampoo. I could never use it to wash my hair every time, my hair would feel like straw.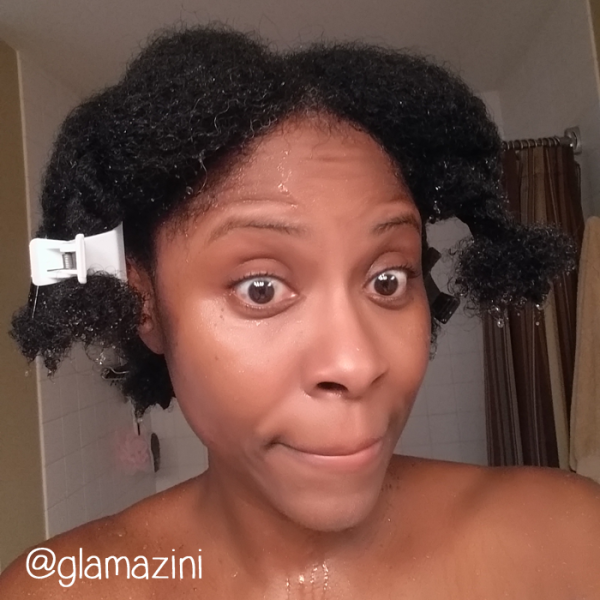 The plan was to blowdry my hair and attempt to braid it into a beehive to wear wigs for a month (a month that has actually passed so that's how I know this post is long overdue).
Anyhoo … I sprayed each section with aloe vera juice (in the green bottle below) to get the pH back to where hair should be.
Healthy hair's pH should circa 4.5-5 and aloe's pH is about 5ish so it helps to balance my hair back from where the apple cider vinegar, with a pH of 3ish, took it.
Next I I added my favorite leave in conditioner, then an oil moisturizer, and finally a heat protection spray.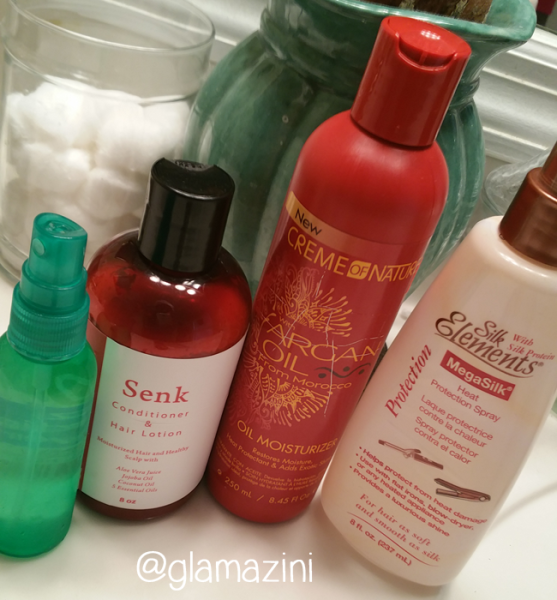 Finally I blowdried my hair in sections using my conair tourmaline blowdrier with the wide toothed comb attachment.
Ka. Bam.
I intended to leave out the perimeter of my hair to be able to wear wigs up in a high bun, but eventually decided to braid up the back and just leave the front out. Here's the beginnings of said perimeter-leave-out antics.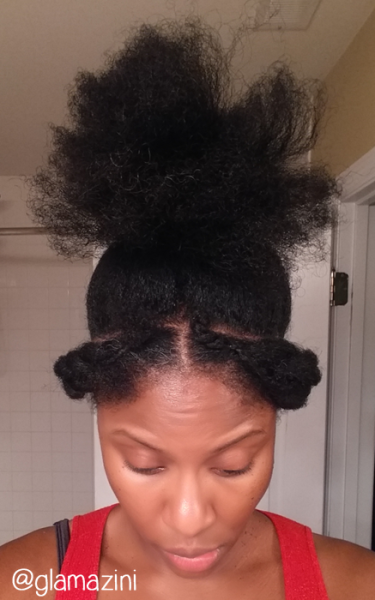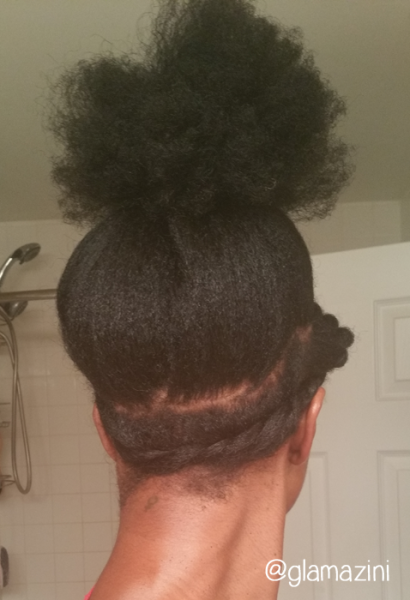 and here's my 1st ever attempt at braiding a beehive on myself (or on anyone for that matter).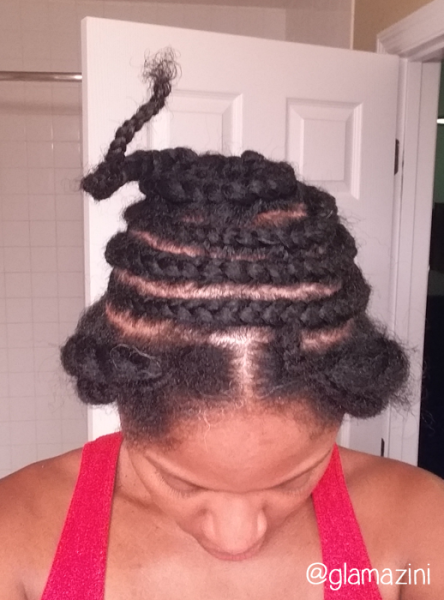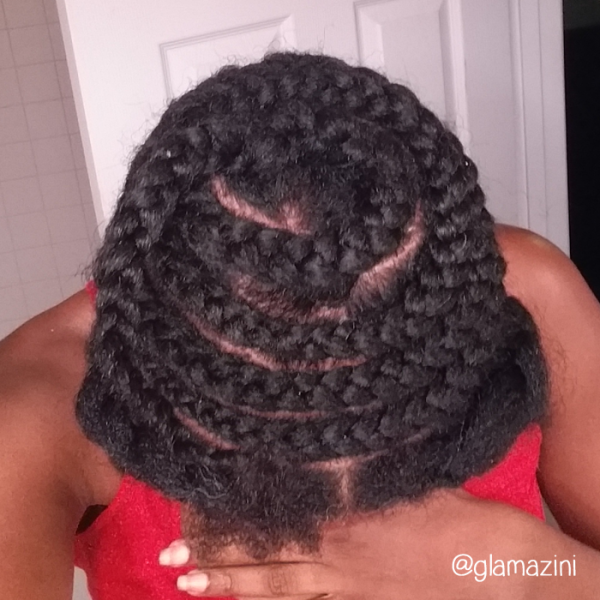 Not to bad huh?


Earlier this year Eva Wigs sent me this Kinky Straight wig that I waited to wear until the weather cooled down.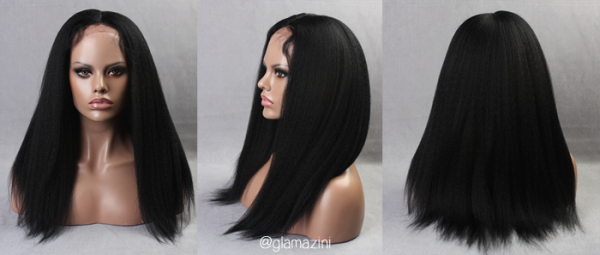 Moving right along …
Honestly at first I was intimidated by this wig, BUT I quickly fell in love (quickly like immediately after the 1st time I put it on). I just love the texture, it really looks like blowdried or flatironed natural hair. To blend my own hair I opted to lightly flatiron at 300 degrees.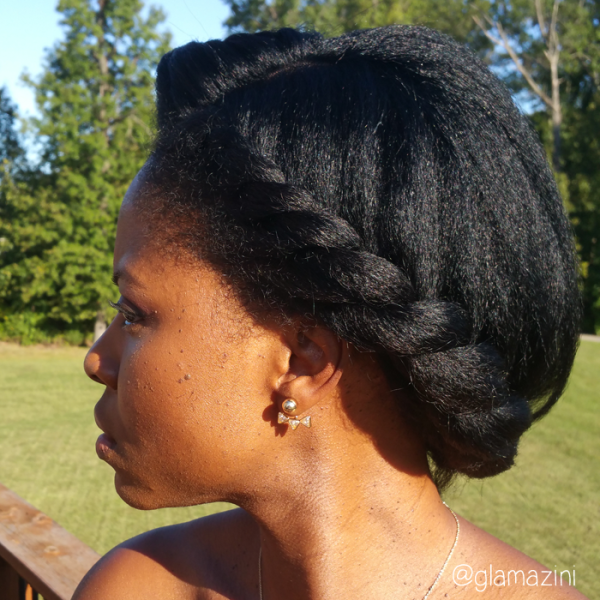 Yes the picture above is the wig. Yes chile. Getchusome more details in this post.
Day 2 of wearing I pulled it back and went 'bout my business.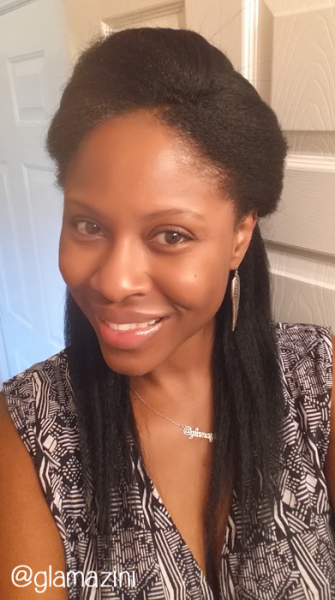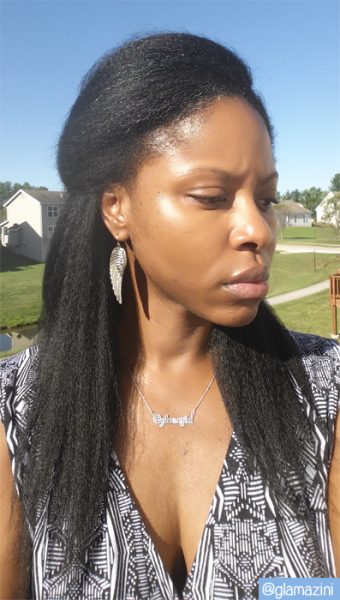 Day 3 I did a hump in the front and left the crib.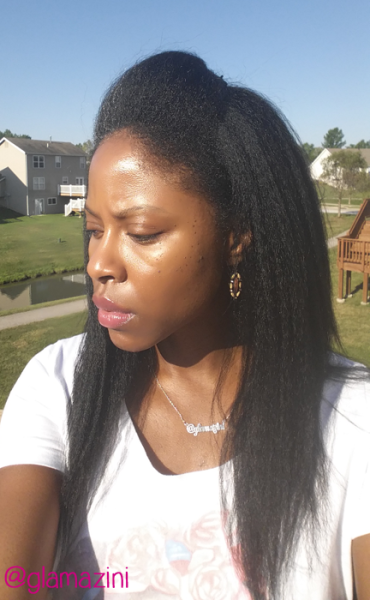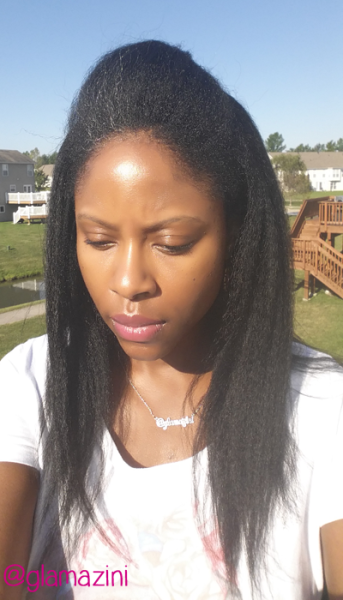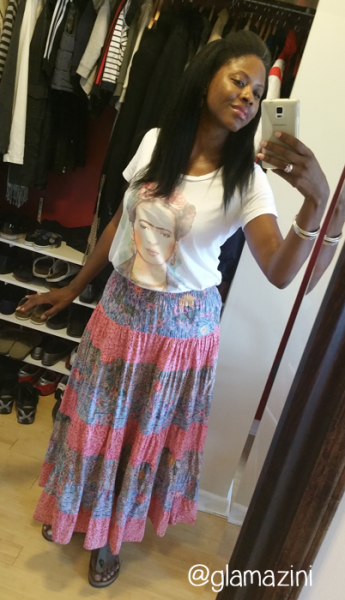 Day 4 same ole same ole but it was so easy to slap this thing on and go. I was literally falling in love with this wig every day I wore it. Love.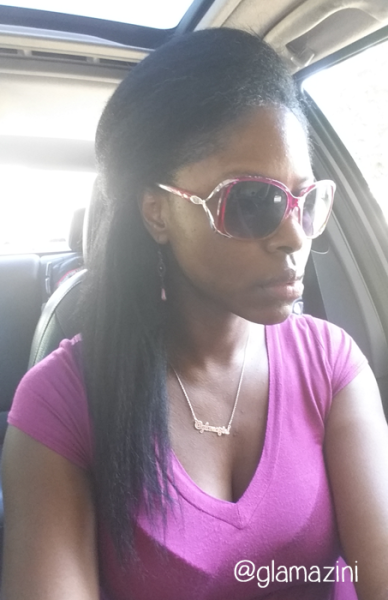 Finally I decided to mix it up a big and did a twistout with rodded ends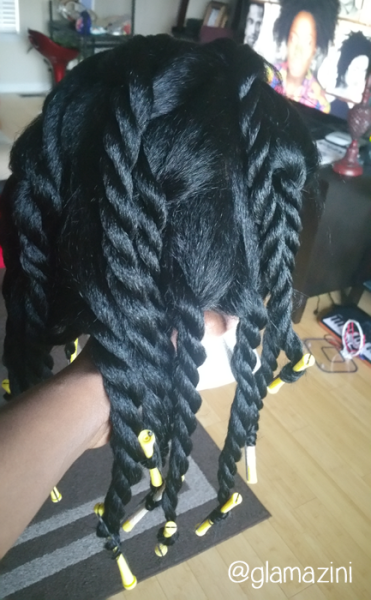 The next morning I tossed a couple large flattwists in the front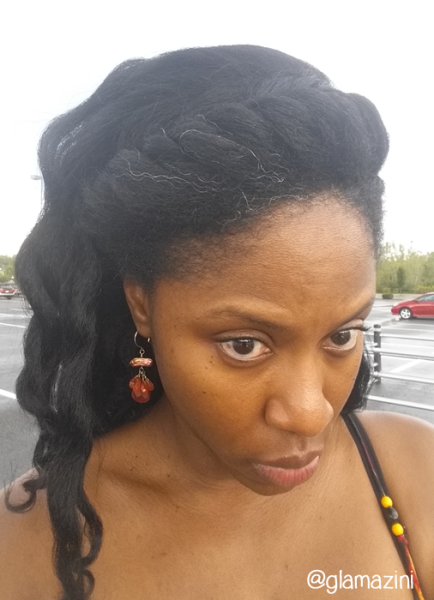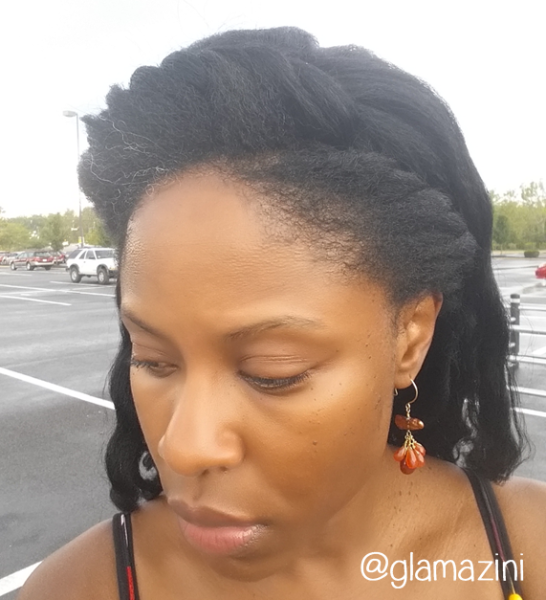 And left the back cascading down.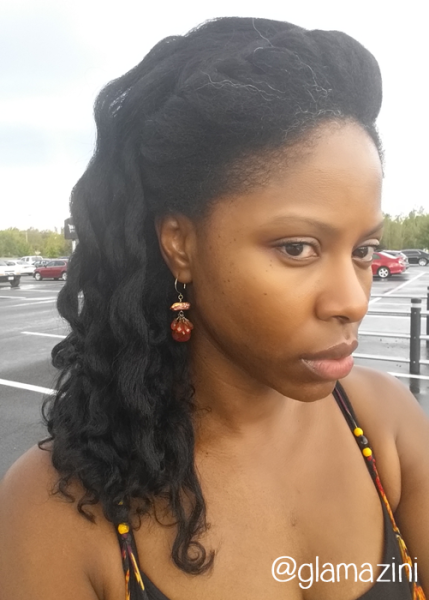 Ma'am. Do you see that though?! This wig kept getting gooder and gooder. Love.
That's where the week ended. I was no longer intimated by the wig that had sat in my house for months untouched (because it was hot and I don't wear wigs when it's hot but still), I was successfully rocking a straight wig with no issue, and genuinely loving it, and I planned on wearing it for another week at least. Stay tuned.
I'm working on a video showing the styles for this week which I'll add here once done so check back soon.

See you next time*!
*See how I didn't say next "week" LOL! Know thyself Roshini, know thyself!