Boop! I'm back with another natural hair post, this time of last weeks hair situation (well honestly the week before's natural hair situation because last week my computer died and stuff so yeah, anyhoo … you get the picture). If you missed last week's natural hair check it out in this post right'chere.
Onward, let's do this. ❤
Soooo … after the previous post I attempted a Wash & Go that failed like common core math and my brain. Here's a picture of the aftermath: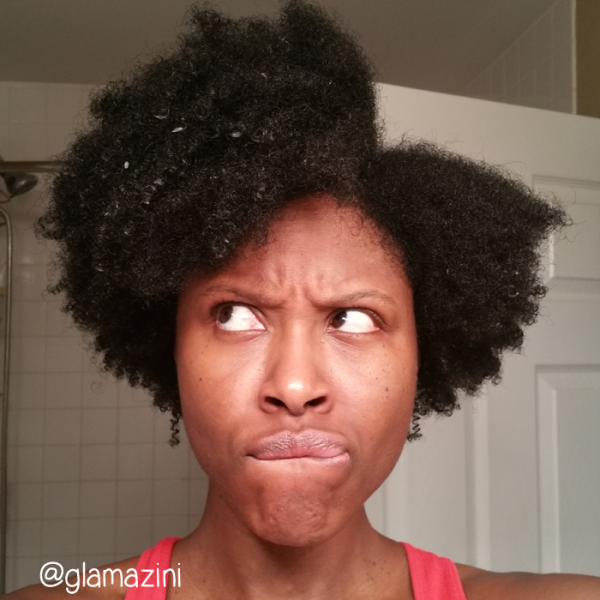 and I did an entire post about this debacle so I won't repeat it all here. Check out the post: Yeah Sooooo About That Wash & Go :-/ – Natural Hair.
Moving right along …
… to salvage my wash day I decided to do a trusty twistout because twistout ain't failed Glamazini yet. Here I am before church the following day with a fluffy, ends-didn't-totally-dry-but-I'm-still-cute, twistout with a side part.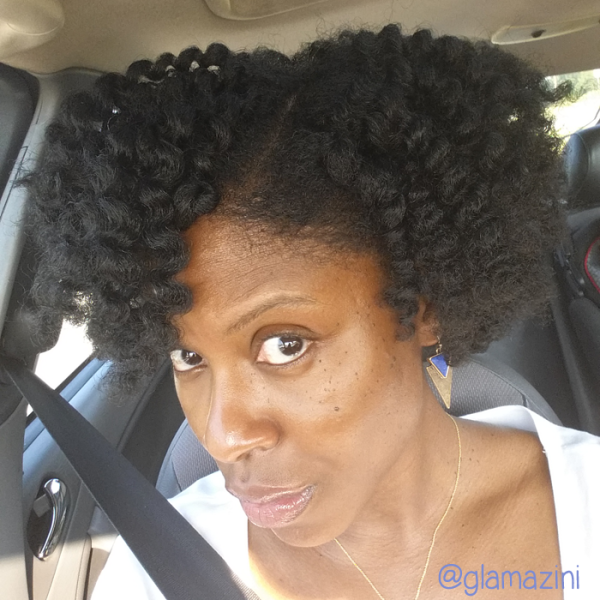 Then after church this happened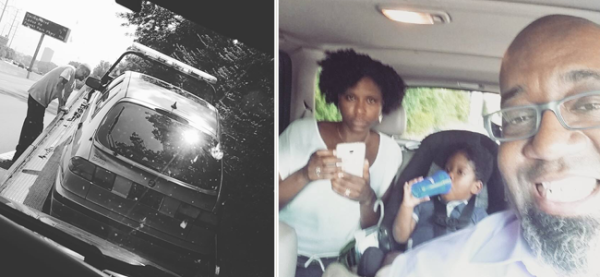 and yeah, car stopped on side of road in 100 degree weather = brother in law to the rescue = Glamazini hot and bothered = Flickerbug unbothered = twistout SHOT.
So clearly I had to retwist that night for our Labor Day festivities the following day. After the grill had died out, the leftover meat cookies were stored in the fridge #noms and everyone had left our house this is what I was looking like: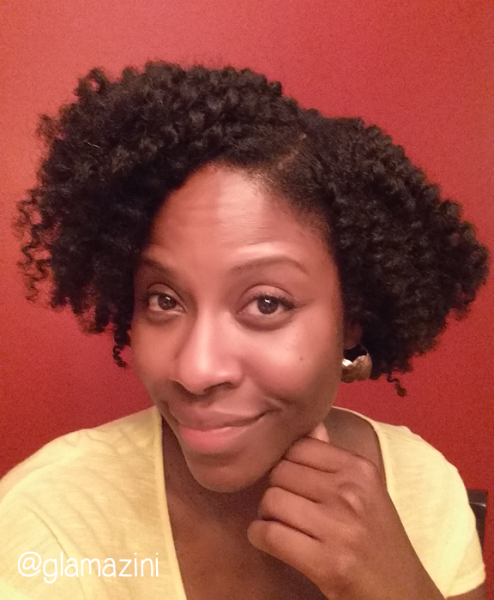 Not bad huh? I cleaned up really nicely if I do say so myself (which I did because this is my blog :-/). I'm rocking my Fulani earrings from Classickness Vintage btw and my favorite yellow dress from Old Navy that they don't make anymore but if they did I would buy it in ALL THE COLORS!
Ehem #focus.
I thought this curl looked like the cord on my mom's phone growing up. 📞☎〰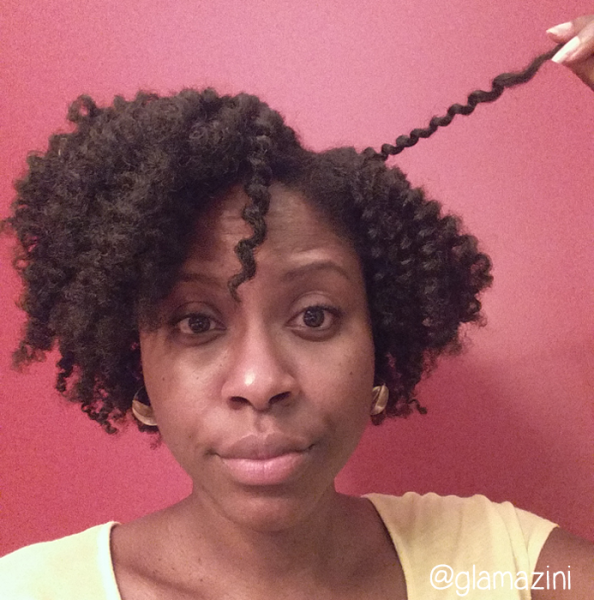 We had one that stretched from the kitchen up the hall to the bedrooms. That was freedom back then. Freedom I tell ya!!!
Oh this was a flattwistout by the way, about 8-9 flattwists going straight down vertically originating from the side part.
That night I did not retwist. I twirled ends together, put on bonnet, slept, woke up, oiled hands, untwirled ends and walked out the house with this on my head: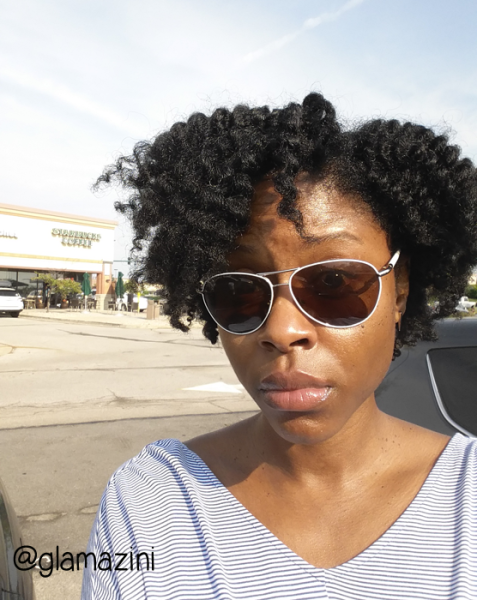 I also straight up LEFT MY CUP OF COFFEE ON TOP OF THE CAR & DROVE OFF messin with y'all taking selfies in the blasted Starbucks parking lot!! 😔 #sadcoffee Then this lady & her daughter caught up to me like Jackie Joyner Kersee & saved the day. Yay. 🚗➕🏃=🍵🙌
Soo that happened.
I also got pinned in by the school buses that block the accessible parking spaces at my son's school par usual.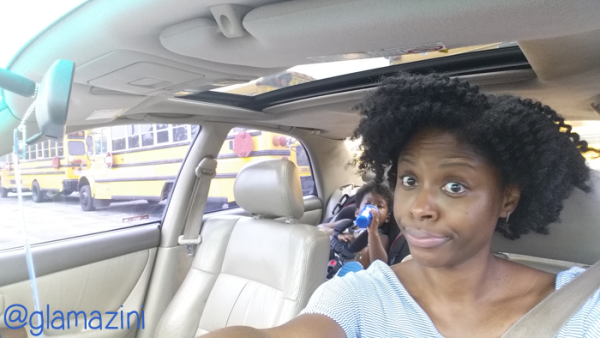 They just moved to this building so they're still ironing out the logistics. I'm working with the principal to remedy this situation. Once again Flickerbug = unbothered.
That night I didn't do nam near no twirling or twisting. I put my bonnet on and went to bed, woke up, fluffed and walked out the door with this: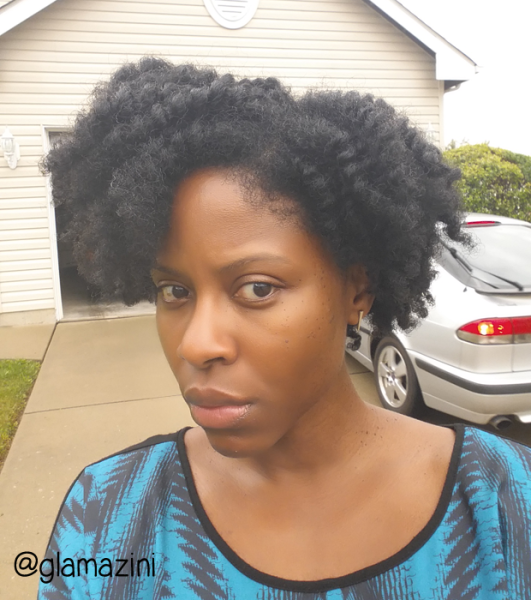 Can we say flufftastical?
Clearly the frizz fluff spirit had descended but Ini no care. I'm just happy I got the Saab out the shop (driving by in background) so I didn't have to dismantle/remantle* the wheelchair every day to get my son to school 😓 (the wheelchair fits in the back of the Saab fully assembled so I can use the drop off/pick up line and don't need to worry about the accessible parking spaces that are consistently blocked by the school buses and such ♿). Much of this fluff was because this morning before I got the Saab back all the aforementioned blocked-in-ed-ness happened while being rained on 😕 ☔.
Oh and while I'm sharing … as always, Flickerbug (dressed for "farmers day 🚜🌽🌾" … don't judge, I did my best 😕) remained unbothered.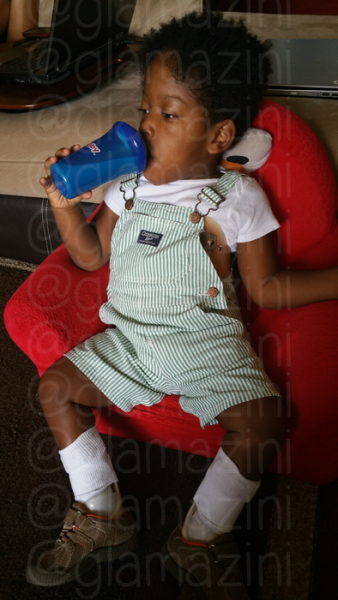 But here's the kicker. Immediately after taking the picture of him above AFTER school I open a package from grandma and find these in it: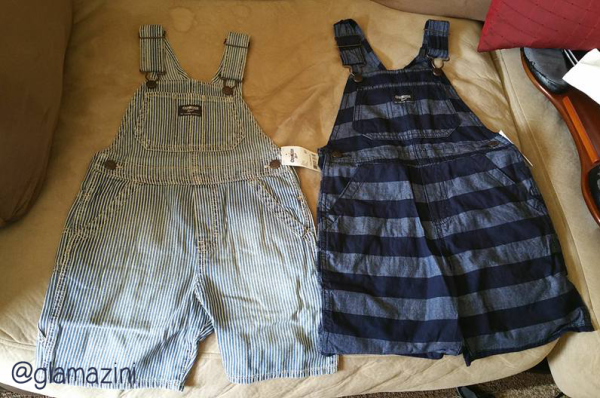 Uh 😕 … Farmer's day fail, but we're ready for 2016 though! WINNING! 🏆🙌💛
Next.
That night I did not retwist. Just bonnet bed wake up what now? The front was shot so I put 2 flattwists in & kept it pushing.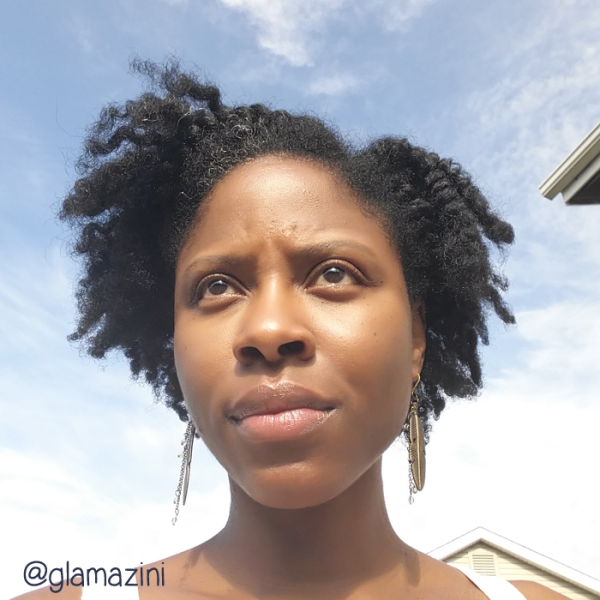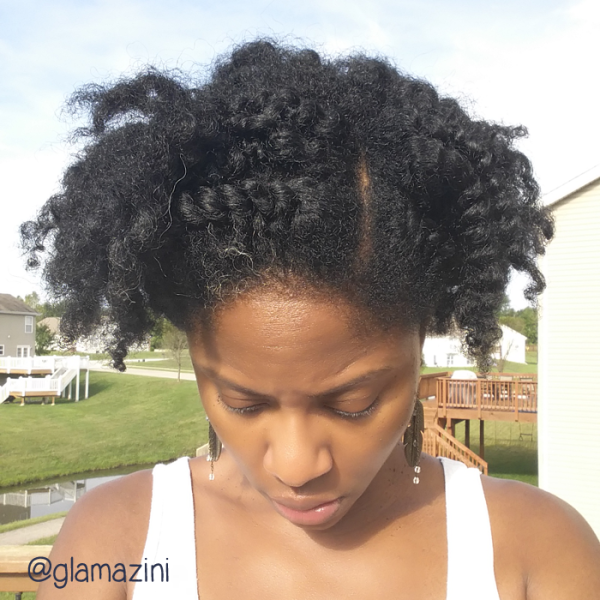 These grays cares not that I'm trying take a picture and post on this here blog. Rude.
Day 5 of the twistout was pretty much the same deal. At this point it'd been rained on multiple days and I'd sideways given up until the weekend. ☔.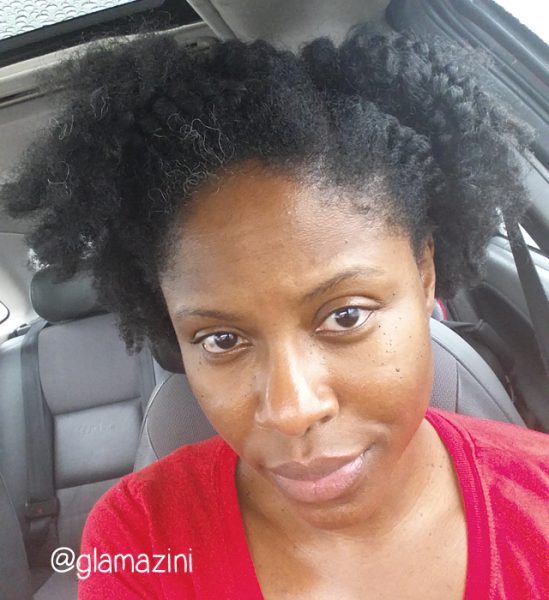 Aaaand, that's where we land for the end of the week. I'm rocking a fuzzy twistout, my car broke down, Flickerbug stays an unbothered posh farmer and I need to wash my hair and do something else. Plan was a wig review next so that's what I did. Stay tuned.

You can also see my hair from last week in this video, twistout's at the end btw:
Pray this computer don't die on me again and see you next week!
*made up but you know what I mean right? 😋