Remember when I used to do posts about natural hair?


Yeah so, back when this website started (as Roshini.net in 2002) the majority of posts were about my natural hair. I was transitioning from relaxed hair to natural hair and wanted to share my journey and be held accountable.
Since then social media had grown up around me like an enchanted forest and I find that I post more of my natural hair posts on Instagram and Facebook and make mention and videos on YouTube.
But I want to bring my natural hair posts back to this website
where they belong IMO … soooooo … because I'm already doing these posts real-time on other social media, I'm planning to do a roundup post each week of the previous week's hair.
Yay right?
I just came up with this nifty idea I don't have many posts for this week but I'm doing this blog post anyway because I have it on my editorial calendar #commitment. Hope you enjoy these posts, let me know what else you'd like to see in future posts.
Let's do this. ❤
This first shot is of the style I was rocking, my Flat Twisted Updo w/ Twisted Bangs that a I did a tutorial for last summer. It's a fool proof cute way for me to wear my hair for a couple weeks and quick to do on a wash day pressed for time.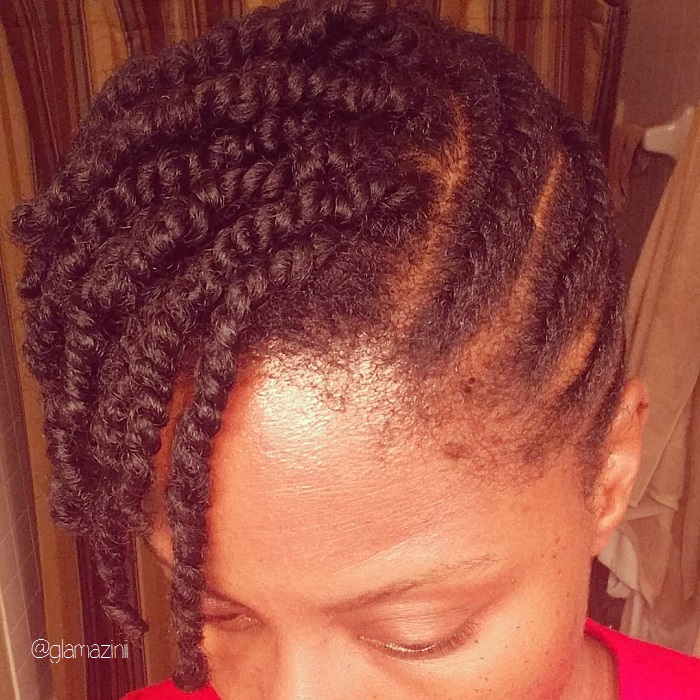 I planned on wearing this style for 2 weeks but ended up doing 3 because of my Nashville trip (vlog coming soon). The photo below is a couple weeks after the one above right after Flickerbug and I finished my first ever broadcast on Periscope.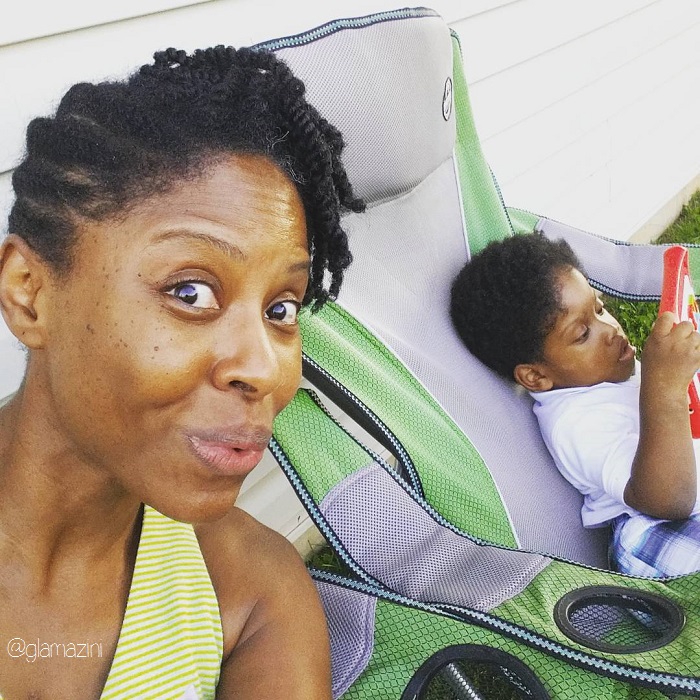 Then for my trip to Nashville I unraveled the twisted bangs and rocked the front fluffed out and most times under a hat (from Torrid).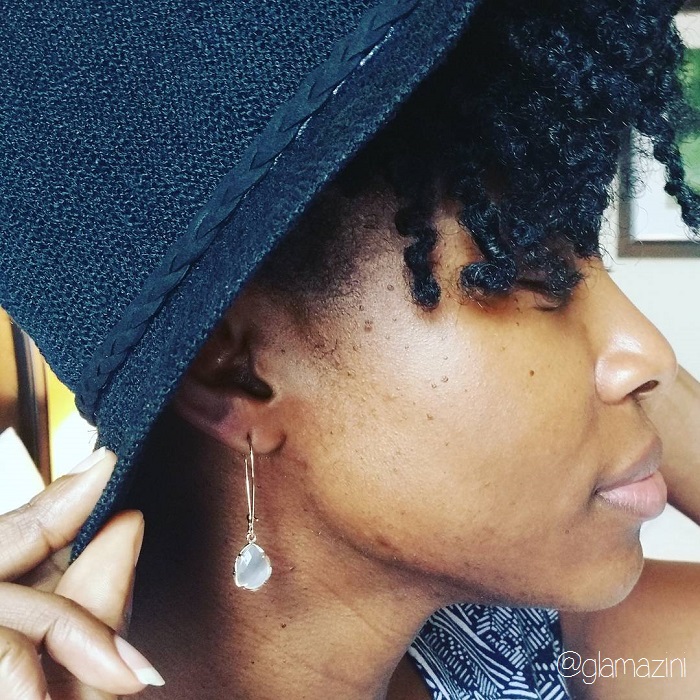 My hair typically doesn't fit under hats unless it's subdued so I took the opportunity to rock the mess out that hat #hipsterswag. Here's a better look at the twistout bangs fluffed.
Kablam right? RIGHT?! Right.


You can also see my hair from last week in the following videos:
Woop, there it is. Hope you guys enjoyed the return of the old school "what was on my head" natural hair posts.

See you next week!